What Happened To Eco Flower After Shark Tank?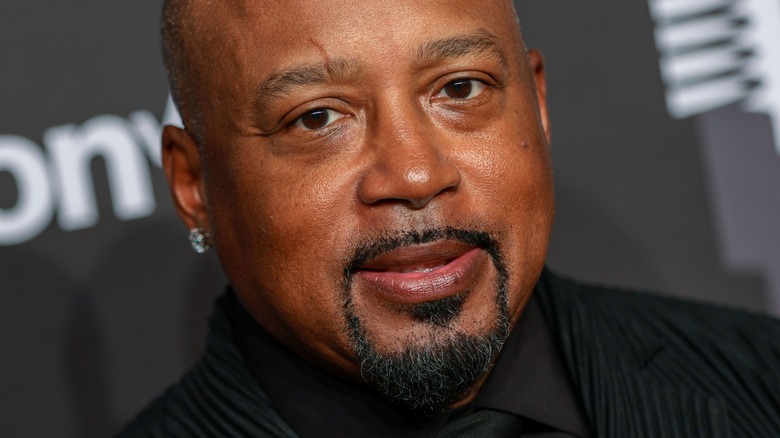 Dimitrios Kambouris/Getty Images
For entrepreneur Meagan Bowman, the fourth time was the charm to finally achieve her goal of appearing on "Shark Tank" (via Deseret News). She was the founder of Eco Flower, a business she started in her home that uses bamboo, twine, dried roots, and other reused and recycled items to create exquisite flower bouquets. "A lot are roots from plants that are existing," Bowman told ABC4. "So the farmers will pick the plants and then they will just harvest them and save the roots for us."
After handing out Eco Flower gifts to each of the six sharks, Robert Herjavec asks Lori Greiner and Barbara Corcoran, "If a man gave you one of these instead of real flowers, how would you feel about that?" Both women agree that they would rather have real flowers. Bowman argues that women would rather have something that lasts, and Daymond John interrupts, telling her, "This is how you can prove us wrong: what are your sales?" The sharks are left speechless when Meagan says they've made $2.8 million in lifetime sales. They're obviously impressed — until she tells them that she only owns 25% of her business, and the other 75% investors own.
In the end, all the sharks back out, except for John, who makes a deal with her for $400,000 in 20% equity, telling her, "I need to be invested in this business, so I want to attempt to buy them [the other investors] out down the road and give you a bigger piece of this business." Shortly after Bowman and John made their deal, things with Eco Flower took an unexpected turn.
Meagan Bowman left Eco Flower and started a new company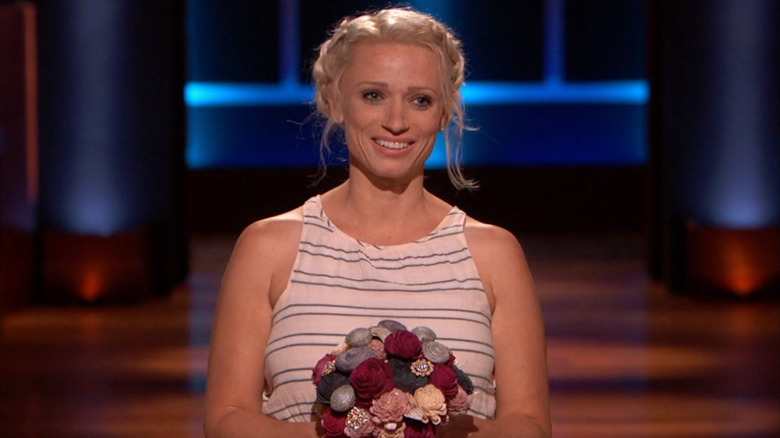 ABC
After Meagan Bowman appeared on "Shark Tank," she told Deseret News that her sales had increased after the episode aired, and the "growth has provided more jobs and more opportunities. It has given me a financial push so I can start more businesses I've always wanted." But behind the scenes, there was much more turmoil. According to a post written by Bowman, the investors, JW Capital, were the majority shareholders, and they pushed her to hire a CEO, which she viewed as a huge mistake and the beginning of the end of Eco Flower. After an incident involving drugs and an employee, she walked out.
Bowman started another company called Sola Wood Flowers shortly after she left, and in 2020 she stated that the business was thriving. Eco Flower, on the other hand, began having a lot of issues. After Bowman left, the company began to have trouble fulfilling orders. Unhappy customers began posting negative comments on Yelp and to the BBB, even creating a private Facebook page to share complaints. A little more than a year after Bowman left the company, Eco Flower closed their doors for good in April of 2018.