Ms. Marvel Episode 4's Clever Meta Moment You Might Have Missed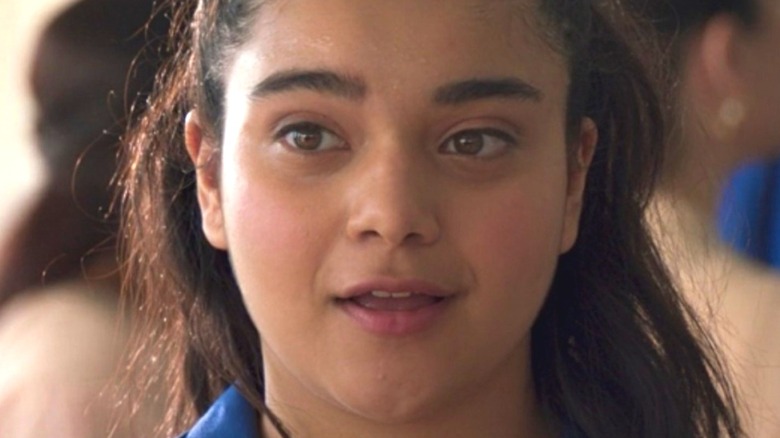 Disney+
Although the first three episodes of "Ms. Marvel" have moved along at a frenetic pace — with Kamala Khan (Iman Vellani) discovering her powers in the climax of Episode 1, and being hunted down by interdimensional villains in Episode 3 — Episode 4 slowed the story down with a trip to Karachi, Pakistan, where Kamala visits her grandmother Sana (Samina Ahmad).
Much of the episode is devoted to the complex relationship between Kamala's mother, Muneeba (Zenobia Shroff), and Sana, as well as their family's mysterious connection to the partition of India — which seems to have involved the Clandestines and Aisha (Mehwish Hayat), Kamala's great-grandmother and the original owner of the golden bangle. We also learn more about the Clandestines' motives, and how they intend to open a doorway to their own universe and conquer Earth. Apart from a climactic chase sequence near the end of the episode, the only other action sequence within the episode is a small confrontation between Kamala and a member of the Red Daggers, Kareem (Aramis Knight) — which actually includes a small meta moment that most fans may have missed.
Kamala's joke about being Canadian is a reference to Iman Vellani's nationality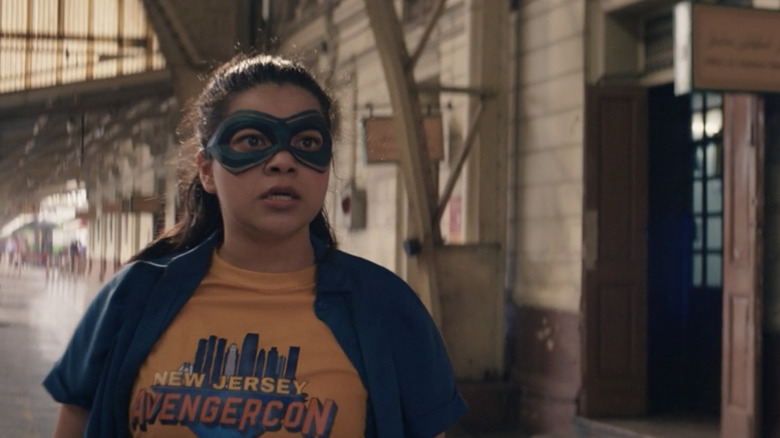 Disney+
Since the fight between Kareem and Kamala Khan is actually a case of mistaken identity (as Kareem believes her to be working alongside the Clandestines), most of their confrontation is filled with lighthearted banter. One particularly funny moment during their battle occurs when Kareem asks her, "Do all masked Americans have superpowers?" and Kamala quips back, "How do you know I'm not Canadian?"
This little exchange is already funny in the context of the show but is even more hilarious when you realize that it's also a reference to Iman Vellani's actual nationality. Since Iman Vellani is actually a Canadian actor, this fun little meta-joke actually works on two levels — making it one of the more clever one-liners in the entire series. Considering the fact that "Ms. Marvel's" creator and lead writer Bisha K. Ali has already expressed her desire to include meta jokes within "Ms. Marvel," it's hard to assume that this moment between Kamala and Kareem is mere coincidence. Whether intentional or not, this specific joke certainly becomes a lot funnier when you understand the meta context behind it, and perhaps we'll even see a few more fun meta moments as the series progresses.