True Detective: Night Country Release Window, Cast, Teaser Trailer, Plot And More Details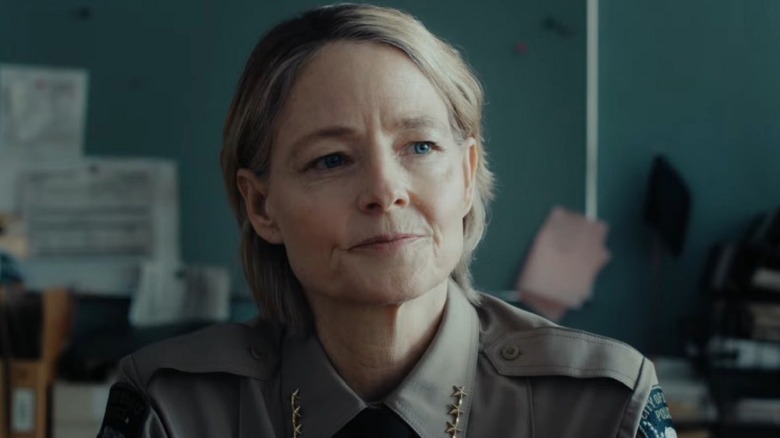 Max
We may receive a commission on purchases made from links.
Created by Nic Pizzolatto, "True Detective" blew critics and audiences away when it hit HBO back in 2014. We were introduced to the darker side of backwoods Louisiana, a region haunted by creepy stick figures, nihilistic cops, and monstrous killers. But instead of turning into a serialized show, "True Detective" became an anthology, with Season 2 taking us into the seedy side of California and Season 3 exploring tragedy and time in the Ozarks.
We haven't been back to the grim world of "True Detective" since 2019, but as one bitter, beer-guzzling cop once put it, time is a flat circle — everything we've ever done or will do, we're going to do over and over again. And in this case, that's a good thing because we're getting a fourth season of "True Detective" — this one with the subtitle of "Night Country." If you want to learn more about the brutal anthology series, read on for everything we know about "True Detective" Season 4.
When will True Detective: Night Country be released?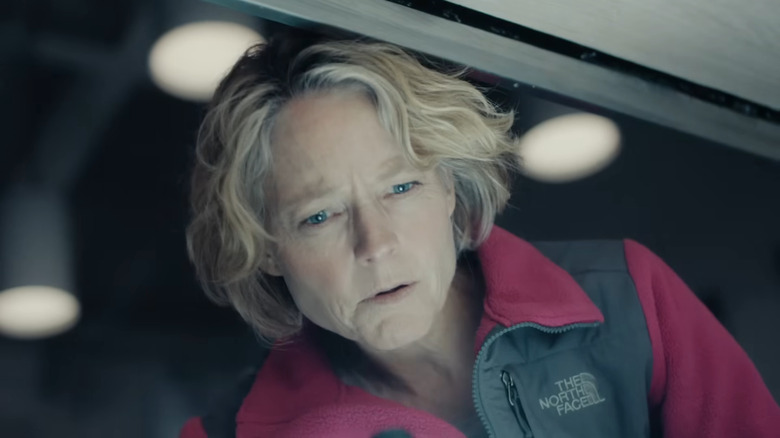 Max
When can we expect to see "True Detective" return? In June 2022, it was reported that Season 4 had gotten the official go-ahead. Then, just a few months later in September 2022, KFTV (Kemps Film TV Video) reported that the anthology series had begun filming. In November of that year, HBO confirmed the series was indeed in production, tweeting out a page of the first episode's script that reads, "A pale sun falters and dies over the endless ice plain, the final sliver shrinking fast. That's the last of the sun this part of the world will see in a month." Talk about ominous.
As you can see, "Night Country" is going to be one frosty series, with the production having filmed in Iceland. As for the events of the show itself, Season 4 will take place in Alaska, and the icy European landscape will double for its frosty North American counterpart. But when can we see this freezing cold series play out on the screen? Well, "True Detective: Night Country" was originally meant to air on Max (formerly HBO Max) in 2023. However, the series has now been pushed back, and we'll return to this world of murder and mystery sometime in January 2024. 
What is the plot of True Detective Season 4?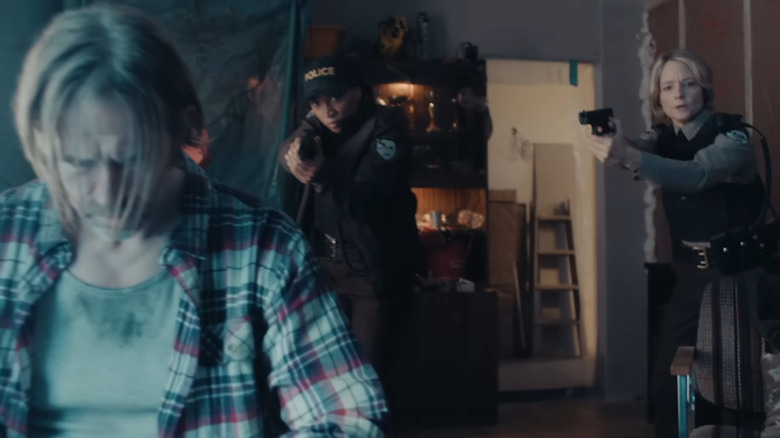 Max
While each season of "True Detective" features new actors and takes place in a different locale, they all revolve around a group of broken, beaten detectives trying to solve a crime — a crime that takes them places they never wanted to go.
In Season 1, two detectives try to stop a serial killer while finding themselves deeper and deeper in an abyss of conspiracy and grief. In Season 2, four characters from different walks of life — a dishonest detective, a crooked businessman, a CID agent/abuse survivor, and patrolman suffering from PTSD — investigate the death of a corrupt city manager. And in Season 3, we watch three different timelines, as a detective investigates and reflects on the disappearance of two children.
So what does Season 4 have in store? The official plot description reads, "When the long winter night falls in Ennis, Alaska, the six men that operate the Tsalal Arctic Research Station vanish without a trace. To solve the case, Detectives Liz Danvers and Evangeline Navarro will have to confront the darkness they carry in themselves and dig into the haunted truths that lie buried under the eternal ice."
Who is starring in True Detective: Night Country?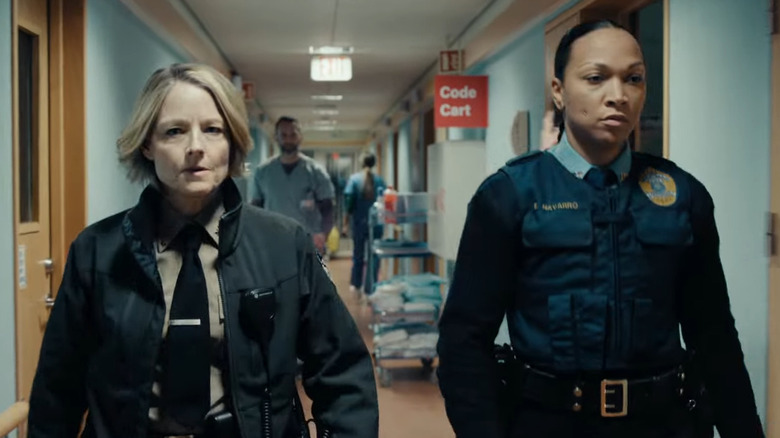 Max
Each season of "True Detective" has boasted A-list talent, from Matthew McConaughey and Woody Harrelson to Colin Farrell and Rachel McAdams to Mahershala Ali and Stephen Dorff. And Season 4 features an equally talented slate of award-winning actors who are working alongside an incredibly talented bunch of new stars.
Detective Liz Danvers and Detective Evangeline Navarro are the main characters of "True Detective: Night Country," and they'll be played, respectively, by two-time Oscar-winner Jodie Foster and boxer/actor/activist Kali Reis. They'll be joined by quite a few familiar faces, with Christopher Eccleston ("Doctor Who") playing the town's chief of police and John Hawkes ("Deadwood") starring as a cop with some serious grudges. We can also expect to see Fiona Shaw ("Andor"), Finn Bennett ("The Nevers"), Anna Lambe ("The Grizzlies"), Isabella Star Lablanc ("Long Slow Exhale"), Joel D. Montgrand ("Legends of Tomorrow"), and writer/activist Aka Niviâna.
Who is the showrunner of True Detective: Night Country?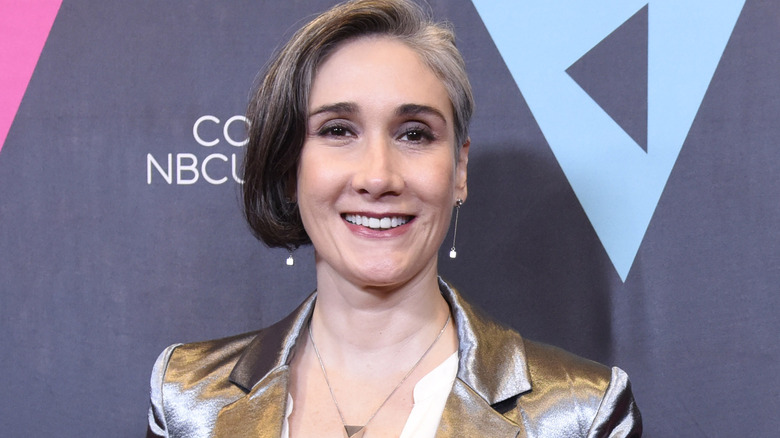 Vivien Killilea/Getty Images
"True Detective" was the brainchild of Nic Pizzolatto, who skyrocketed to fame after the show's first season (and came back down a bit after the second). However, "Night Country" will be the first season of the show without Pizzolatto's involvement, according to The Hollywood Reporter. (The trade does say he may be given an executive producer credit, but that's it.) So who will be guiding Season 4 through the icy terrain of Ennis, Alaska?
Showrunning duties will fall to Issa López, a filmmaker who's been directing for years but who finally caught Hollywood's attention with 2017's fantasy-horror film "Tigers Are Not Afraid." (Seriously, if you haven't seen it yet, go check it out as soon as possible.) Now, she'll be writing, directing, and executive producing. Based on the strength of the haunting yet beautiful "Tigers," we feel pretty safe in saying that "Night Country" is in good hands.
Who is producing True Detective Season 4?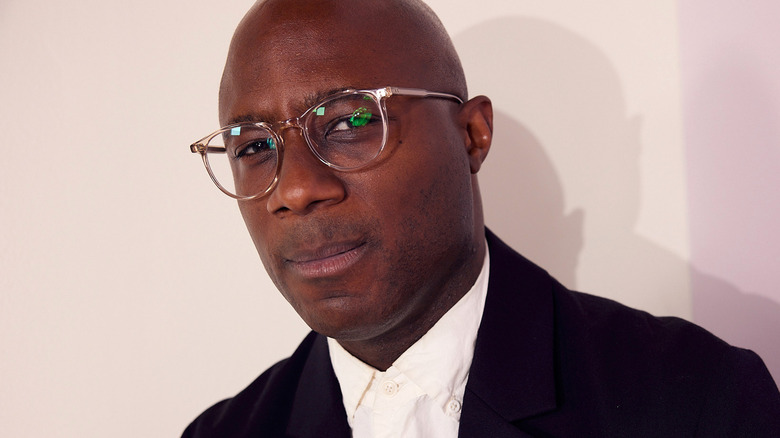 Corey Nickols/Getty Images
There's some pretty serious talent involved in "True Detective" Season 4, from star Jodie Foster to showrunner Issa Lopez. That's also true for one of the show's big producers, as Barry Jenkins will be co-executive producing alongside Lopez through his own banner, Pastel.
Jenkins is one of the best filmmakers working today, a guy who can direct both blockbusters and indie dramas. He's perhaps most famous for directing the best picture-winning "Moonlight," along with "If Beale Street Could Talk." He's been tapped to direct the upcoming prequel to Disney's 2019 "The Lion King," and he's also done some seriously great TV work, as the showrunner of Amazon's "The Underground Railroad." As someone so well-versed with bringing powerful and beautiful stories to both the large and small screens, we feel confident that Jenkins will do a fantastic job of shepherding "True Detective: Night Country" to success. 
Is there a trailer for True Detective: Night Country?
The official trailer for "True Detective: Night Country" plunges us into a world of ice, darkness, and all sorts of weirdness. "Some people come to Alaska to escape — get away from something," we hear Jodie Foster's Detective Liz Danvers say. "Sometimes they come here looking for something. Sometimes they find it." But what about answers? Well, those are a whole lot harder to find, as Danvers is about to find out.
As we see in the trailer, 40 men go missing from Ennis, Alaska, right before the so-called "long night" begins, leaving behind their shoes in the snow. Danvers is treating this mysterious incident like a murder case, and she reluctantly joins forces with Detective Evangeline Navarro, who's not a big fan of Danvers. "You think I want to work with you?" she asks Danvers. "Take a look in the mirror. No one can stand you."
In addition to bad blood, the two also seem to be divided on matters of faith — and Navarro's beliefs will definitely be put to the test as the townsfolk descend into madness. The trailer is haunted by spiral imagery, disturbing behavior, and a majorly unsettling vibe, and it ends with Danvers plunging into the ice, showing you can't take a step in Ennis without stepping into something dangerous.
Where to watch previous seasons of True Detective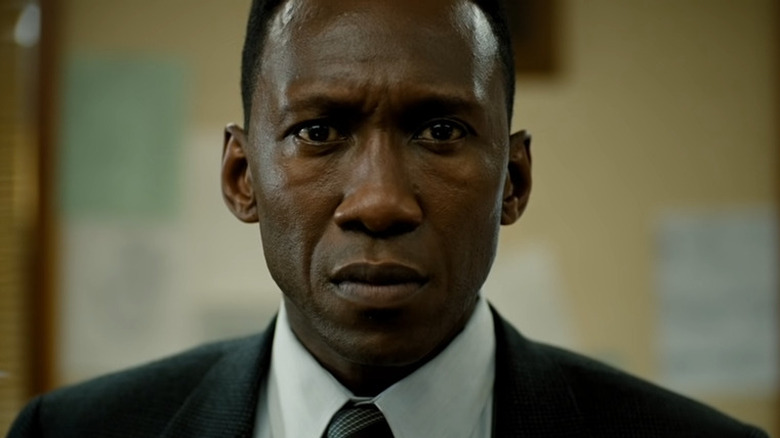 HBO
"True Detective" is an anthology show. Each season focuses on different crimes and different characters, with new actors appearing each time. Other than a quick nod to Matthew McConaughey and Woody Harrelson's characters in Season 3, each installment has remained largely disconnected from one another.
In other words, when "True Detective: Night Country" is finally released, chances are pretty good you can go into it without having seen the previous seasons. But if you haven't checked out what's come before, you're doing yourself a disservice. Season 1 is widely considered a true TV great, Season 2 isn't exactly beloved but has its defenders, and Season 3 is a fascinating and compelling piece of TV.
If you want to plunge deep into a world of corruption, killers, and crooked establishments, you can find all three seasons of "True Detective" on Max. You can also find all three seasons to rent by the episode or purchase in their entirety on sites like Amazon Video and Apple iTunes.