Every Cop In True Detective Ranked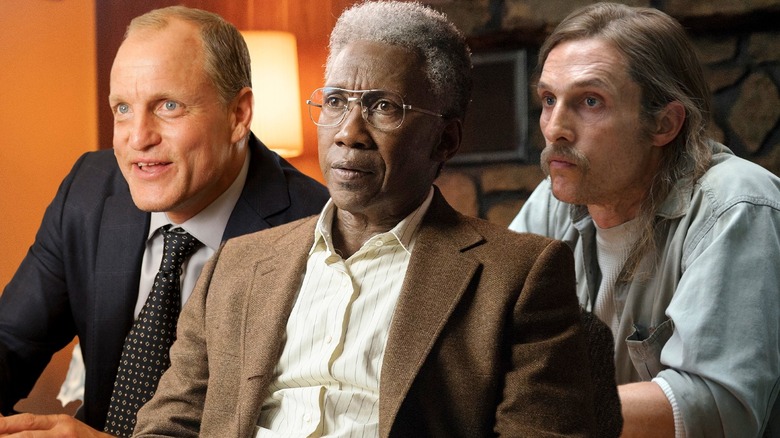 Static Media
HBO has been associated with the so-called Second Golden Age of Television since the premiere of the much-lauded mob drama "The Sopranos" in 1999. Giving us such acclaimed shows as "The Wire," "Curb Your Enthusiasm," and "Deadwood," the premiere cable channel continues to crank out well-constructed, layered, and critically acclaimed televised content, including the crime anthology series "True Detective."
Written and created by Nic Pizzolatto, "True Detective" took the television world by storm when its first season premiered in 2014. Boasting a stellar cast, a dense and philosophical script, numerous spine-chilling sequences, and a compelling mystery at its core, the inaugural season of "True Detective" was heaped with critical acclaim, and frequently pops up on the top 10 lists of the greatest cop dramas of all time. The second season failed to live up to the lofty benchmark set by its predecessor, and the third, while much better reviewed, similarly fell short of critical and audience expectations. Despite lacking the narrative punch of the first, the two subsequent seasons maintained the first's dark tone, and complicated, morally ambiguous characters.
After a four-year hiatus, "True Detective" is returning to the airwaves with a fourth season officially titled "True Detective: Night Country." According to recent reporting from TV Guide, the new season recently began production. While not much is known about the plot, it will be set in the far north of Alaska and is set to star Jodie Foster, Kali Reis, and Christopher Eccleston. Before the new season is released, we're looking back at the first three seasons and ranking every cop that has appeared in "True Detective" so far by charisma and skill.
9. Detective Thomas Papania (Season 1)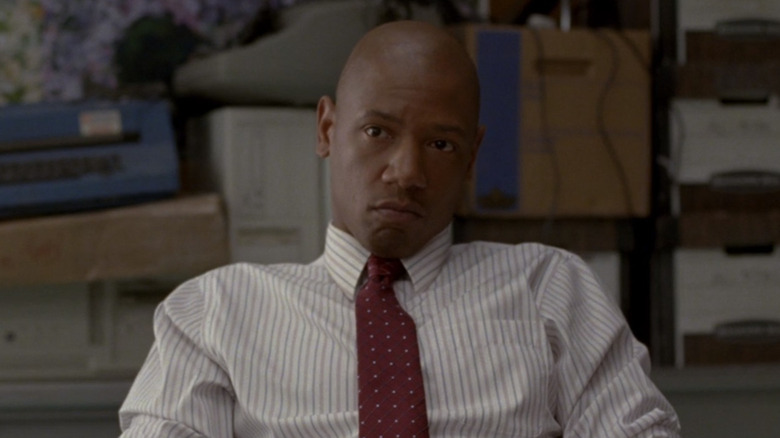 HBO
Season 1 of "True Detective" unfolds over the course of 17 years, and is told in three different timelines, the last in 2012, when the Louisiana State Police reopened the investigation into the Dora Lange murder which occurred in the mid-1990s. After a new murder victim is discovered under circumstances eerily similar to the murders in the '90s, two state police detectives begin interviewing the original case's lead investigators, who believed they'd caught the murderer more than a decade earlier.
One of these state detectives is Thomas Papania, played by Tory Kittles ("Colony," "Sons of Anarchy"). While surely a more than competent investigator to be assigned to such a sensitive case, Papania ranks at the bottom of our list simply because he doesn't have much to do in the show beyond exchanging knowing glances with his partner from behind a video camera. He is the younger of the two detectives reinvestigating the case and is therefore less composed than his elder partner. He's more emotional and less experienced in the world of law enforcement.
8. Detective Maynard Gilbough (Season 1)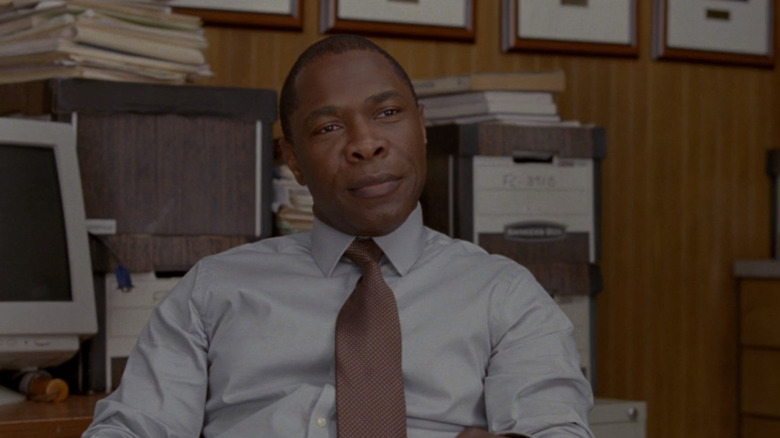 HBO
Every detective needs a partner and Detective Papania's partner in the Louisiana State Police is Maynard Gilbough, played by Michael Potts ("The Wire," "Damages," "Ma Rainey's Black Bottom"). Like his partner, Gilbough's ranking suffers from not having as much to do as some other detectives in the show. He is the elder of the two detectives, more guarded and taciturn than his younger partner.
As the lead investigator in the 2012 investigation, Gilbough is in charge of the interviews with Hart and Cohle, but lets his younger counterpart ask the majority of the questions, preferring to stay quiet, observe the subjects of the interview and keep his intentions concealed. He is clearly the more experienced interrogator of the pair, remaining unperturbed throughout Cohle's horror stories and long-winded philosophical ramblings. Despite being stuck in an interrogation room for much of the first season, Gilbough, like Papania, is a highly competent investigator, and they are both instrumental in the eventual apprehension of Dora Lange's murderer at the end of Season 1.
7. Officer Paul Woodrugh (Season 2)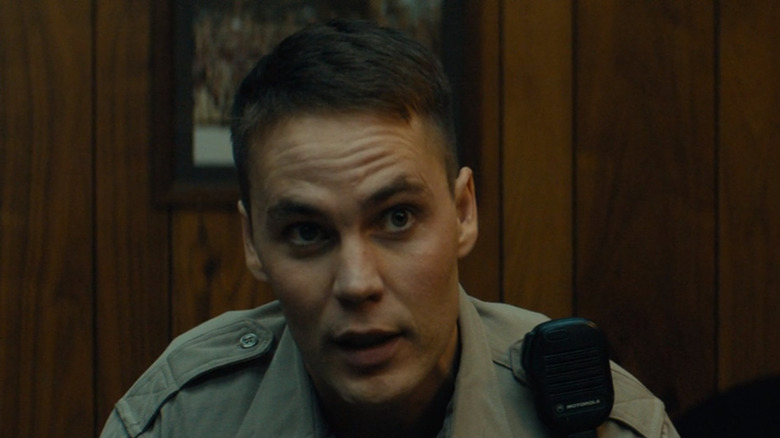 HBO
One of three main police officers from "True Detective's" hit-or-miss second season, Woodrugh is not a detective, but a motorcycle cop with the California Highway Patrol. He is played by Taylor Kitsch ("John Carter," "Battleship," "Lone Survivor").
Woodrugh is a combat veteran who served in Afghanistan and Iraq, and, throughout the second season, struggles with PTSD. During his time in the armed forces, Woodrugh had a sexual relationship with one of his fellow soldiers, Miguel Gilb (Gabriel Luna), and is unable to come to terms with his sexuality.
Despite his personal struggles, Woodrugh is a good cop and is portrayed as being devoted to his duties, perhaps as a tactic to avoid confronting his demons. He is the one who discovers the body of Ben Caspere, a civil servant for the fictional city of Vinci, and a central part of Season 2's overarching conspiracy. While his investigative skills pale in comparison to the other officers in Season 2, Woodrugh's military background makes him a formidable adversary in a firefight, and the most battle-hardened of the second season's three lead characters.
6. Detective Roland West (Season 3)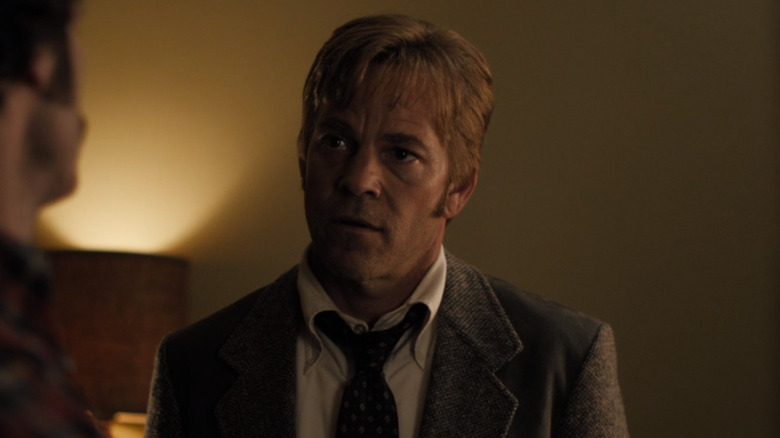 HBO
Season 3 of "True Detective" returns us to the Deep South of the first season, this time in the Ozark mountains of Northwestern Arkansas. The Season follows the investigation into the disappearance of two young children in 1980, a case that spans several decades. The disappearance is investigated by two Arkansas State Police detectives, one of whom is Detective Roland West.
Played by Stephen Dorff ("Blade," "Somewhere," "Immortals"), West is the junior detective in the investigation, and often plays second fiddle to his partner Wayne Hays (Mahershala Ali). Despite his junior status, West is a dogged investigator, and is fiercely loyal to and trusting of his partner. He recognizes that Hays is the far better cop, and follows his instincts, even when they are doubted by the higher-ups in the department. When Hays, as a Black man in rural Arkansas, is routinely passed over for promotion, West is quick to come to his defense, recommending him for various promotions, all of which are refused. West is far from a perfect man, but he is a kind, caring, and compassionate one, willing to fight for what he believes in and stand up for those closest to him.
5. Detective Ray Velcoro (Season 2)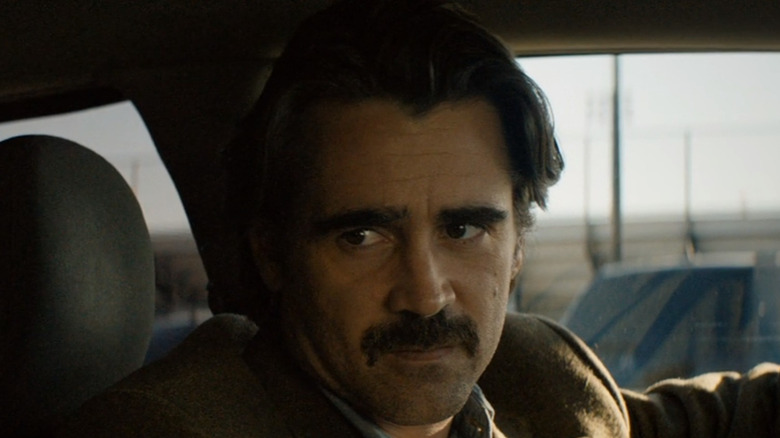 HBO
Far and away the most conflicted and morally dubious of the second season's main officers, Ray Velcoro is a corrupt and haunted detective with the police department of Vinci, California.
Played by a mustachioed Colin Farrell ("S.W.A.T.", "In Bruges," "The Lobster") Velcoro is at the end of his rope at the beginning of the second season. Torn between his duty as an officer and his allegiance to the mob boss Frank Semyon (Vince Vaughn), Velcoro abuses drugs and alcohol to cope with the pressures of his jobs as a lawman in a corrupt city and a brutal enforcer for a ruthless criminal.
While his personal demons and substance abuse take their toll on Velcoro's investigative abilities, he is, at his heart, a man in search of a purpose. Throughout the second season, he strives to redeem himself and undo his past mistakes, and eventually finds the very redemption he seeks, choosing to sacrifice himself to save those he loves in the season's final episode.
4. Detective Antigone Ani Bezzerides (Season 2)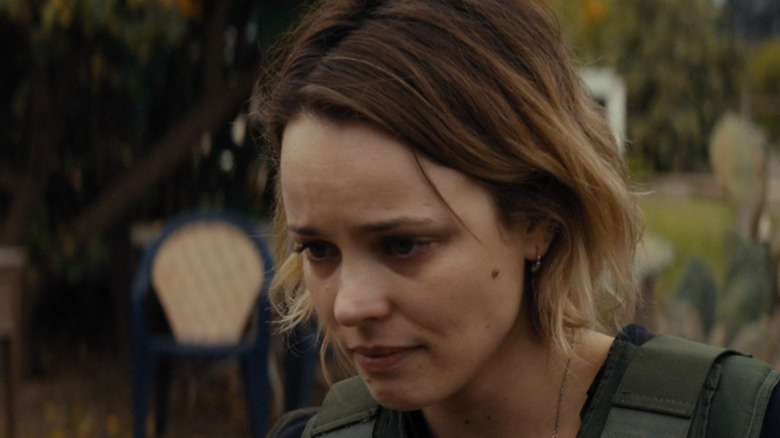 HBO
The third main law-enforcement officer in Season 2 of "True Detective" is Antigone Bezzerides of the Ventura County Sherriff's office. Played by Rachel McAdams ("The Notebook," "Mean Girls," "Sherlock Holmes"), Bezzerides is a hard-drinking, perennially vaping investigator with a penchant for hidden knives and gambling.
Like the other two officers in Season 2, Bezzerides is similarly haunted by her past and concocts her hardened persona to separate herself from her upbringing with her hippie father and absent mother and make a name for herself in the male-dominated field of law enforcement.
Despite her tough exterior, Bezzerides is emotionally wounded and vulnerable, a lost soul desperately looking for something to believe in. Her optimistic, if misguided, faith in the corrupt institutions of which she is a part is what makes her such a complex and tragic character. Even with her flaws, Bezzerides is smart, capable, and savvy. She is the only one of the second season's main cops who makes it out alive at the end.
3. Detective Marty Hart (Season 1)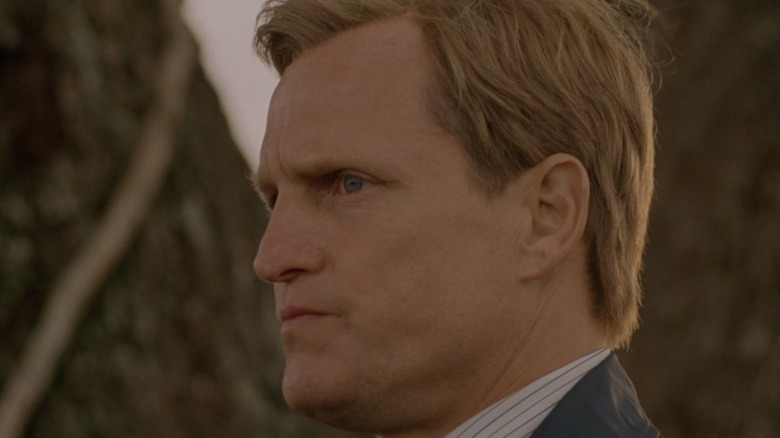 HBO
A senior detective with the Louisiana State Police, Detective Marty Hart is one of the cops assigned to investigate the occult murders in Season 1 of "True Detective." A former college baseball star and (mostly) devoted family man, Hart is played by Woody Harrelson ("Natural Born Killers," "The People vs. Larry Flynt," "Zombieland").
Like Roland West in Season 3, Hart often finds himself playing second fiddle to his much more skilled partner. Despite often taking a backseat in the investigation, Hart is invaluable to the investigative team and is often the one responsible for dealing with the press and communicating with the higher-ups in the department.
As is the case with most of the cops in "True Detective," Hart is not without his flaws. He is a bit of a hypocrite, a serial philanderer who claims to be an upstanding Christian family man. Hart is ruled by his emotions and is quick to anger and act out on his more prurient impulses while deriding the same behavior in his daughters.
Despite these flaws, Hart is a good cop, a man devoted to uncovering the truth behind the ritualistic murders when it is revealed to him that the man he thought was responsible was not the real murderer. He is also protective of and loyal to his partner when Papania and Gilbough suspect Cohle may have been involved with the murders when they reopen the investigation in the 2012 timeline.
2. Detective Wayne Hays (Season 3)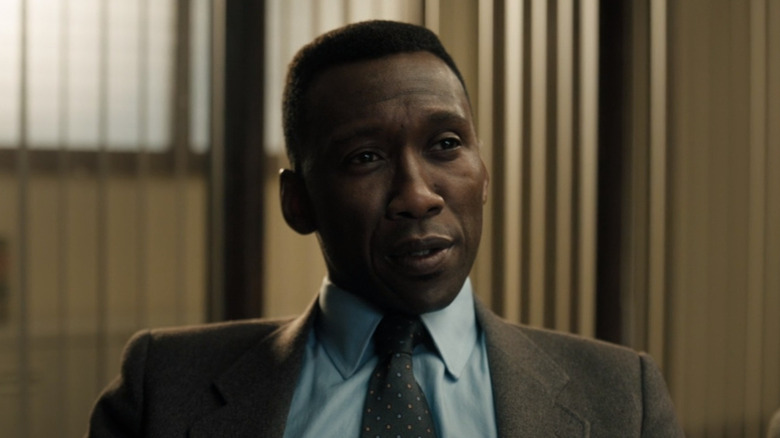 HBO
The main character of the third season of "True Detective," Arkansas State Police detective Wayne Hays is played by two-time Academy Award-winner Mahershala Ali ("The Place Beyond the Pines," "Moonlight," "Green Book").
A Vietnam War veteran who served as an infantryman with the long-range reconnaissance patrol in the U.S. Army, Hays is well-suited for the task of tracking down the two missing children in Season 3. Calm, rational, and level-headed, he plays the good cop in his partnership with the more aggressive and confrontational Roland West. Despite his skills as a detective, he is routinely doubted by his white superiors, and the leads that he follows are often met with skepticism by others in the department.
While clearly a morally upright man, Hays is so consumed by his need to uncover the truth that he ends up breaking the very laws he is sworn to uphold in his pursuit of justice. Even decades later, Hays is unable to let the unsolved case go and continues to pursue a conclusion despite his declining mental faculties and difficulties holding onto his memories.
1. Detective Rustin Rust Cohle (Season 1)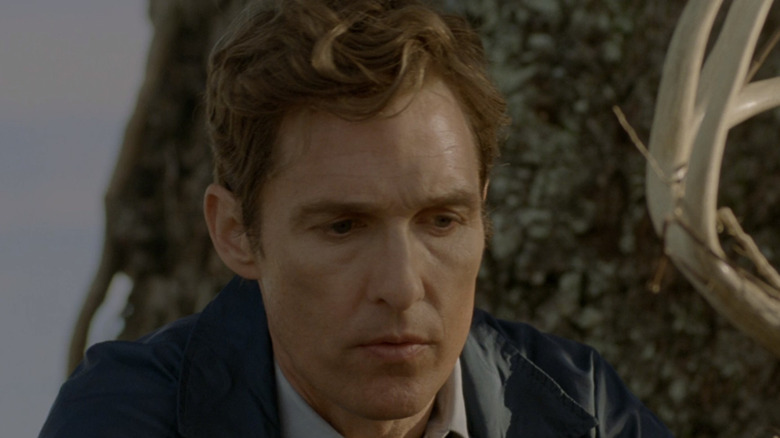 HBO
For fans of "True Detective," the number one spot on our list was probably never in doubt. Undoubtedly the most iconic character created by Pizzolatto, the philosophical, nihilistic Detective Rust Cohle is played by Academy Award-winner Matthew McConaughey ("Dazed and Confused," "The Wolf of Wall Street," "Dallas Buyer's Club").
A highly skilled investigator haunted by the death of his young daughter and his time as an undercover narcotics officer in Texas, Cohle is a standoffish and abrasive personality. His fellow detectives distrust him, yet begrudgingly respect him. He is particularly adept at extracting confessions from suspects and is more than capable of handling himself in a fight.
Chole's belief that "human consciousness is a tragic misstep in evolution," and his pessimistic outlook on life frequently put him at odds with his partner, Marty Hart. While his methods might be irregular, there's no way to argue with his results.
Cohle throws himself into his work, keeping prodigious notes and sketches of the crimes he investigates in a large padfolio, which earns him the nickname "the Taxman." While his partner often handles the more interpersonal aspects of the case, Cohle's intelligence and analytical capacities are what eventually solve the case at the end of the first season. His insanely quotable aphorisms and intensely committed performance make him the most memorable detective in the show's run so far, and our choice for the best cop in "True Detective."