Fear The Walking Dead Hints At Possible Walking Dead Crossover Character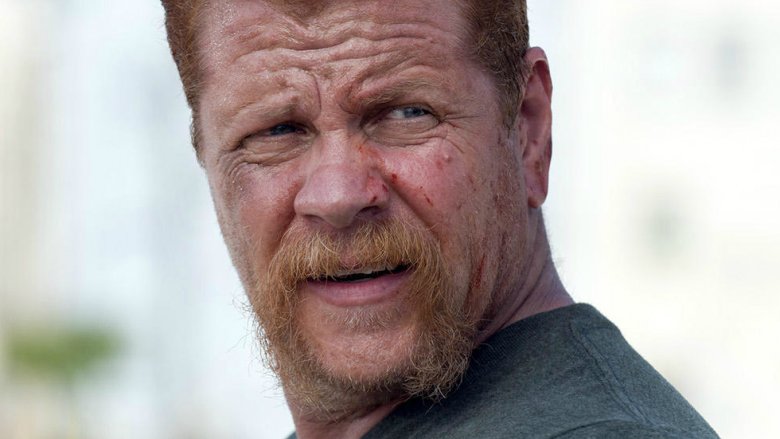 AMC
Contains spoilers for Fear the Walking Dead season 3 finale
Did you catch that clue?
We've known for a few weeks that a character from The Walking Dead is expected to crossover onto the prequel series Fear the Walking Dead, and the season 3 finale may have given us a big hint about who it could be.
In the latest Fear the Walking Dead episode, the villainous Proctor John (Ray McKinnon) said he plans to travel to "sail for what's left of Houston" with Alicia (Alycia Debnam-Carey). But that should signal something to fans of The Walking Dead. Houston is where the late Abraham Ford (Michael Cudlitz) and his family originally tried to ride out the apocalypse in a grocery store. 
Since the timeline of Fear the Walking Dead takes place before The Walking Dead, it's entirely possible to see the red-haired veteran again, despite the fact that Negan eventually killed him with his baseball bat Lucille. We know from Abraham's backstory that he killed four men during his time in Houston, which prompted his wife, son, and daughter to flee. Abraham later found their bodies devoured by walkers. 
Is it possible that those unfortunate men will actually be members of Proctor John's motorcycle club? It would certainly be a way to bring back Abraham in a way that could mildly appease those fans who were upset by his unceremonious death. After creator Robert Kirkman revealed the crossover, Cudlitz tweeted, "Crazy s*** is about to go down. See y'all on the other side."
However, it's also possible that the mention of Houston could just be to throw us off. Exiting showrunner Dave Erickson called the mention a "happy coincidence" (via Deadline). "The idea of Texas really came from the Proctor John character," he said. "Nothing more planned there."
Still, we've got our fingers crossed for the return of Abraham. We'll find out when Fear the Walking Dead returns in 2018.