Deadpool 2 Wraps Filming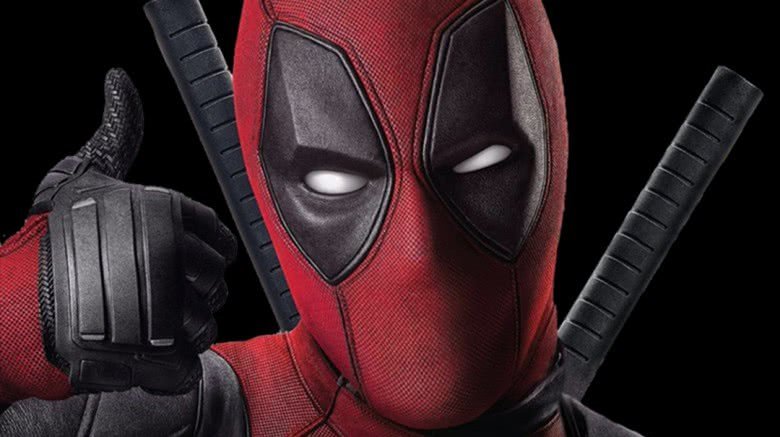 We're one step closer to meeting back up with the Merc with a Mouth. 
According to Deadpool 2 scribe Rhett Reese, filming on the upcoming sequel as officially wrapped. "That's a wrap! Deadpool 2 is in the can!" Rheese wrote on Twitter. 
The film's star, Ryan Reynolds, also celebrated the good news. "That's a wrap on DEADPOOL 2: A SONG OF FIRE AND ICE!" Reynolds said in the caption of an Instagram post, giving a cheeky nod to the popular Game of Thrones series. "Thank you to our beloved Captain, Mr. David Leitch... words are too clumsy to properly acknowledge your giant heart and talent. I love my hometown of Vancouver and our obscenely gifted crew. From our PAs, (who are first in and last out) to our set decorators and prop departments, riddling this film with easter eggs in almost every scene... thank you. I already miss being on set. Which is why I've decided to continue shooting the film in my underwear from Josh Brolin's well appointed living room."
This confirmation puts the superhero sequel's production at a close just four months after it started filming in June of this year. Post-production on Deadpool 2 will now begin, which means that fans should expect to see a poster, an additional teaser, and a full-length trailer in the near future as studio 20th Century Fox starts the marketing campaign for the movie's summer 2018 release. 
With filming on Deadpool 2 now complete, unofficial looks at the forthcoming sequel will likely come to an end as well. In the past, we have seen a behind-the-scenes snap that spotlights the sequel's time-traveling mutant Cable, played by Josh Brolin, wearing an white suit while out on a shopping spree. Brolin's Cable is shown pulling a cart full of assorted garbage, miscellaneous groceries, and a few guns as he peers suspiciously over his shoulder as if to ensure no one is following him. That scene reportedly shot less than a week ago at Vancouver's Army and Navy. Another photo, which Brolin posted on his Instagram account, shows the character screaming into a cracked mirror. That pic stirred up speculation that Stryfe, Cable's evil clone, might appear in the movie. 
Of course, Cable isn't the only character fans are anxious to see on the silver screen. They're also looking forward to watching Reynolds jump back into his fast-talking, quick-witted titular character, see Zazie Beetz portray fellow mutant Domino, and watch the return of plenty of beloved characters like Blind Al (Leslie Uggams), Weasel (T.J. Miller), Dopinder (Karan Soni), Vanessa (Morena Baccarin), Negasonic Teenage Warhead (Brianna Hildebrand), and Colossus (Stefan Kapicic). Miller previously promised that Deadpool 2 will feature tons of laughs and much more Weasel than the first film did: "Marvel will cut off my hand and tongue if I tell you. But... let me just tell you that the second installment will be even more Weaselicious. Let me just put it that way, to quote Pauly Shore. I'm very excited about it." Japanese actress Shioli Kutsuna will also appear in a "key role," though no additional details on which Marvel character she might play have been given at the time of writing. 
News of the movie wrapping comes after a tragedy the production faced back in August. A female stuntwoman by the name of Joi "SJ" Harris died in motorcycle accident on the set of Deadpool 2. Harris reportedly lost control of her motorcycle, hit a pole, and then crashed into a plate-glass window at Shaw Tower near the Jack Poole Plaza in Vancouver, where the sequel's production was held. Her death halted filming, which resumed a few days later. It seems the cast and crew doubled down on their efforts to complete filming in a timely fashion following Harris' passing—a mission that has now been proven successful.
Deadpool 2 is due out on June 1, 2018.