Jared Leto Praises Suicide Squad 2 Director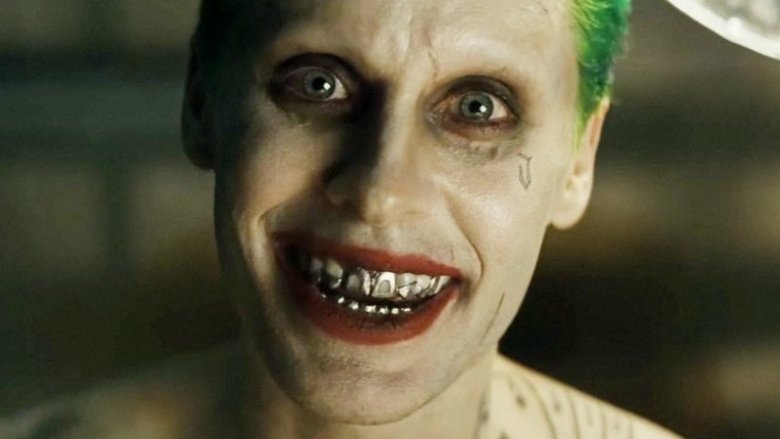 Warner Bros.
Despite coming from the Joker himself, these remarks are no laughing matter. 
Jared Leto, the actor who went full-tilt into perfecting his character of the Joker for 2016's Suicide Squad, sat down for an interview with Collider to promote his newest film Blade Runner 2049. Naturally, the conversation shifted to Leto's jam-packed film docket—particularly the impending Suicide Squad sequel, which features a new director in Gavin O'Connor. When that name popped up, Leto had nothing but love to give. 
"I think Gavin is incredibly talented," said the actor. "He seems to be the perfect director for Suicide Squad 2. I think he's a really gifted filmmaker and I really love his work."
Though Leto was hush-hush about which movies of O'Connor's he most admires, we know that the filmmaker has had a hand in films like the sports docudrama Miracle, the crime drama film Pride and Glory, the action-western flick Jane Got a Gun, and the crime thriller The Accountant starring seasoned DC actor Ben Affleck. O'Connor is also attached to a number of upcoming projects outside of the Suicide Squad sequel, including The Green Hornet and an untitled Accountant follow-up film.
This kind of positive praise, especially from one of the film's biggest actors, will undoubtedly help Suicide Squad 2 on the whole once production begins. And if fans are lucky, O'Connor will feature more of Leto's Joker in the sequel, since his actual screen time in the first film was practically non-existent in comparison to how heavily the character was promoted during the marketing blitz for the movie.
Taking into account O'Connor's past experience in making films for Warner Bros. and working with someone who is so immersed in the DC Extended Universe, he seems poised to have a positive impact on Suicide Squad 2, even if he wasn't the top pick for director amongst the first film's stars. Joel Kinnaman, who plays Rick Flag, was hoping that David Ayer would return to direct the sequel, but ultimately stated that he would like "someone who is great with character and that's able to ground the story and maybe put these characters in a more normal situation" to be on board. 
Based on Leto's high praise, O'Connor seems like that someone. 
Suicide Squad 2 reportedly won't begin production until fall 2018, but we'll update you if anything changes.