The New Mutants May Start An X-Men Horror Trilogy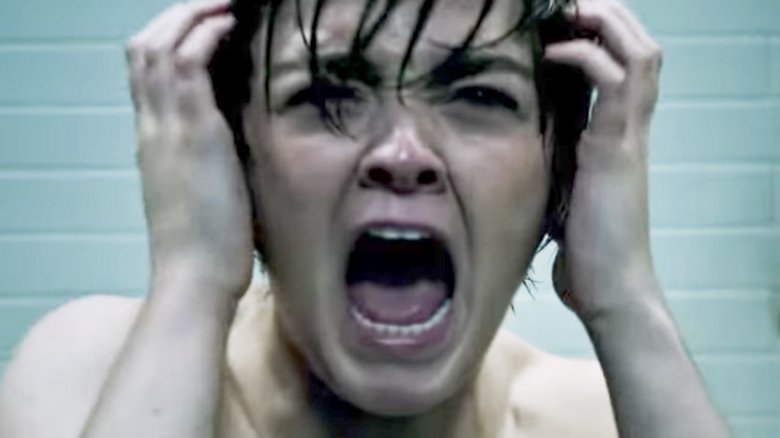 If director Josh Boone gets his wish, The New Mutants will usher in a spooky new era of X-Men movies. 
Speaking in a recent interview with IGN, Boone opened up about how the horror-focused New Mutants will fit into Fox's massive mutant film franchise and where he envisions the movie going in the future. The filmmaker revealed that he pitched The New Mutants as the first chapter in a trilogy, with each installment exploring different subgenres of horror. 
"We brought it to FOX as a trilogy of films, really all based on that long run by [comic book artist Bill] Sienkiewicz, and kind of incorporates some stuff from later issues in the '80s. These are all going to be horror movies, and they're all be their own distinct kind of horror movies. This is certainly [a]... supernatural horror movie. The next one will be a completely different kind of horror movie," explained Boone. "Our take was just go examine the horror genre through comic book movies and make each one its own distinct sort of horror film. [We are] drawing from the big events that we love in the comics."
He then mentioned that The New Mutants will utilize the "rubber reality" formula seen in horror movies, in which the place the characters are in "becomes more spacious when it needs to." Boone also stated the he thinks of the mainline X-Men movies as "grand operative science-fiction films," with The New Mutants being "much more of a performance-driven horror film."
Loosely adapted from Bill Sienkiewicz's 1980s New Mutants run, the upcoming film sees Sam Guthrie/Cannonball (Charlie Heaton), Illyana Nikolievna Rasputina/Magik (Anya Taylor-Joy), Rahne Sinclair/Wolfsbane (Maisie Williams), Roberto da Costa/Sunspot (Henry Zaga), and Danielle Moonstar/Mirage (Blu Hunt) trapped in a medical facility under the watchful eye of Dr. Cecilia Reyes (Alice Braga) as they learn to understand and control their mutant powers that are quickly bubbling to the surface. While any mutant would be wary of being stuck in such an institution, The New Mutants instills an added sense of fear into our five fledgling heroes with dangerous and supernatural entities lurking around every last corner. 
Framing a superhero film within a different genre isn't anything new, but horror hasn't truly been explored within the world of caped crusaders and epic good-guy-versus-bad-guy blowout fights. It's also interesting to note that a handful of horror film directors have made the switch to superhero movies, moves that saw the filmmakers make even bigger names for themselves. James Gunn worked on Dawn of the Dead and Slither before smashing into the mainstream with his Guardians of the Galaxy series; Lights Out director David F.Sandberg recently leaped over to Shazam!, a project that will earn him major cred in the comic book communities; and The Conjuring franchise creator James Wan is now tackling the definitely non-horror movie Aquaman. It certainly seems that Boone, who made his directorial debut with the romantic comedy-drama Stuck in Love, can find similar success by blending the two genres together. 
Boone previously stated that The New Mutants is a "full-fledged horror movie set within the X-Men universe," and won't feature any of the typical superhero trappings like costumes or super-villains. "We're trying to do something very, very different," he said. Boone also stated that he loved how the New Mutants comics became "a darker and more surreal and impressionistic X-Men series than we'd ever seen before" with Sienkiewicz on board in the 1980s, and that the movie will ground itself in that "Stephen King meets John Hughes" vibe. 
But despite the difference in tone, Boone promised that The New Mutants will honor its comic book source material, and that he truly appreciates the responsibility he has as director of the movie. "You can't have a bigger nerd or fan making this," said Boone. "It's so important to me. I'm not the 12-year-old who decided to write Stephen King a letter and loved Marvel Comics anymore, but I try to hold myself accountable to that kid. Because that kid is what keeps me from becoming a Hollywood whore. I look back and think: 'Would he think this would be cool? Would he proud of me? Did I fulfill the dream we had when we were kids?'
The New Mutants is set to arrive in theaters on April 13, 2018.