Are The Boys' Antony Starr And Erin Moriarty Friends In Real Life?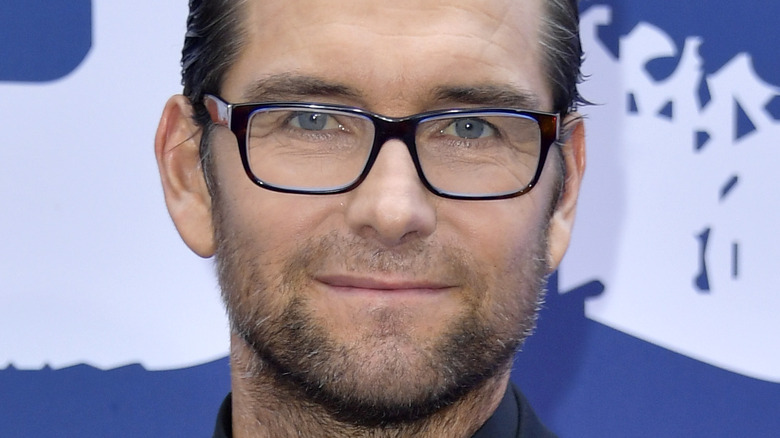 Kristy Sparow/Getty Images
Season 3 of "The Boys" continues to explore the consequences of hero-worship, a theme that persists in part due to Homelander's rampant narcissism. Played with terrifying precision by actor Antony Starr, Homelander's god complex spirals to new heights this season, leaving Butcher (Karl Urban), Mother's Milk (Laz Alonso), Frenchie (Tomer Capone), Kimiko (Karen Fukuhara), and Hughie (Jack Quaid) more desperate than ever to take him down. Although the star-spangled Supe shares the screen with a number of characters, some of Homelander's most intense scenes this season are with Starlight, who's brought to life by actress Erin Moriarty.
Starlight's relationship with Homelander takes an unexpected turn for the worse in Season 3. After Stan Edgar (Giancarlo Esposito) forces Starlight to co-captain the Seven alongside Homelander, she tries to use her new position to offset the influence of the team's corrupt members. Being undermined is not something Homelander can stomach, so at the end of Episode 3, he retaliates by forcing Starlight to feign a love affair for the press. Moriarty skillfully depicts the character's inner turmoil, and though it's painful to watch Starlight struggle to mask her distress, the storyline once again shows the depth of Homelander's apathy.
Since Homelander and Starlight represent opposing viewpoints, it's hard to imagine what the actors are like behind the scenes. This is especially true for Starr, whose performance as Homelander is so disarming. Thankfully, Starr and Moriarty recently revealed how they navigate their characters' strained connection in the hit show's 3rd season.
The actor's off-screen friendship helps them film tense scenes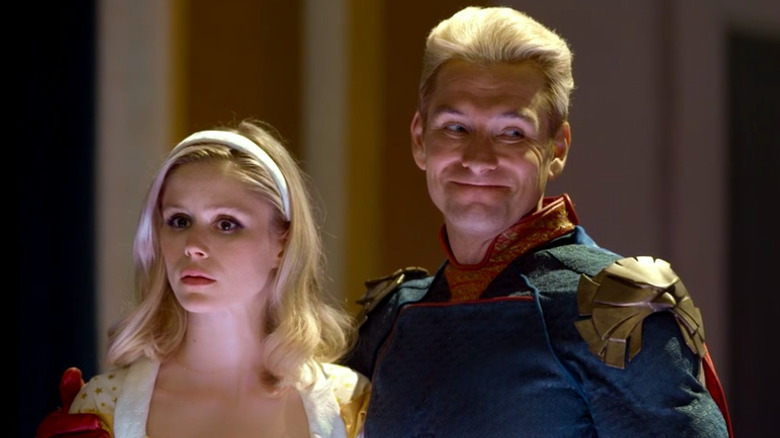 Amazon Prime Video
Although their characters couldn't be less alike, the actors who play them get along swimmingly. In fact, Antony Starr and Erin Moriarty credit their real-life friendship with helping them portray Homelander and Starlight's contentious dynamic. Speaking with Nerds & Beyond, the co-stars confirmed that they enjoy each other's company when the cameras aren't rolling. This camaraderie was key to exploring Homelander and Starlights in Season 3, where every scene between the two characters toes the line between begrudging tolerance and all-out war. 
"Just navigating those difficult scenes with a shorthand, an understanding of each other, and a respect that is already there. It's already built in," Starr explained. "You don't have to try and learn 'Oh, will she get offended if I say this?' It just makes things a lot more fluid and a lot easier." That mutual respect must come in handy on set, considering how frequently Homelander says and does hateful things.
Moriarty had similar sentiments. "You might think that a close friendship would not translate to a good antagonistic relationship on-screen, but it totally works, because we just have fun with it. We have a rapport," the actress added.
Their hard work has certainly paid off this season. Homelander and Starlight's power struggle is both riveting and unsettling to watch. In a show that frequently examines the true meaning of heroism, Starr and Moriarty seamlessly depict both sides of the coin.