One Chicago Fans Have Crowned A Clear Winner For Their Favorite Crossover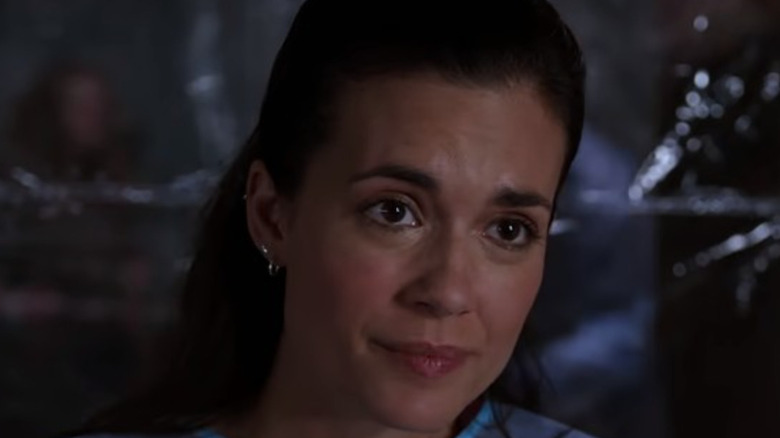 NBC
The "One Chicago" Universe has gotten increasingly more prominent since "Chicago P.D." premiered in 2014, and "Chicago Med" joined the fray in 2015. Possibilities of crossovers between the three shows are endless — we even get crossover couples, like Trudy Platt (Amy Morton) from "Chicago P.D." and Randy "Mouch" McHolland (Christian Stolte ), from "Chicago Fire." However, what fans love most are the franchise crossover moments involving two or more "One Chicago" shows.
Broadening the scope, some crossover events have even coupled up with "Law & Order: Special Victims Unit." "'The Song of Gregory Yates' 'P.D. x SVU' crossover [was] probably [my favorite] because Yates was one of the best-written villains I've ever seen in all the crime shows I've ever watched," redditor u/rayoncee wrote. While the episode wasn't listed in the poll, the thread poster, u/ProfessionalStorm694, obviously wished he had, writing, "Yates was so well written, agreed."
But while viewers will always debate which crossover event is the best, a Reddit poll shows that out of all the episodes voted for, one stands out above the rest. 
Infection is Chicago One fans favorite crossover event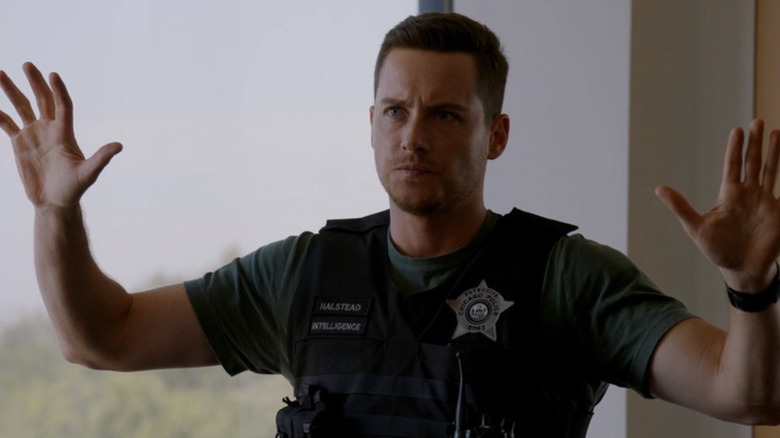 NBC
"This one's epic. This is like a Ground Zero outbreak. It starts with 'Chicago Fire,' and then it moves into '[Chicago] Med,' and then we go into '[Chicago] P.D.,'"Jesse Spencer said when talking about the three-part crossover episode "Infection." The episode starts with Captain Mathew Casey (Jesse Spencer), Detective Jay Halstead (Jesse Lee Soffer), and Dr. Natalie Manning (Torrey DeVitto) tailgating at a Bears vs. Packers game outside Soldier Field. As the camera pans, it's apparent that a good chunk of the Firehouse 51, Gaffney Medical Center, and Chicago P.D. staff is there. Suddenly a man stumbles through the crowd, mumbling "BRT" before he begins convulsing. After an oozing lesion is found on his leg, they take him to the Gaffney Medical Center.
When the man is identified as a Central Chicago University student, a fire at the school raises red flags, especially when Severide spots a sign saying that BRT Health Industries paid for the laboratory that was on fire. After discovering multiple people died of a flesh-eating bacteria, they realize bioterrorism is in play, and it's an inside job involving one of the research doctors who's angry that BRT cut funding for his research.
"The crossovers are great because it involves all three shows," Tracy Spiridakos said in a behind-the-scenes interview. "It brings the Chicago world to life, getting to see all the different characters interacting with each other on each other's shows." Given that 57 out of the 126 votes were for this crossover event, fans clearly feel the same way.