Happy Death Day Pulls In $1 Million In Thursday Previews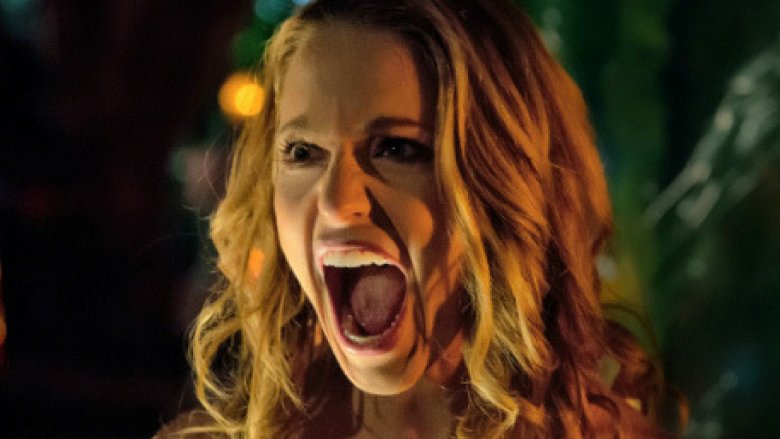 Horror fans are heading out to theaters ahead of Friday the 13th. Box Office Mojo reports that this weekend's spooky Groundhog's Day thriller Happy Death Day brought in $1 million in Thursday night preview showings, a solid outing for the mid-budget flick.
Happy Death Day stars Jessica Rothe as a college student who has to keep reliving the day of her murder over and over again until she figures out who is killing her. The movie is being pegged to win the weekend with somewhere around $18 million, topping last weekend's Blade Runner 2049, which will likely see about a 50 percent drop from a disappointing opening weekend for just a $16.5 million second week.
This weekend's other new wide release is the Jackie Chan thriller The Foreigner. The movie features the action star as Quan, a restaurant owner who becomes hell-bent on revenge after his daughter is killed in an IRA bombing. That film also did well in Thursday previews with $775,000. It is projecting to earn third place with $10.5 million. Both Happy Death Day and The Foreigner have average reviews from critics, with a 66 percent and a 55 percent on Rotten Tomatoes, respectively.
This weekend will also see smaller releases for Professor Marston and the Wonder Women and Marshall. Professor Marston and the Wonder Women, which stars Luke Evans as William Moulton Marston, the creator of Diana Prince, will open in 1,229 theaters, where it is expected to capitalize on positive reviews with about $3 million. 
Right on its heels is the Chadwick Boseman-starring Marshall, which features the Black Panther actor as Thurgood Marshall in his pre-Supreme Court days. That film, which also has critics in its corner, is projected to make around $3 million from 821 theaters. Both movies are looking to build buzz so that they can expand wider later on in the month.