Who Plays Doug On Yellowstone?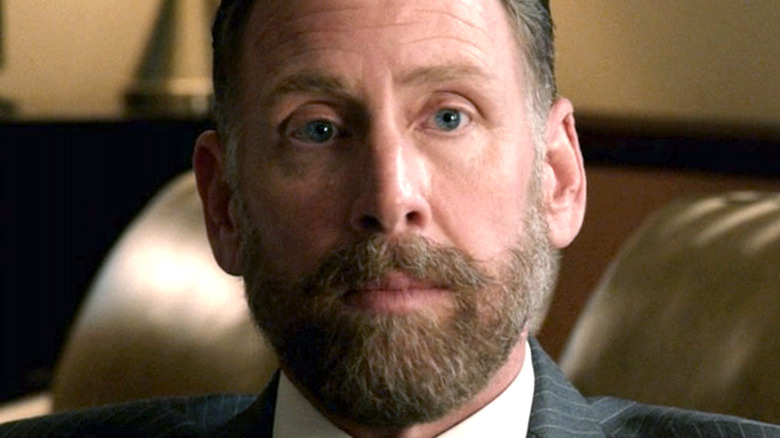 Paramount Network
You might be hard-pressed to find a more surprising small-screen success story than Paramount Network's neo-Western hit "Yellowstone." After all, even just a few years ago many folks in TV land likely would have balked at putting a modern tale of cowboys, politicians, and real estate developers on the air. Even fewer would have expected that show to be a hit. But Paramount Network bosses didn't balk, and "Yellowstone" has not only become the most-watched scripted series on television (per CBS Sunday Morning), but also one of the primetime jewels in the Paramount portfolio.
With four seasons of white-knuckle drama behind it, a new season already on the way, and numerous spin-offs in the works (per People), "Yellowstone" is ticketed to remain one of the biggest shows on television for the foreseeable future. It's clear that series mastermind Taylor Sheridan still has plenty of story to tell too as the Dutton family continues to duke it out with anyone and everyone who has eyes on their coveted ranching lands. 
That list includes the power-hungry land developer Dan Jenkins (Danny Huston), whose moves against John Dutton (Kevin Costner) and crew gravely complicate the struggle to control Paradise Valley in the first two seasons of "Yellowstone." Those moves, of course, come while Jenkins callously ignores the fervent warnings of one of his key advisors, a high-rolling banker by the name of Doug. 
Here's who plays the memorably quippy character on "Yellowstone." 
Michael Todd Behrens plays Doug in Yellowstone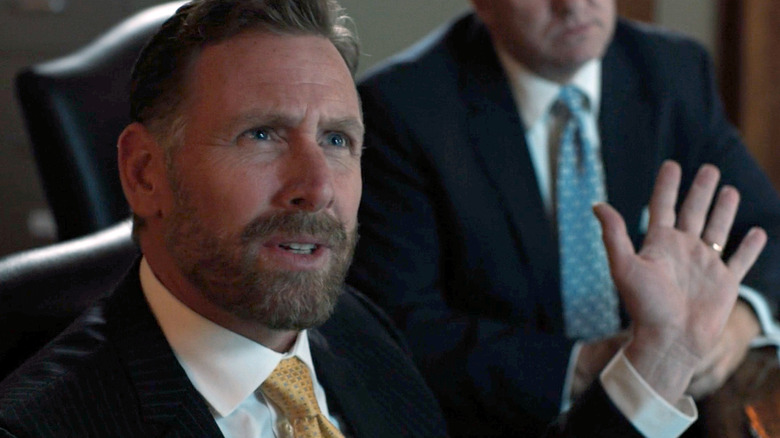 Paramount Network
Even "Yellowstone" haters might concede it ranks among the best cast shows on television, with co-creators Taylor Sheridan and John Linson proving more astute than most at picking the right actor for even minor roles. That's true whether they're hiring A-list talent or talent not-yet-listed, and the pitch-perfect casting of Michael Todd Behrens as Doug is all the proof you'll need of the fact. We're betting not many of you knew Behrens' name prior to his stint as Doug on "Yellowstone." Indeed, Behrens is one of the many talented, yet relatively unknown actors Sheridan and Co. brought aboard the series. 
However, "Yellowstone" was not Michael Todd Behrens' first cinematic rodeo, and the actor has already enjoyed a colorful, if slightly sporadic small-screen career. As for the "sporadic" part, Behrens has devoted much of his professional life to the stage, which might explain some noticeable gaps in his film and television resume. The actor has appeared in several lauded productions over the years (via The Salt Lake City Tribune).
Regarding his screen career, Behren's earned his first TV credit with a one-off gig on the WB drama "Everwood," and turned up in the direct-to-video sequel "Urban Legends: Bloody Mary" a year later. Genre lovers may also want to check the "Yellowstone" star out in the blissfully B-movie-tinged 2011 camp-fest "Orcs!," or the low-budget 2014 war flick "Saints and Soldiers: The Void" (via IMDb).