Gambit Movie Gets Release Date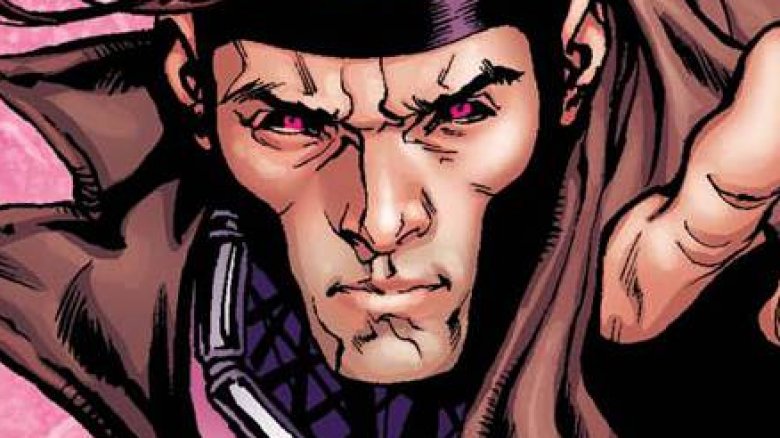 Marvel Comics
Gambit is heading straight for viewers' hearts. 
As reported by Deadline, 20th Century Fox has announced that the Channing Tatum-led Gambit will open on February 14, 2019. 
Pirates of the Carribbean and A Cure for Wellness helmer Gore Verbinski is reportedly in talks to direct the superhero flick, working from a script penned by Josh Zetumer. Tatum is attached to produce with his producing partner Reid Carolin under their Free Association banner, with longtime X-Men film series creative Simon Kinberg also on board as a producer. Both Kinberg and Lauren Shuler Donner will oversee Gambit, which spins off from the core X-Men movie universe. 
Tatum previously revealed that the film's script was getting a complete rewrite, with producer Carolin said to be hard at work on creating a new draft. And more than just that scrub-up, the film as a whole is shifting toward a new creative direction after encountering a number of bumps in the road toward production. "I look for a personal connection to the movies I make and it may not be immediately obvious... in every story, I have a personal connection... with Gambit, I just never found that personal way in. We lit a fuse on the first one and just blew it completely out of the water. I think we got lucky. We got hit with some setbacks and it was all for a good reason," said Tatum. 
The actor also stated that Gambit aims to compete with other solo X-Men movies despite belonging to the same overarching franchise, and because of that, the film started over from scratch earlier this year. "We were trying to do something completely different. We were trying to do something that this genre of movie hasn't seen before. We kept running into the same problems, and then Deadpool and Logan came through and kicked the doors down," Tatum said. "Now we're really getting to do some of the things we've always wanted to do with the script. We've just sort of started over."
Created by Chris Claremont and Jim Lee for Marvel in 1990, Gambit (better known as Remy LeBeau) is a smooth-talking mutant from the southern city of New Orleans, and who possesses the ability to manipulate kinetic energy, transform objects into projectiles, and slay his enemies with a staff and a deck of playing cards. Gambit first appeared on the silver screen in 2009, when Taylor Kitsch made a cameo appearance as the mutant in X-Men Origins: Wolverine. 
Not much is known about Gambit in terms of story, but one report claims to have learned the basic elements of the plot. According to a piece published by Splash Report, Tatum's LeBeau will stand trial in New Orleans, as he's considered a "huge security risk." Flashing back 25 years into the past, viewers see "master thief Luke LeBeau run into eight-year-old Gambit while doing a heist," and he subsequently takes the orphan under his wing to train him. As a teenager, Gambit "becomes the superstar of the Thief Guild" and develops a romantic relationship with fellow mutant Bella Donna Boudreaux, a member of an enemy family. After a tragic death occurs as a result of his love for Bella, Gambit is tasked with recovering a "mysterious trunk that was stolen by the Boudreaux clan," and in order to do so, he "decides to enlist a crew of mutants to pull off this seemingly impossible heist."
Of course, this hasn't been confirmed by the studio or anyone involved on the film, so it's best to take this plot break-down with a grain of salt and more than a dash of skepticism. 
Before Gambit hits theaters, 20th Century Fox will release three new X-Men properties in 2018: New Mutants on April 13, Deadpool 2 on June 1, and X-Men: Dark Phoenix on November 2.