The Unsub Criminal Minds Fans Think Is Severely Underrated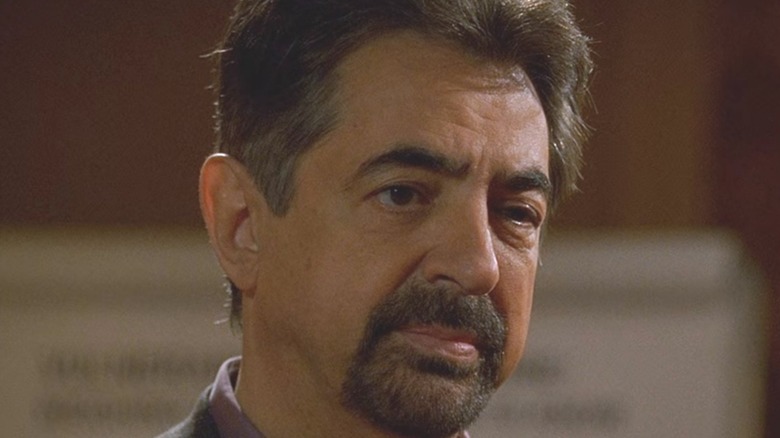 CBS
With the confirmation that the "Criminal Minds" revival is still in development courtesy of Paramount's chief programming officer, Tanya Gills, fans of the psychological crime drama are still binging every season whenever they can (via Variety). For 15 years, audiences followed the cases and stories of the FBI's Behavioral Analysis Unit (BAU) as they try to track down the world's most notorious serial killers by understanding their minds. 
Every member of the team has encountered a vast array of serial killers, or as they refer to them, "unsubs," in their years with the BAU. Many times, these specific unsubs have affected their personal lives greatly. A Season 2 unsub named Tobias Hankel (James Van Der Beek) actually kidnapped and tortured Dr. Spencer Reid (Matthew Gray Gubler) nearly to death, a terrorist organization called The Regime Squad kidnapped JJ Jareau (A. J. Cook) during Season 9, and Penelope Garcia (Kirsten Vangsness) was shot by her date during Season 3. Needless to say, there are plenty of unsubs that nearly cost the lives of some of the BAU over time.
There are a few obvious, gruesome, and incredibly influential unsubs like George Foyet (C. Thomas Howell) and Peter Lewis (Bodhi Elfman) who even end up dismantling the life of Aaron Hotchner (Thomas Gibson) entirely over the course of "Criminal Minds," leading to the death of his wife and his exit from the BAU. However, there are a few other killers featured in "Criminal Minds" that fans still feel are severely underrated.
Fans think Season 3 killer Audrey Henson is underrated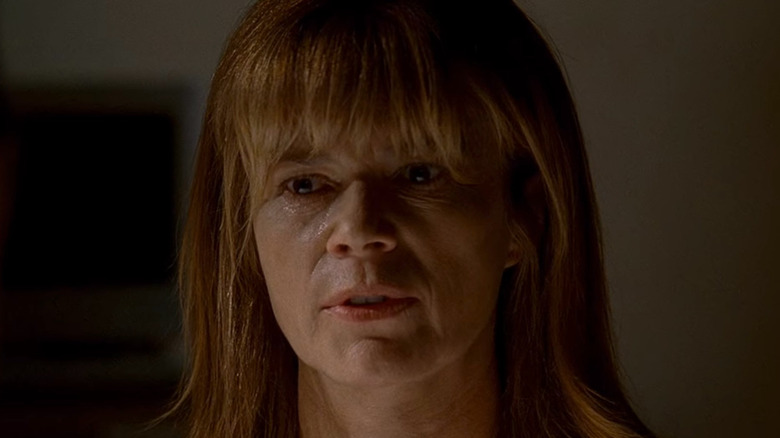 CBS
According to a recent thread on Reddit, some "Criminal Minds" fans believe that the Season 3 unsub Audrey Henson (May-Margaret Humes) is actually underrated in comparison to the series' most famous killers. u/FFlowSilver initiated the conversation by explaining that they're rewatching the show, having just gotten to the Season 3 episode called "The Crossing," which features Audrey. They explained why they feel her character is underrated as an unsub, especially given the amount of abuse she suffered at the hands of her husband and children. 
u/manjirinaik would build off of that sentiment, as they explained, "This was the episode which showed me how a person can be systematically broken down until they themselves start believing it and how difficult it is for someone to get out of that cycle." Other fans pointed out that Audrey is underrated particularly considering the emotional impact of her episode. U/FlowSilver said, "Yea, i feel like many forgot about her bc there wasn't anything flashy abt her or the way she killed, but its so hard to watch emotionally."
In "The Crossing," Hotchner and David Rossi (Joe Mantegna) take the case with suspicions that Audrey was dealing with Battered Woman Syndrome, a disorder developed when women go through repeated physical and verbal abuse. It seems as though some fans found Audrey particularly interesting due to the emotional impact of her abuse leading her to kill. Although Audrey may not be on some of the most memorable unsub lists, her story still resonates with many fans of "Criminal Minds."
If you or someone you know is dealing with domestic abuse, you can call the National Domestic Violence Hotline at 1−800−799−7233. You can also find more information, resources, and support at their website.