The Chicago Med Patient That Fans Just Can't Get Out Of Their Heads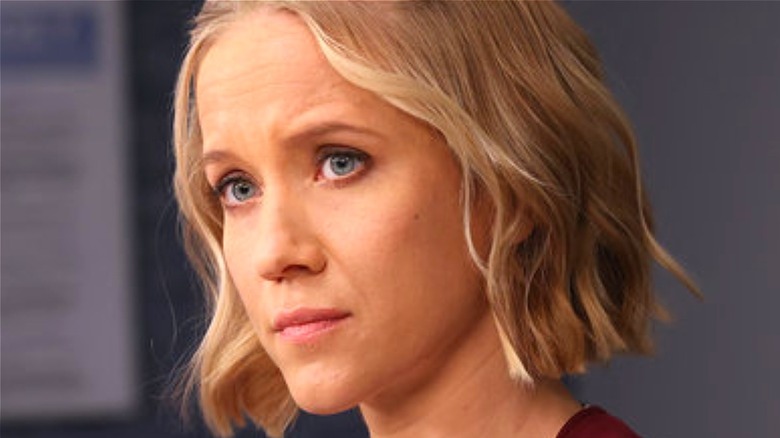 George Burns Jr/NBC
Pulling viewers into the constant chaos and drama of a major urban hospital's Emergency Department week after week since debuting 2015, "Chicago Med" gives its loyal fanbase a wide-ranging catalog of memorable character moments to hang onto. As the doctors and nurses of the series respond to everything from gang warfare shooting victims to infectious diseases to grisly vehicular pile-ups, a steady parade of distressed Chicagoans are wheeled through the doors of the show's fictional Gaffney Medical Center.
In the Season 2 episode "Mirror, Mirror," for instance, there's actually more than one patient whose case leaves an enduring impression. First, when a patient is admitted with an increased heart rate, it leads to a diagnosis of Situs inversus totalis -– a rare instance of having all one's visceral organs in reversed position. Another patient in the same episode has  mirror-touch synesthesia, in which a person literally feels the physical sensations of someone else. But perhaps the most impactful patient from this episode is the troubled young man with the gun lodged in a certain bodily orifice. Yeah, that one's actually kind of hard to un-see. 
But with all of the above noteworthy cases and many more, what patient in particular do fans name their numero uno from "Chicago Med"?
Actress Julie White's character in Season 3 is a favorite with Chicago Med fans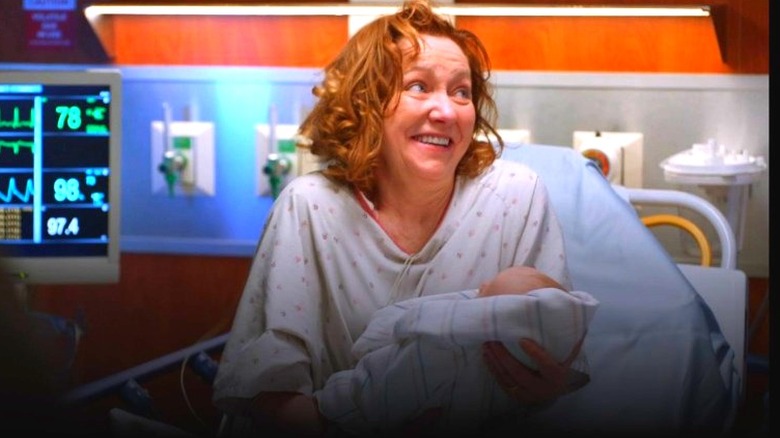 NBC
Early on in the "Chicago Med" Season 3 episode "Best Laid Plans," older couple Greg (Reed Birney) and Tessa (Julie White) arrives in the E.D. with Tessa experiencing abdominal pains, only to learn the shocking news that despite having gone thru menopause, the 55-year-old woman is pregnant, and is about to have a baby.
Posting on the show's subreddit in the discussion "Who is/are your favorite patient(s)? Who is/are your most hated patient(s)?," u/SpicyChickpea15 writes, "the 55 year old pregnant woman is my favorite of the moment ... Super entertaining IMO." Redditor u/Inb1229 agrees, saying the unsuspecting-but-expecting wife in this episode is the best, "The older lady surprised by a baby was my favorite " Another fan in the same thread chimes in: "I loved the older lady with a baby too haha." And commenter MakeMeLaugh on Primetimer.com sums up viewer sentiment about this fan-pleasing patient on "Chicago Med," saying that actress Julie White "stole the show" in her depiction of the surprise pregnancy, then going so far as to wish the scriptwriters would give her a part on the series, declaring: "Please make her a doc or something, show." 
Fans' high opinions of both Birney and White in the episode are echoed by TV Fanatic's Elizabeth Harlow, who writes, "Both are superb actors that I wish could have been cast as regulars, even though I loved them in these roles."