The Chicago Med Season 3 Scene That Went Too Far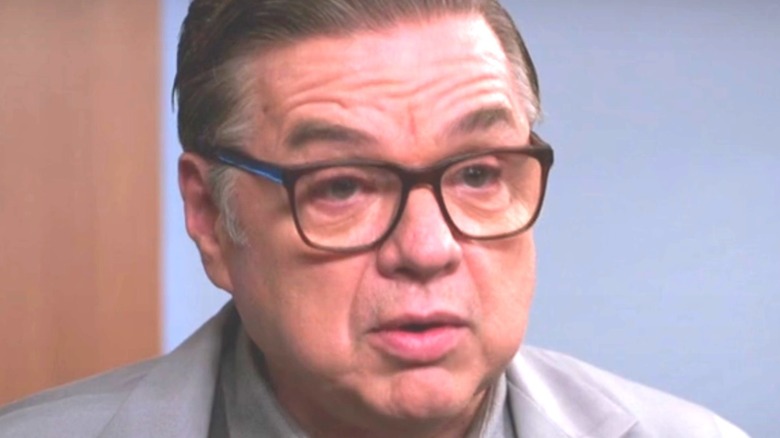 NBC/Hulu
Debuting in 2015, "Chicago Med" is a drama that focuses on the lives of medical personnel located in the famous Windy City. The men and women of Gaffney Chicago Medical Center battle to help save patients' lives while also dealing with personal and sometimes romantic obstacles within their own lives. The intense career work and life beyond the hospital are a heavy balance for the staff, especially when they all intertwine. But it also makes for some engaging television.
"Chicago Med" is currently in its 7th season, with an 8th already approved by NBC. That means fans can look forward to more of the intense emergency room action the series is known to produce. However, despite what it does well, the series has shown a few questionable moments throughout its run. Heck, "Chicago Med" has occasionally even angered some fans. The show can have its off moments and, at times have scenes that are hard to watch. In that regard, looking back at Season 3 of the series, there's one particular holiday-themed scene that might have gone too far.
Chicago Med may have traumatized a little boy by killing Santa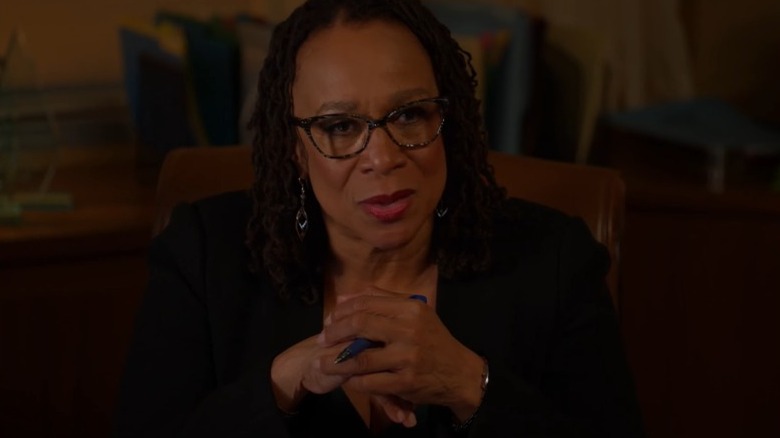 NBC
When Christmas comes around, it's usually a memorable holiday full of eggnog drinking, gingerbread house building, and sweet gift-giving. It's also the particular holiday season where TV is full of Christmas-themed episodes from all our favorite shows. "Chicago Med" got the chance to present their holiday-specific episode with Season 3's cleverly titled "Naughty Or Nice." Unfortunately, there is nothing particularly nice about the episode's opening scene, which has a moment so hard to watch it's probably capable of killing any ounce of Christmas spirit.
It all seems to be business as usual at the Gaffney Chicago Medical Center during the scene in question until a man dressed as Santa Claus suffers a heart attack in the waiting area. Dr. Ethan Choi (Brian Tee) races over to save the man's life. But while the tense moment plays out, a worried little boy, also in the waiting area, asks Medical Services head Sharon Goodwin (S. Epatha Merkerson) if Santa will be okay. Goodwin reassures the child that they'll do everything to take care of Santa. However, there's still no pulse, and after the opening credits, we come back to our poor Saint Nick deemed dead.
In "Chicago Med," shocking deaths do occur and often contribute to the ever-growing list of "One Chicago" saddest franchise deaths. Yet the outrageous moment is troubling when we consider that the little child scared for Santa's life will probably be traumatized forever. It would have all been slightly less disturbing without the child present. Instead, we get a scene that dampens any reason for holiday cheer and arguably aims to kill off Christmas.