Daniel Kaluuya's Barney Movie - Will It Ever Happen?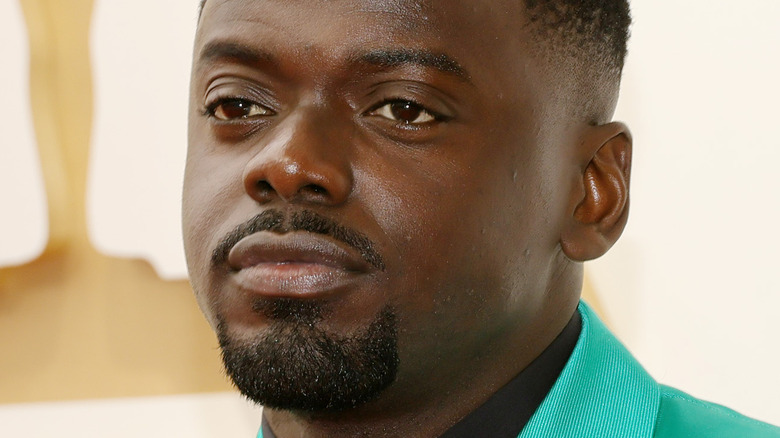 Mike Coppola/Getty Images
Daniel Kaluuya is one of the most exciting actors working today. After breaking out with roles in "Get Out" and "Black Panther," he won an Academy Award for best supporting actor for his portrayal of Fred Hampton in "Judas and the Black Messiah." He'll next be seen in director Jordan Peele's latest tale of horror, "Nope," along with reprising his Marvel role in the upcoming "Black Panther: Wakanda Forever."
Kaluuya has kept busy, and that includes taking on more active roles behind the scenes of future movies. For starters, he's serving as a producer on "Honk for Jesus. Save Your Soul," and in one of the most intriguing bits of entertainment trivia, reports have come out over the last couple of years that he'll produce an adaptation of "Barney & Friends," namely the purple dinosaur. 
"Barney" was a staple of plenty of people's childhoods and continues to be one of the most recognizable children's figures in media today. News of the movie initially came out in 2019, when Mattel launched a press release announcing such intentions. Kaluuya's involvement was also reported at this time, seeing how the movie would be produced by his production company, 59% (via CBS News). While there are plenty of sources with developments on this project from the last couple of years, things have been quiet on the "Barney" front for some time now. So what's going on with it, and is it still in development?
Daniel Kaluuya spoke highly of the impending Barney project
Children's properties are getting their day in the sun, with an upcoming adaptation of "Barbie" from director Greta Gerwig as well as a future film based on the "Hot Wheels" toys in the works. A movie based on "Barney" seems like a natural next step, which is likely why Kaluuya and those at Mattel were excited to give the show the feature-length treatment. 
Mattel Films put out a press release in 2019, which included the following statement from the actor, "Barney was a ubiquitous figure in many of our childhoods, then he disappeared into the shadows, left misunderstood. We're excited to explore this compelling modern-day hero and see if his message of 'I love you, you love me' can stand the test of time."
While Kaluuya's involvement in the film was unexpected, it was certainly welcome. Robbie Brenner of Mattel Films would say in that same press release, "Working with Daniel Kaluuya will enable us to take a completely new approach to 'Barney' that will surprise audiences and subvert expectations."
One way in which the film would subvert expectations? By exploring a darker side of the purple dinosaur. 
Kaluuya was asked about the project in an October 2020 interview with Entertainment Weekly, where he explained, "Barney taught us, 'I love you, you love me. Won't you say you love me too?' That's one of the first songs I remember, and what happens when that isn't true? I thought that was really heartbreaking. I have no idea why but it feels like that makes sense. It feels like there's something unexpected that can be poignant but optimistic. Especially at this time now, I think that's really, really needed."
What's going on with the Barney movie?
Anyone hoping for an update on a release date or additional plot details for the "Barney" movie will be sorely disappointed.
There haven't been any updates on the project for quite some time, although that could change in the very near future. After all, Daniel Kaluuya has "Nope" coming out in July 2022, so while he's doing press for that film, it's not outside the realm of possibility for someone to ask him about the "Barney" movie. Hopefully, someone will just so we know one way or the other what the progress is on this highly anticipated adaptation.
In this instance, the adage "No news is good news" may be a silver lining. There haven't been any announcements that the project has been shelved, so as far as we know, it's still in the works. 
But if filming has been going on all this time, it's a bit surprising nothing has been released or leaked. Photos continually come out for the "Barbie" movie in the works, and that film isn't even slated to come out until the summer of 2023. We have no idea how far along in the process the "Barney" movie is or when it might come out. 
There's also the question of what form the film's release would take, whether it would be in theaters or on a streaming platform. As Barney taught kids all too well, it's important to have patience.