Stranger Things 2 Previews Final Trailer With Friday The 13th Teaser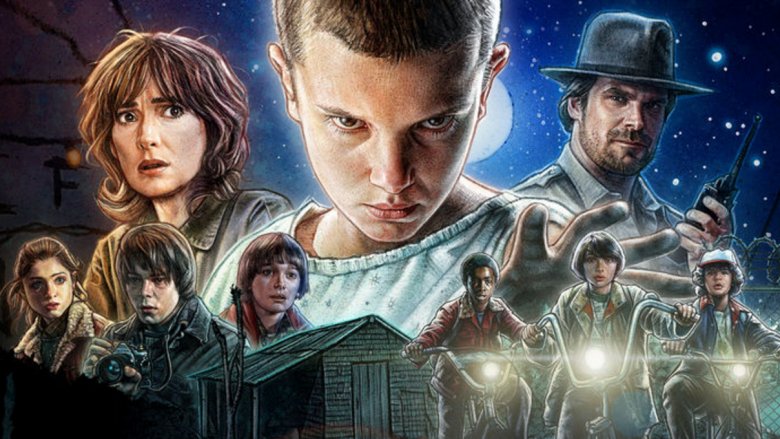 If you were planning to hide from the world on Friday the 13th, at least you'll have something to watch.
Tomorrow (Oct. 13), Netflix will release the final trailer for Stranger Things 2, and ahead of that, we've got a teaser below. But it isn't just any old teaser: it's in the style of the trailer for 1980's Friday the 13th. If you can't remember that trailer or just weren't alive yet, watch it here.
Set to elements of the iconic score by Friday the 13th composer Harry Manfredini, it features 12 one-second clips from the upcoming season. We see glimpses of everything from Mike Wheeler (Finn Wolfhard) looking freaked out to Chief Hopper (David Harbour) in a bad way at the Hawkins Laboratory. The video teases that watching the trailer "once will never be enough."
It's all in keeping with the retro theme of the posters released for Stranger Things 2, which reference classics like A Nightmare on Elm Street, Jaws, and more.
The new season will jump forward a year with things having finally calmed down in Hawkins. But that doesn't look like it'll last long. Stranger Things returns for its 10-episode second season on Friday, Oct. 27.
Tomorrow is Friday the 13th. #StrangerThings

Posted by Stranger Things on Thursday, October 12, 2017