Who Plays Elvis In The New Baz Luhrmann Movie?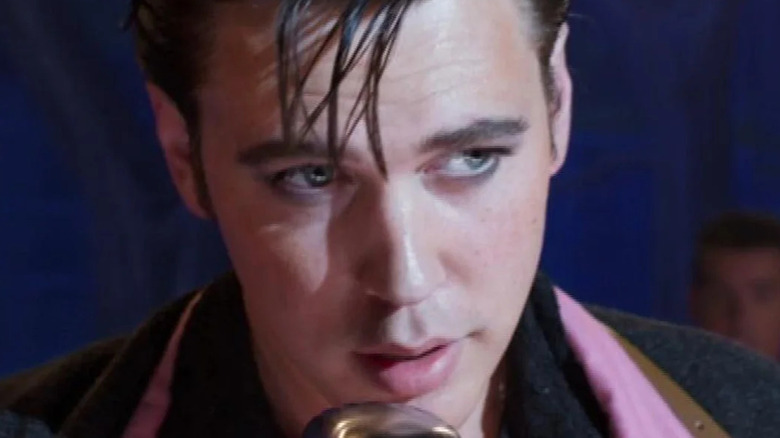 Warner Bros. Pictures
Baz Lurhmann's new Elvis Presley biopic, simply titled "Elvis," can be seen as another over-the-top pop culture bonanza in the director's signature style. The film is overflowing with music and bombast, and that's not even mentioning its unreleased four-hour-long director's cut. At the center of it all is the young man giving new life to the King of Rock 'n' Roll, with a performance that seems to capture with uncanny clarity what Elvis was really like, both on-stage and off.
That's not just criticspeak praising a showy biopic performance. No less an authority on Elvis than his ex-wife Priscilla Presley praised both the movie itself and the leading performance specifically in her comments after seeing it, and Elvis' daughter Lisa Marie Presley was similarly effusive in her own remarks about the film.
Given the A-list nature of the project, you might be wondering why Presley is being portrayed by someone who isn't yet a household name in the movie business. A likely reason is that he was cast not for his movie-star recognizability but instead for his ability to disappear into the iconic Elvis role -– and it appears that he succeeded.
Elvis is played by former children's TV actor Austin Butler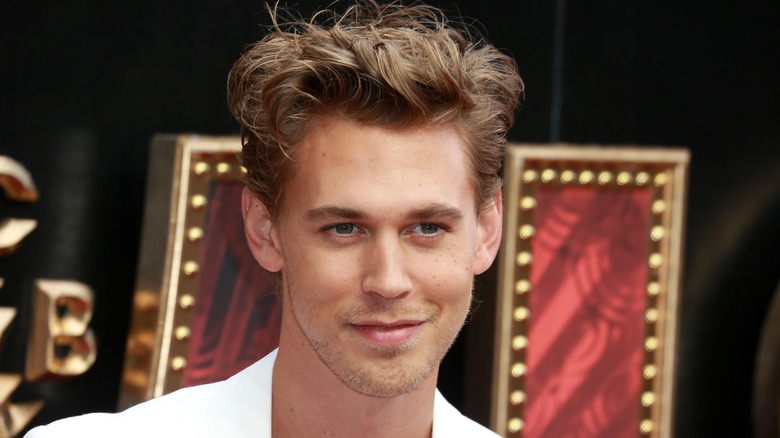 Cubankite/Shutterstock
"Elvis" stars Austin Butler in the titular role of the Tupelo-born King of Rock 'n' Roll. If you're not familiar with his name, it's not for lack of working on his part, since his IMDb page lists credits going back to early roles in kids' TV favorites like "Hannah Montana," "Ned's Declassified School Survival Guide," "iCarly," "Wizards of Waverly Place," and a ten-episode run on "Zoey 101."
After moving on from the Disney Channel/Nickelodeon sphere, Butler gradually accumulated roles in more grown-up fare, including "CSI: Miami," the "Sex and the City" prequel series "The Carrie Diaries," and "Switched at Birth." He even managed to work with two of the most acclaimed directors working today, in "The Dead Don't Die" for Jim Jarmusch and "Once Upon a Time ... in Hollywood" for Quentin Tarantino. In the latter film, he portrayed Tex Watson, one of the key members of Charles Manson's Family.
But it's "Elvis" that will likely be seen as his true breakthrough role. In a Collider interview about his first leading feature film performance, Butler described it as a chance to pay tribute to Elvis Presley himself, a figure who Butler says has been misunderstood so much through the years. The actor also mentioned that the prospect of Priscilla and Lisa Marie Presley seeing his performance was what gave him the most anxiety. It's a good thing indeed that both have been so impressed by the movie and his performance in it.
As for what's next for Butler, after the "Elvis" heat dies down, fans will have to get used to him in a very different role, that of the sinister Feyd-Rautha Harkonnen in Dune: Part Two.