Karl Urban Knows 'Nothing' About Star Trek 4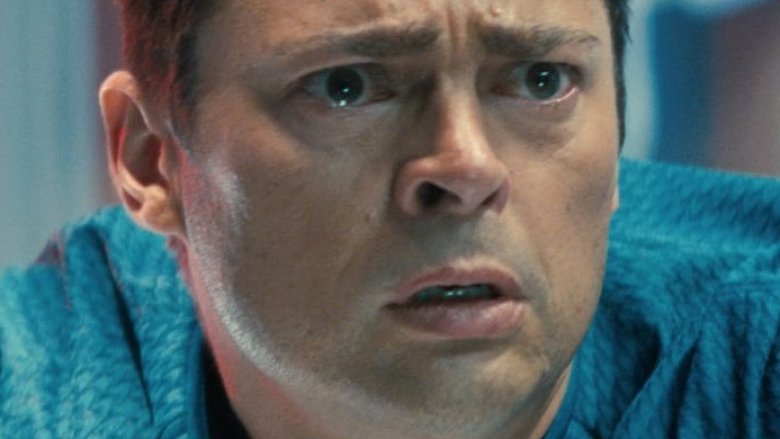 When Paramount boldly announced that a fourth Star Trek film was underway, the franchise's third film, Star Trek Beyond, hadn't even hit theaters yet. The studio's press release claimed that Chris Pine's Captain Kirk would "cross paths with a man he never had a chance to meet, but whose legacy has haunted him since the day he was born: his father." Chris Hemsworth was also said to return to the space saga to reprise his role as Captain Kirk's father, George Kirk. But then things went completely silent, and they haven't picked up since.
Star Trek actor Karl Urban, who plays Dr. Leonard H. "Bones" McCoy in the new set of rebooted that began in 2009, recently revealed to ScreenCrush that he doesn't know anything about Star Trek 4. 
When asked what happened to the fourth film, Urban explained, "You know as much as I do, my friend. Listen, we'd all love to make another Star Trek movie. That's absolutely certain. But if we don't get that opportunity then I'm really happy to have ended on such a good note. We had such a wonderful time shooting Star Trek Beyond. It was an amazing experience."
Urban then mentioned that the cast and crew is continuing to deal with the loss of fellow franchise actor Anton Yelchin, who died last summer. Yelchin, who was just 27 years old at the time, was found pinned to his car in what many have described as freak accident. He stole hearts as the lovable navigator Pavel Chekov. 
"We're all still grieving over the fact that it was the last time that we got to shoot with Anton. We're all like a family. It won't be the same without him," Urban said. 
The interview then pressed to see if there was any kind of timeframe for when the movie could go into production, but Urban insisted that he is completely out of the loop. "I know nothing," the actor stated. "I know nothing."
Urban's castmate Zachary Quinto, who plays Spock, said earlier this year that there are "no guarantees" Paramount will actually make the fourth movie in the rebooted series. "We're waiting," said Quinto. "I know they're working on the script for another one, and we'll see how that plays out. But the nice thing about that experience is that the time in between those big tentpole films allows us to go off and cultivate a lot of different creative experiences for ourselves."
Both actors didn't state that the film isn't happening at all, but it definitely seems the project is on unsteady ground. We'll keep you in the loop if and when the Star Trek 4 situation changes in the future.