Chris Hemsworth Returning For Star Trek 4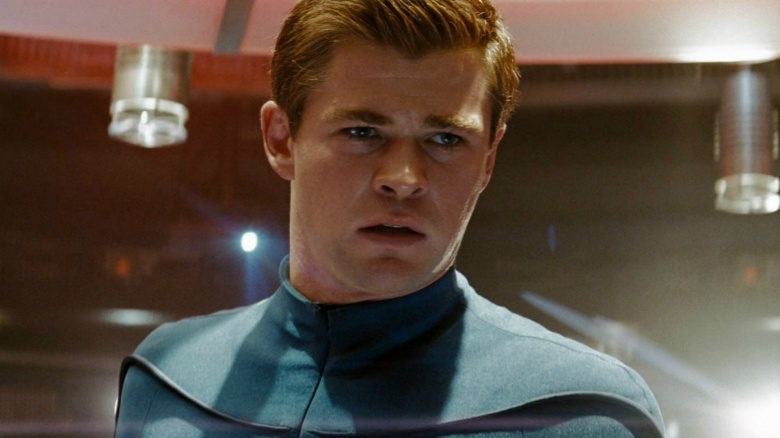 In the Star Trek universe, it's apparently quite possible to live long and prosper even when you've been famously dead for decades. Paramount has officially announced a sequel to the upcoming Star Trek Beyond, and Thor's Chris Hemsworth will be reprising his role as George Kirk – the long-lost father of James T. Kirk (Chris Pine).
When we last saw the elder Kirk (briefly) at the beginning of Star Trek (2009), he was guiding his starship into a fiery and presumably fatal collision with a Romulan craft. But Hemsworth will have a much larger part in the currently untitled Star Trek 4, according to a statement. "In the next installment of the epic space adventure, Chris Pine's Captain Kirk will cross paths with a man he never had a chance to meet, but whose legacy has haunted him since the day he was born: his father. Chris Hemsworth, who appeared in 2009's Star Trek, will return to the space saga as George Kirk to star alongside Pine."
Of course, alternate timelines and characters chatting with their future selves is nothing new for Star Trek.  But we're intrigued about the storyline that somehow brings Kirk's dad back.
The script will be penned by J.D. Payne and Patrick McKay, with J.J. Abrams and Lindsey Weber producing through Bad Robot. David Ellison and Dana Goldberg of Skydance will executive produce.
Meanwhile, Justin Lin's Star Trek Beyond is set to premiere July 22.