The Heroes Scene That Went Too Far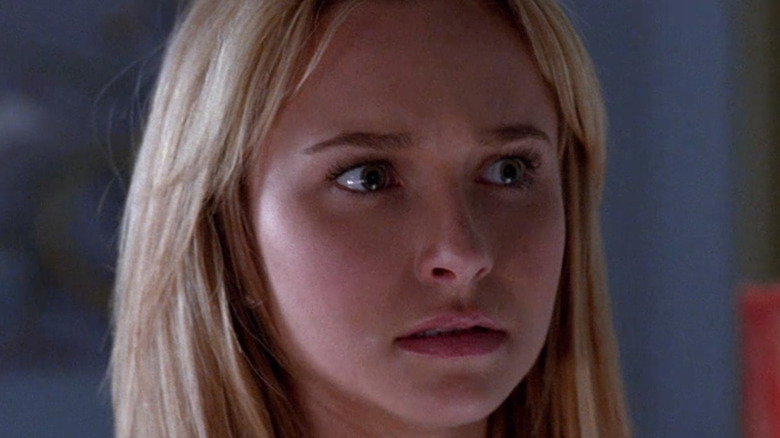 NBC
The NBC drama "Heroes" is better than you remember and was ahead of its time, arriving on television two years before the Marvel Cinematic Universe would introduce "Iron Man," bringing forth a wave of superhero films and shows that would overshadow almost everything else. "Heroes" — a show focused on ordinary people that discovered they have powers — seemed to be exactly what viewers were craving, with the premiere episode being NBC's highest-rated drama in five years (via The Futon Critic).
Hayden Panettiere, already pretty well-known before "Heroes," plays the indestructible Claire Bennet, whose catchphrase "save the cheerleader, save the world" is the show's backbone. When she slowly realizes that she isn't "normal," she decides to test her abilities to see how far her healing powers go. 
Talking with Conan, Panettiere said, "I see myself as a piece of steak on the show. I've been filleted, grilled, and stir-fried. It's been a trip." Panettiere has been part of some of the goriest scenes on "Heroes," such as putting her hand in a garbage disposal and waking up in the middle of her autopsy. But there's one scene in particular that fans think took the gag factor a little too far.
Fans find Season 3, Episode 1 of Heroes very disturbing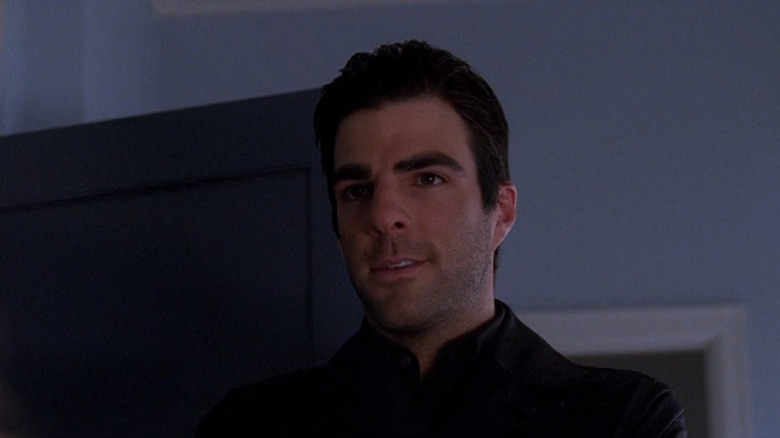 NBC
In Season 3, Episode 1 ("The Second Coming"), Claire is attacked by Sylar (Zachary Quinto) after she finds him at her front door. He tells her he wants her power. She strikes him and runs away, briefly escaping by locking herself in a closet. However, when he riffles through her files, she stabs him. He quickly throws her against a wall, and what happens next is almost too disturbing to watch. 
In a "Heroes" subreddit, u/bjornlelf summarized the scene, writing that Sylar "cut open her head and rubs his finger along her brain to take her power. All while she is immobilized on the coffee table and unable to die because of her healing ability."
The scene is extremely cringeworthy even though not much is shown. We hear lots of squelching noises, which helps add to the viewer's imagination. "I've never seen this, but I'm disturbed just reading it and wish I didn't," comments u/The_Starving_Autist. While "Heroes" had many surprisingly gross scenes for a network television show, watching Sylar invade Claire's brain while she was unable to move was much more disturbing than many fans expected.