The Price Is Right Model You Forgot Appeared On Matt LeBlanc's Joey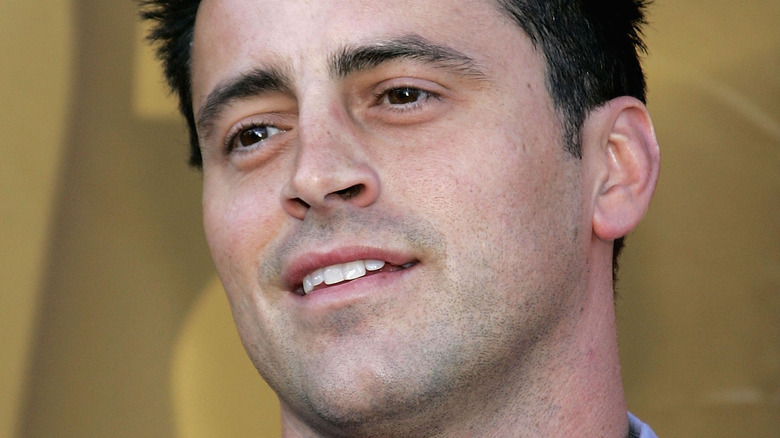 Carlo Allegri/Getty Images
The sitcom spinoff "Joey," centering on actor Joey Tribbiani's (Matt LeBlanc) new life in Los Angeles after "Friends" ended for good, was meant to be a breakout hit for the character, similar to "Frasier" or "Maude." NBC even spent a lot of money on promoting the series.
Instead, the new show turned out to be a disaster. "Joey" received poor reviews and steadily fell in the ratings (via TV Insider). The network didn't even air the remaining episodes of the show after Season 2's "Joey and the Snowball Fight," finally canceling it in May 2006. Executive producer Kevin Bright blamed the studio and other producers for the show's downfall, complaining that they didn't understand the fun, confident lead character: "Joey was deconstructed to be a guy who couldn't get a job, couldn't ask a girl out. I felt he was moving in the wrong direction, but I was not heard" (via The Age).
"Joey" isn't available to stream or even watch via physical media, so it's easy to forget that this famous "The Price is Right" model did make a small, yet nonetheless notable appearance on the show.
Model Lanisha Cole was a pageant contestant on Joey
Lanisha Cole is most famous for appearing as a floor model on the beloved game show "The Price is Right" for eight seasons from 2003 to 2010, under both Bob Barker and current host Drew Carey. A year into working on the daytime hit, Cole also guest-starred on "Joey," in one of her few IMDb credits as an actress.
In the 11th episode of the show, "Joey and the Road Trip," Joey is asked to be a celebrity judge in the Miss Southwestern USA pageant in Las Vegas. But the hapless actor gets into trouble when he unwittingly spends the night with one of the finalists. Cole plays the small role of Miss Reno, a pageant contestant who Joey talks to.
After "Joey," she did star in the early episodes of the 2006 series "Watch Over Me" as the character Melanie. However, Cole's media career has largely involved modeling on shows like "Deal or No Deal" and credits as herself. She was also one of the hosts of the Syfy series "Fact or Faked: Paranormal Files." According to her website's biography, instead of stepping in front of the lens, Cole has lately gone behind it, working as a professional photographer in Los Angeles for several years now.