The Inspiring Elvis Scene Austin Butler Called Out For Being 'Corny'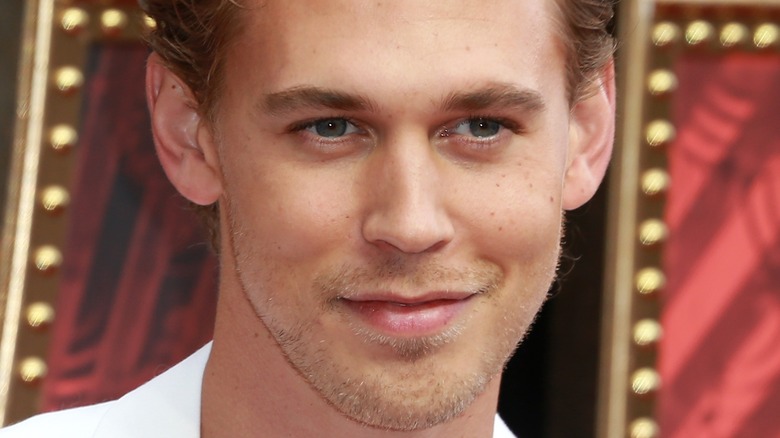 Cubankite/Shutterstock
With such projects as "Strictly Ballroom" and "Moulin Rouge" under his belt, Baz Luhrmann has decided to tackle the story of the "King of Rock and Roll," Elvis Presley. Starring Austin Butler as the titular music legend, the film follows his rise to fame and eventual professional and personal decline. It also takes a look at the relationships he shared with those in his life, including his partner, Priscilla (Olivia DeJonge), and his longtime manager, Colonel Tom Parker (Tom Hanks), as well as the condition of the United States and the world across the 1950s, '60s, and '70s.
That's a lot of ground to cover in one film — hence why Luhrmann has a four-hour cut that we'll likely never see — but simply filling out a checklist of important moments and events isn't enough. This is Elvis Presley, after all, one of the most famous and recognizable musicians ever to walk a stage or grace an album cover, so getting it just right is of the utmost importance. Early reviews, such as those from Rotten Tomatoes, have indicated that the film doesn't exactly nail every note, but one area where it doesn't fall short is Butler's Elvis performance.
Austin Butler doesn't phone it in with his take on Elvis Presley, as evidenced by the brutally honest input he gave during production. He even went as far as to call a pivotal scene "corny." Here's why.
Butler didn't think a scene in Vegas worked as originally planned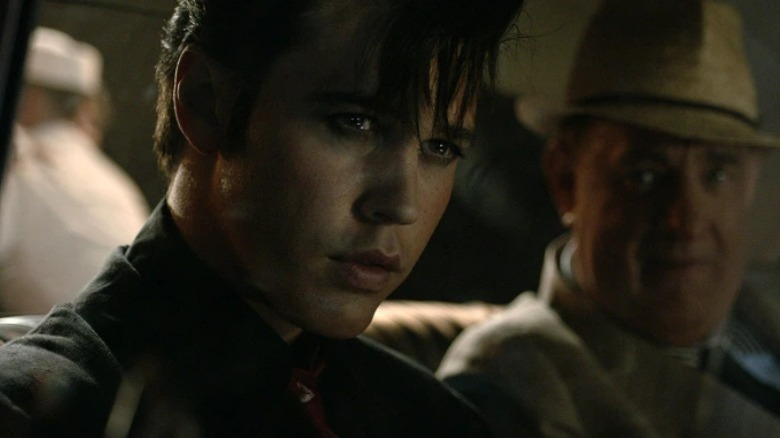 Warner Bros. Pictures
In an interview with Entertainment Weekly, Baz Luhrmann and Austin Butler explained the process of pinning down Elvis Presley's speech patterns and music vocals. This proved no easy feat and required a lot of effort on Butler's part, but they eventually got it down to a science. In doing so, they even changed a scene about Elvis' attempt at inspiring his Vegas band during their workshopping of the song "That's Alright (Mama)." When it finally came time to shoot after months of rehearsal with a playback tape, Luhrmann recalls, "Austin looked at me and was like, 'This just is corny. This is not working. It's fake.'"  
With that, the director instructed the band to play different notes so Butler could find his desired sound. While this tweak made it possible for the actor to slip into his role more authentically, doing so throughout production didn't come without a price. He told Collider in June of 2022 that rediscovering himself after wrapping up his work on "Elvis" wasn't a quick and easy thing to pull off. "It was really a solid couple months before I really felt some semblance of normal afterward. I'd never done something in the way where I just put my life aside," Butler explained, adding that the project required him to practically isolate and become the closest thing to Elvis Presley he could.
Austin Butler clearly gave his all for "Elvis" and wanted to do right by the pop culture icon. It's a good thing he spoke up to remove some potential corniness from the final product, too. Had he not, who knows if Priscilla and Lisa Marie Presley would've given it such glowing endorsements.