Shane Black's The Predator Gets A Shocking New Poster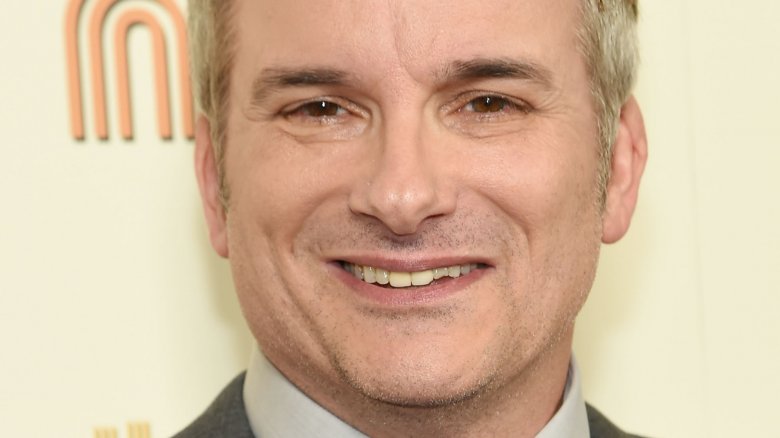 Getty Images
The Predator strikes in the new poster for Shane Black's upcoming film reboot. The movie stars Boyd Holbrook as a soldier and the leader of a group fighting against the aliens trying to invade suburbia. The poster, which you can view at the bottom of this article, features an outline of the Predator made out of lightning.
While we don't know much about the plot of the movie (and the poster doesn't help much), we do know that the film has an all-star cast. This includes Room's Jacob Tremblay, who will play Holbrook's young son, and Chuck's Yvonne Strahovski, who will play his wife. Trevante Rhodes (Moonlight), Alfie Allen (Game of Thrones), and Keegan-Michael Key (Key & Peele) all play ex-Marines, while Olivia Munn (X-Men: Apocalypse) plays a scientist. 
The cast also includes Sterling K. Brown (This Is Us) as a government agent, Edward James Olmos (Blade Runner) as "a military character," and Jake Busey (Starship Troopers) as the son of Gary Busey's character from the original film. August Aguilera (Chasing Life) and Thomas Jane (The Punisher) will both also appear in undisclosed roles.
The original Predator, released in 1987, starred Arnold Schwarzenegger as the leader of a team of commandos fighting against aliens in a Central American jungle. Schwarzenegger won't pop up in the reboot, though– the actor says the filmmakers approached him, but he said no. "I read it, and I didn't like it– whatever they offered," he said. "So I'm not going to do that. Except if there's a chance they rewrite it, or make it a more significant role. But the way it is now, no, I won't do that."
Black (Iron Man 3) will direct the reboot. He also co-wrote the script with Fred Dekker (RoboCop 3). The film is produced by John Davis (I, Robot) and Joel Silver (The Matrix) alongside Lawrence Gordon, who produced the original. The movie hits theaters on Aug. 3, 2018.