The Predator Isn't A Sequel, Says Keegan-Michael Key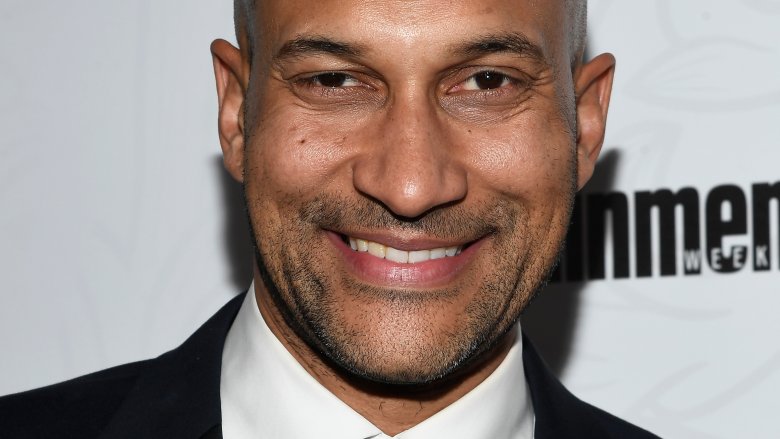 Getty Images
Will Keegan-Michael Key become the Predator's prey in Shane Black's upcoming take on the sci-fi franchise? We can't say for certain, but we do know a few more details about 2018's The Predator, which Key dished up in a chat with Entertainment Weekly. 
Key explained that the most important thing to keep in mind when discussing The Predator is that it's much more than a copy-and-paste remake of the 1987 original. "Predator was a real privilege to do, and if people think they're going to see a remake of the original movie, they're in for a surprise... a very pleasant surprise," he said.
But just because it's not an exact remake doesn't mean The Predator is a standalone or a sequel of the films that preceded it, either. Key confirmed that "it's not a sequel," and that the flick has "lots of elements of humor" woven throughout, which help to evoke director Black's signature style. Key's comment echoes co-star Sterling K. Brown's remark that The Predator will be "wickedly funny."
And fear not, original Predator fans: Key also stated that the forthcoming movie "certainly lives in the universe of the five films that were made." The actor continued, stating, "I think that's probably the best way to say it and the only way I can say it right now."
Recently, Black himself revealed a bit more about the film during an appearance on SiriusXM Entertainment Weekly Radio (via EW). "Fox has been in the habit of making one of these Predator movies every couple years, and they put them out for a limited budget that kind of guaranteed return, but they're not really something that's an event," Black stated. "I want to try to get back to that. Because there was a freshness, I think, to the first one... It was special then, and I want to get back to trying to reinvent it in the sort of way that it acquires that event feel that makes people want to treat it like a big movie."
Joining Key for the film are Sterling K. Brown, Alfie Allen, Trevante Rhodes, Boyd Holbrook, Jacob Tremblay, and Yvonne Strahovski.
The Predator is due out in 2018. Until then, check out these movie remakes that were way different than the originals.