Does The IMAX Standee For The Last Jedi Feature A Major Spoiler?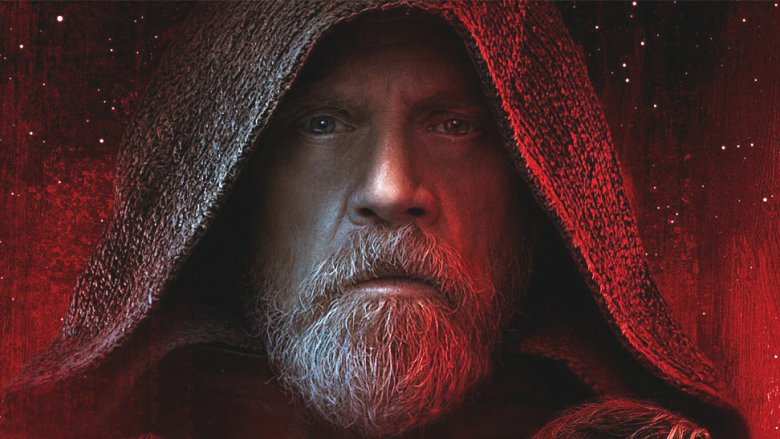 Lucasfilm
How conflicted is Luke Skywalker in Star Wars: The Last Jedi? A new IMAX standee reveals that he might be closer to the Dark Side than you think.
IMAX released the display piece for theaters (below), which is split into two sides: one for the Light with Rey (Daisy Ridley), Finn (John Boyega), Leia Organa (Carrie Fisher), and Poe Dameron (Oscar Isaac), and another for the Dark with Kylo Ren (Adam Driver) and Captain Phasma (Gwendoline Christie). However, it's difficult to miss that Luke (Mark Hamill) is prominently featured on both sides.
It's no secret that Skywalker is at a turning point in The Last Jedi. In the first teaser, he says, "I only know one truth. It's time for the Jedi to end." And in the new trailer, in which he seems to decide against training Rey in the ways of the Jedi, he says, "This is not going to go the way you think." 
A new poster for the movie also hints that Luke could finally follow in his dad's footsteps and move to the Dark Side. After all, he's dressing a lot more like a Sith lord than he used to. But the IMAX standee is the first time we've seen Luke actually depicted on the opposite and ominous side of the Force.  
Does this mean that Skywalker, once the most optimistic character in the Star Wars galaxy, will become a villain? It definitely seems more possible than it used to. 
We'll find out more when The Last Jedi lands in theaters on Dec. 15.