Supernatural's Jensen Ackles Was A Major Player On This Popular Soap Opera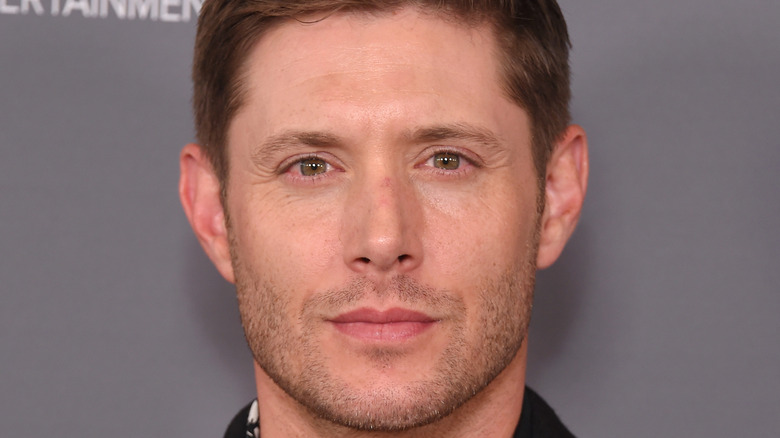 DFree/Shutterstock
Jensen Ackles has lent his talents to a wide array of projects over the course of his acting career. Along with his recent stint as Soldier Boy on "The Boys," Ackles has appeared in shows like "Dawson's Creek" and "Smallville," as well as lending his voice to numerous video games (via IMDb). However, his most notable role to date remains his portrayal of the hard-boiled demon hunter Dean Winchester on "Supernatural." Spanning 15 successful seasons, with a prequel series currently in development, it's easy to see how the dark fantasy show shaped the actor's career (via Variety). However, you might be surprised to learn that there's one show that takes up even more space in Ackles' extensive filmography.
If you pay close attention, you'll notice that "Supernatural" frequently pokes fun at common tropes of the titular genre. A great example of this tongue-in-cheek humor occurs in the Season 6 episode "The French Mistake," which follows the Winchester brothers as they're transported to an alternate universe where they're actors on a show called — you guessed it — "Supernatural." The episode makes several nods to the main character's real-life counterparts, and eagle-eyed fans might recall a brief reference to Ackles' time on a long-running soap opera. If you're wondering about the show in question, then you've come to the right place.
He portrayed Eric Brady on Days of Our Lives
Like many of its soapy counterparts, "Days of Our Lives" has been airing for decades. The series premiered in 1965 and it's still going strong several decades later, making it one of the oldest soap operas on television (via Oldest). Between 1997 and 2000, Jensen Ackles appeared in over 400 episodes of the series as a character named Eric Brady (via IMDb). Eric initially appeared as a baby, but was given more pronounced storylines as he aged, with Ackles playing the character during his teenage years.
Ackles was not the first actor to portray the character, nor was he the last. In fact, Eric Brady has been played by no less than seven actors. Before Ackles took up the mantle, Rory Beauregard, Jesse Davis, Edward Palma, Bradley Hallock, and Scotty Hauser tried their hand at the role (via IMDb). Following Ackles' departure from the series, actor Greg Vaughan has enjoyed the longest stint as Brady, playing the character for over 700 episodes since joining the cast in 2012 (via IMDb).
Eric Brady is known as the son of Roman Brady and Marlena Evans, as well as the twin brother of Sami Brady. Many of Eric's storylines revolved around the siblings' opposing personalities. Although all three characters have been played by multiple people, actress Alison Sweeney, who played Sami Brady during Ackles' brief tenure on "Days of Our Lives", continues to star on the show to this day.