The R-Rated Movie You Likely Forgot Starred Anne Hathaway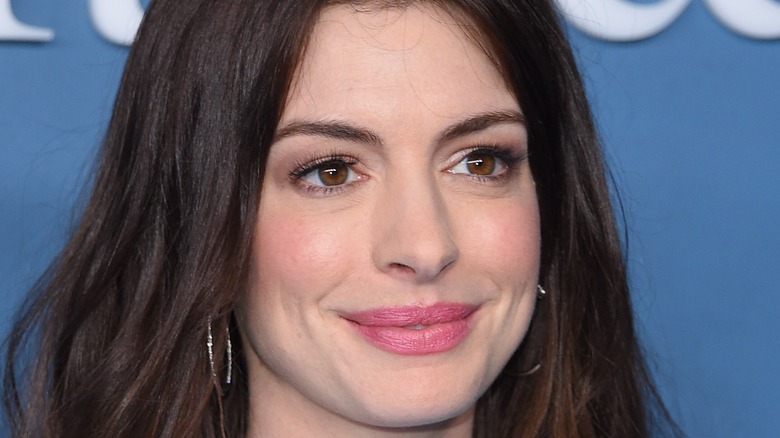 DFree/Shutterstock
Anne Hathaway made her cinematic debut with Disney's "The Princess Diaries," a coming-of-age film that sees a young, bumbling teen discover that she's a princess. The film turned Hathaway into an ideal role model for young viewers, with reviewers like Ben Falk of the BBC praising the star for holding her own alongside veteran Julie Andrews.
The success of "The Princess Diaries" led to a sequel, which saw Hathaway grace the silver screen again with Andrews. Hathaway later appeared in Disney's "Ella Enchanted," a fantasy film where she played a girl who is forced to obey every command. In their review of "Ella Enchanted," Decent Films dubbed Hathaway as the "quintessential fairy-tale princess." With a string of hit family-friendly roles, it was safe for audiences to assume that Hathaway wouldn't shy away from her Disney image. However, in the following years, Hathaway did just that, taking on a slew of mature roles, successfully breaking out of being typecast without disastrous effects on her career.
Despite confirming on "Watch What Happens Live" that there is a script in the works for a potential "Princess Diaries 3," it's safe to say Hathaway has become more than just a Disney star. With a string of box office hits like "The Dark Knight Rises" and "Interstellar," as well as mature, methodical roles in films like "Rachel Getting Married" and "Les Misérables," which won Hathaway her first Oscar, it's easy to forget some of her early roles that helped solidify her reign in Hollywood.
Anne Hathaway appeared in the gritty teen drama Havoc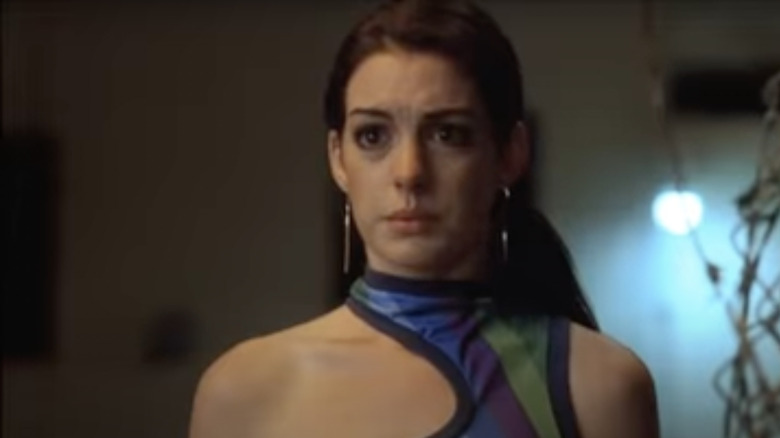 New Line Cinema/YouTube
In 2005, Hathaway starred in the Oscar-winning "Brokeback Mountain" as the affluent wife of Jake Gyllenhaal's cowboy. Her appearance in the Ang Lee film proved she had more to offer than princess-centric roles, and became one of her best films. That same year, she appeared in another R-rated film, "Havoc," though this is one movie that general audiences seem to have forgotten.
The direct-to-DVD project focuses on affluent teens of Los Angeles who have become enamored with the city's thriving hip-hop scene. As they expose themselves to a less-sheltered existence, they become involved with gangsters and drugs and find themselves engaging in slum tourism. "Havoc" features a notable who's who of rising 2000s talent. Hathaway took the lead as the teenager Allison Lang who enters an unfamiliar world, while Joseph Gordon-Levitt plays her friend Sam, and Channing Tatum appears in a brief role as another teen character, Nick.
"Havoc" was released when Hathaway was in her early 20s, and it saw her play a much different role from the one that initially made her famous. "My whole M.O. in my twenties was 'be in as many different types of films as you can,'" Hathaway revealed in 2015 (via Bustle). "It was hard to get into rooms to be taken seriously for roles that weren't princesses ... I think partially, that was why I've tried to have as big of a range as I've had." The film largely fell into obscurity upon release, though it remains a must-watch for Hathaway purists who want to see the star's early non-princess roles. Despite mixed reviews, Rich Cline particularly praised Hathaway's performance, noting how it marked a turning point in her "squeaky clean" persona.
Another Princess Diaries star almost played Anne Hathaway's character, but she was put off by the subject matter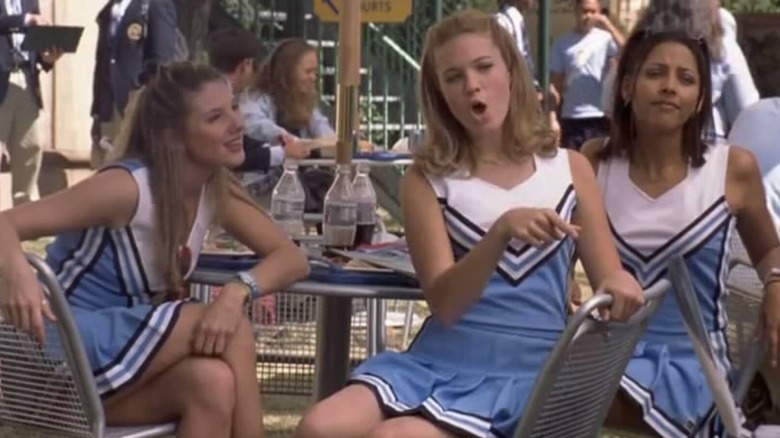 Buena Vista Pictures
Fans of "The Princess Diaries" will undoubtedly remember Lana Thomas (Mandy Moore), the popular cheerleader who makes life hell for Mia (Anne Hathaway) and her classmates at Grove High School. Lana was a supporting player in "The Princess Diaries," but the performer who portrayed her was actually the first choice to play the lead in "Havoc."
Per Billboard, Mandy Moore agreed to star in the gritty crime drama back in 2003, but she didn't stick around for too long. While Hathaway was keen to take on more challenging roles following "The Princess Diaries" and its sequel, Moore felt uncomfortable with some of the more risqué elements in "Havoc." The "Anne Hathaway" biography notes that Hathaway's former co-star was especially put off by all of the sex, drugs, and violence in the movie, so she parted ways with the project to focus on other ventures. Fortunately for the filmmakers, Hathaway was up for the challenge and the rest is history.
That said, the decision to turn down "Havoc" didn't derail Moore's career by any means. She has continued to enjoy success on the screen, having appeared on hit TV shows such as "This Is Us" and "Tangled: The Series." She's also a successful pop star whose latest album, "In Real Life," was released to critical acclaim earlier this year, with All Music praising it for its "welcoming, cheery sound."