Anne Hathaway's Highest-Grossing Movie Might Surprise You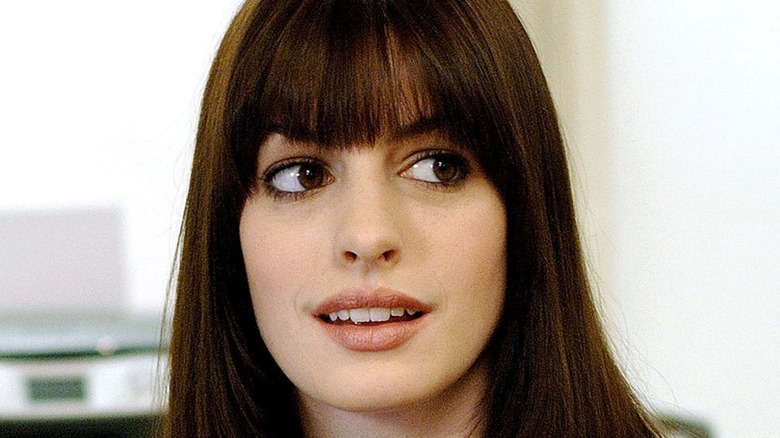 Twentieth Century Fox
Bursting onto our cinema screens in 2001, Anne Hathaway stole our hearts in the story of a fish-out-of-water that was in line for the throne in "The Princess Diaries." Holding her own against the legendary Julie Andrews and living the dream as Princess of Genovia, Hathaway won over audiences and critics alike, kicking off her career in the best way. Only a year after retiring the crown in 'The Princess Diaries 2: Royal Engagement', she was starring opposite Jake Gyllenhaal in Ang Lee's beloved adaptation of "Brokeback Mountain." While her on-screen husband and Heath Ledger received a bunch of awards nominations for their incredible performances, Hathaway was also praised for her turn as the wife in denial of her husband's love for someone else, earning two award nominations. 
Throughout her career, Hathaway has earned her place among the acting greats for some truly top-tier performances. An Oscar winner that has been nominated twice by the Academy, she's one of the most sought-after talents in Hollywood, accumulating a box office of over $1.5 billion in her career. Incredibly though, even with her past experience of dreaming dreams of times gone by, going "Interstellar," and having two trips with "Alice in Wonderland," her most successful movie is one of the biggest box-office hits that could easily slip the mind of the most die-hard Hathaway fan.
Hathaway helped The Dark Knight Rises steal a ton at the box office as Catwoman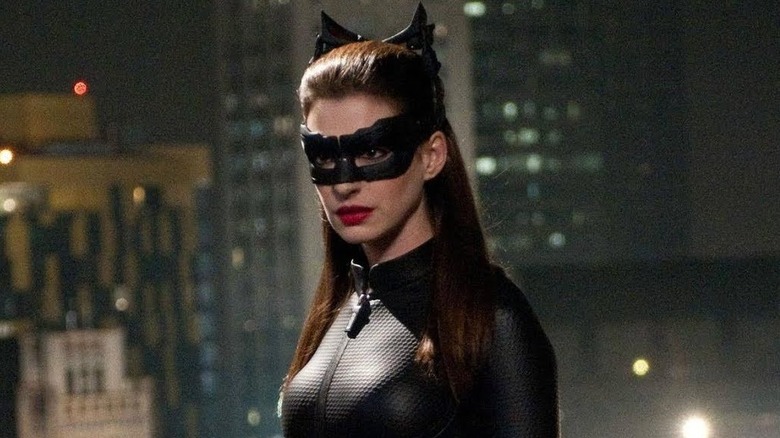 Warner Bros. Pictures
Of all her disparate roles, Anne Hathaway's biggest box office success came in a DC Comics movie, working with director Christopher Nolan in "The Dark Knight Rises." Hathaway, of course, played Selina Kyle, the cat burglar and legendary Batman villain Catwoman.
Following the smashing success of the first two installments of Nolan's Batman trilogy — with the second one, "The Dark Knight," faring especially well — "TDKR" was a surefire success. Regardless of its mixed reception from critics and audiences, it brought in over $1.08 billion and stands as the 30th biggest box-office film ever made (via The Numbers). Considering Hathaway's performances to date, her turn as Selina Kyle might not be one that immediately comes to mind, given the incredible turns she delivered prior. However, there's no denying it's part of what is still one of the most talked-about trilogies ever made and one of the best iterations of Catwoman put on screen.