Tyler Perry Cast As Colin Powell In Dick Cheney Biopic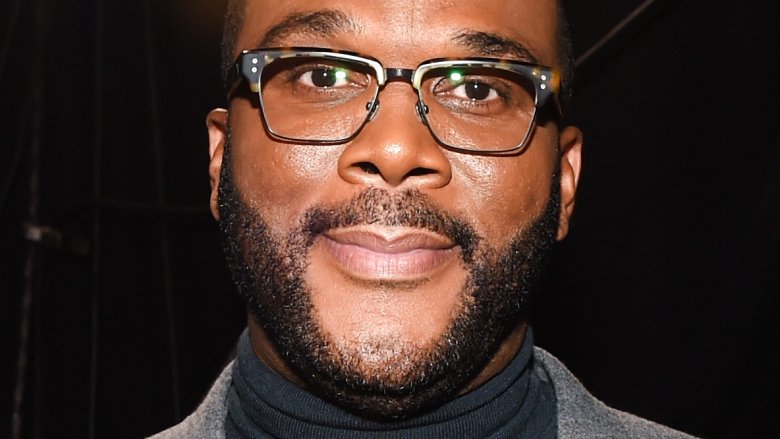 Getty Images
A familiar face has been cast as, well, another familiar face.
Deadline reports that Tyler Perry is attached to play Colin Powell in director Adam McKay's biopic about former U.S. Vice President Dick Cheney. 
An American statesman and a retired four-star general in the United States Army, Powell served as the Secretary of State during the George W. Bush administration, and pressed the case for the invasion of Iraq that took place in 2003. Powell grounded his argument in intel that indicated Saddam Hussein, the former president of Iraq, was manufacturing weapons of mass destruction. Shockingly, none of the weapons Powell cited in a presentation he gave to the United Nations were ever found in the Iraq routing. 
Perry will costar alongside Christian Bale, who looks completely unrecognizable as Dick Cheney; Sam Rockwell as President George W. Bush, who was the 43rd Commander in Chief of the U.S. from 2001 to 2009; Amy Adams as Cheney's wife Lynne; Steve Carell as Secretary of Defense Donald Rumsfeld; and Bill Pullman as Nelson Rockefeller, who served as the 49th Governor of New York as well as the 41st Vice President of the United States (under President Gerald Ford from 1974 to 1977).
The upcoming flick will chronicle Cheney's rise to authority in the aftermath of the 9/11 terror attacks. Cheney used the events to affirm his abilities, prove his skills, and solidify his status as President Bush's equal and not his underling, as well as exercise his own power in the fight against terrorism in the country. Another major story that will be told in the movie is Cheney's journey to becoming the CEO of the multinational corporation Halliburton. Overall, the biopic will focus on how Cheney transformed into what many have called the most powerful U.S. vice president ever to hold office. 
Perry, best known as a writer and director and the creator of the Madea film franchise, usually stays behind the camera when it comes to making films outside the Madea series. However, in recent years, he's appeared in the Teenage Mutant Ninja Turtles movies, the David Fincher-directed thriller Gone Girl, and J.J. Abrams' Star Trek. He'll next pop up the big screen in Boo 2: A Madea Halloween, but he also has a voiceover role in the animated religious feature The Star.
Production on the biopic began in late September, but doesn't yet have a release date. Some sources speculate that it will launch in theaters sometime in 2018, possibly around awards season. We'll keep you updated as we know more information.