The Flash Producer Confirms Another DC Villain In Season 4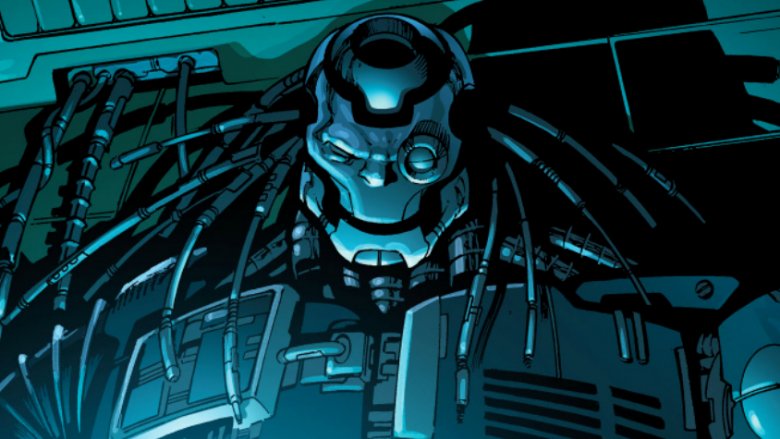 DC Comics
One of the weirder villains in the DC Comics universe will make his way to the CW's Arrowverse this season.
Showrunner Todd Helbing told CBR that Kilg%re will make an appearance on The Flash in season 4. "You get to see Kilg%re show up, which is a lot of fun," he said.
First introduced in 1987, Kilg%re is an alien computer virus who consumes his home planet while trying to satisfy his hunger for electronically powered life forms. But when he travels to Earth, he's a little out of sync with time here, which means that only users of the Speed Force can see him. However, he's accidentally brought into our time after an encounter with Wally West, which could mean trouble for Kid Flash (Keiynan Lonsdale) this year.
Kilg%re also showed up in DC's recent Rebirth-era Cyborg comic, taking on a huge robotic body and teaming with other villains like the Calculator and Gizmo. 
He'll join the Thinker and Hazard as some of the villains who will take on the Flash (Grant Gustin) in season 4, which premieres on the CW tonight (Oct. 10).