Bob Odenkirk's Better Call Saul Tease Has Us Even More Excited For Walt And Jesse's Return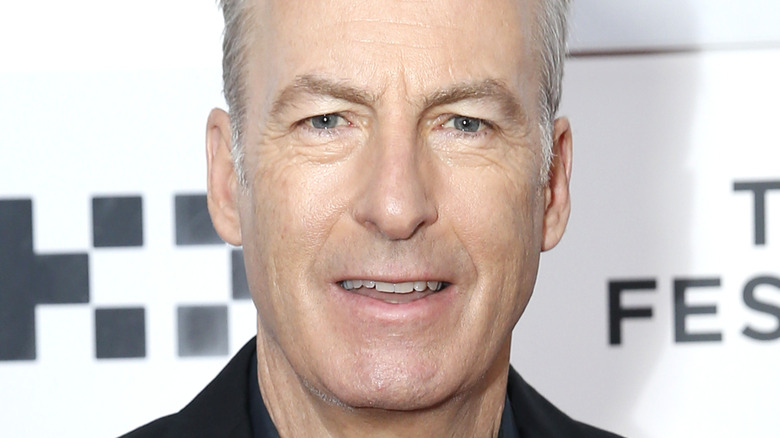 John Lamparski/Getty Images
"Better Call Saul" is an excellent show, as its impressive 98 percent Tomatometer rating on Rotten Tomatoes readily shows. In comparison to other near-perfect TV shows, it also holds a considerable trump card because it's a prequel of "Breaking Bad," another excellent show. While some might consider this a hindrance, "Better Call Saul" embraces its parent show, scatters Easter eggs and allusions throughout its run, and features several important "Breaking Bad" characters in prominent roles.
However, up to now, the show has been careful to avoid the most prominent "Breaking Bad" characters of them all. This is about to change when the show's final season returns with its second part, though. In an exclusive interview with Looper, star Bob Odenkirk said that "Better Call Saul's" ending is enough to send fans rewatching "Breaking Bad." This, of course, requires the return of Jesse Pinkman (Aaron Paul) and Walter White (Bryan Cranston). Now, Odenkirk has revealed a little more about the legendary pair's "Better Call Saul" visit ... and what he said has us even more excited for Walt and Jesse's return.
Odenkirk says Walt and Jesse will be around for more than just one scene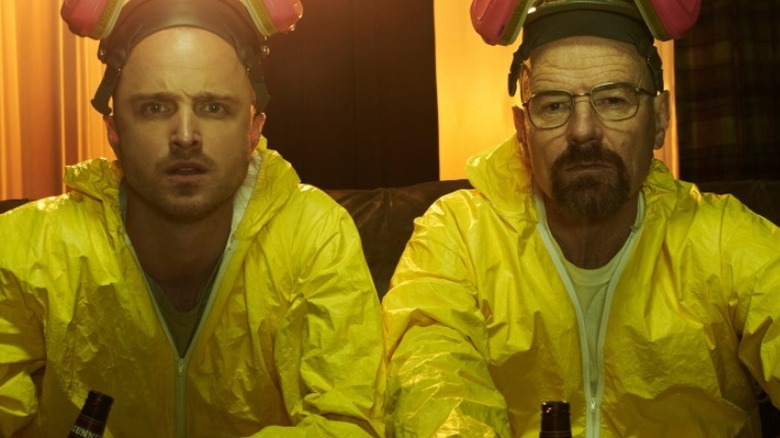 AMC
When "Breaking Bad" fans imagine a Walter White cameo, they might remember the character's brief flashback scene appearance in "El Camino." As Bob Odenkirk told Metro at the Tribeca Film Festival, however, "Better Call Saul" is planning to take a very different route. In fact, instead of just one scene — as many might have assumed — Mr. White and Mr. Pinkman will have a more prominent presence in the show's endgame. 
"It's not just one time," Odenkirk said when asked about his on-screen reunion with Cranston and Paul. "And it was great."
The "great" part probably goes without saying, but the fact that Odenkirk revealed there will be multiple scenes — or even episodes — featuring the central "Breaking Bad" duo takes the excitement to another level. Could it be that Walt and Jesse play a significant role in the final episodes of "Better Call Saul," much like "Breaking Bad" characters like Gus Fring (Giancarlo Esposito) and Mike Ehrmantraut (Jonathan Banks) have been consistent fixtures for much of the show's duration? Fans will have to wait until "Better Call Saul" Season 6 Part 2 starts airing in July 11 to find out.