What Happened To The The Twin Z Pillow After Shark Tank?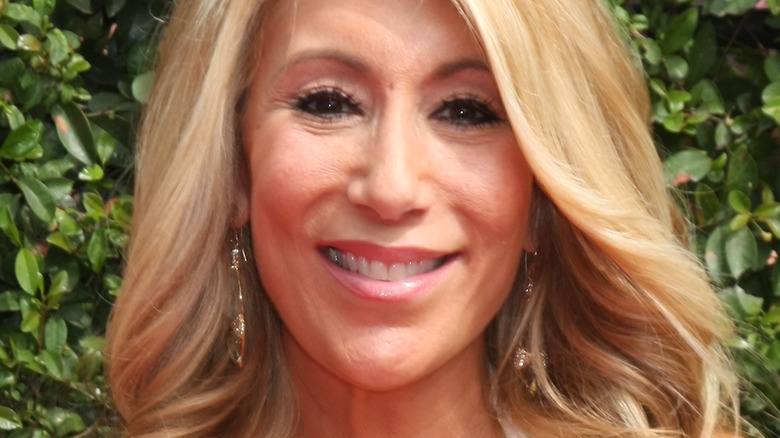 Kathy Hutchins/Shutterstock
In a reality competition series like, say, "The Amazing Race," contestants' end goal is simply to win, netting them a sizable cash prize. While "Shark Tank," meanwhile, falls under the same genre umbrella, success is dependent not just on its contestants' on-camera performance, but on how, exactly, they use any financial backing they may receive.
In what could be considered the best "Shark Tank" episode ever, two young men pitch the Sharks on Tipsy Elves, which is predicated predominately on the sales of crude Christmas sweaters. With the benefit of hindsight, their appearance is memorable not just for the backing they receive from Robert Herjavec, but viewers' knowledge of the major growth they experience in the wake of their "Shark Tank" success. Similarly, a business that sells hybrid bean bag chair beds called CordaRoy expanded after "Shark Tank," facilitated by sales through a number of major retailers. However, specialized workout gear company Titin folded after "Shark Tank" in spite of Daymond John investing in it.
In a "Shark Tank" Season 6 episode, Michelle and Jason Barsosky pitch the Sharks on their proprietary Twin Z Pillow, which Michelle explains she came up with after feeding her own baby twins and finding it difficult to support the two of them at once. The Twin Z Pillow, accordingly, is designed to facilitate that process. After fielding multiple offers, the Baroskys ultimately accept an investment from Lori Greiner. Here's how the company used that investment in the wake of its "Shark Tank" appearance.
The Twin Z Pillow spun off into a few additional products
While initially, the Twin Z Pillow may have primarily catered only to parents of infant twins, that niche seems to have proved fruitful enough to not just sustain the company but fuel considerable growth in the years since it competed on "Shark Tank." The company's official website explains how, on the back of the popularity of its Twin Z Pillow, it has now expanded to offer a nursing pillow designed for a single baby, as well as a pillow meant to ease the process of falling asleep, versions of which are available for both children and adults.
An article published by the Charlotte Business Journal shortly after The Twin Z Pillow appeared on "Shark Tank" chronicles the company's early success, noting that the Baroskys relocated their headquarters, and even began selling their pillow designed for a single baby not long after their "Shark Tank" episode first aired. The flagship pillow that serves as the company's namesake, meanwhile, still remains popular. A mom blog called Motherly, for example, shared a post about the Twin Z Pillow as recently as 2020.
The Twin Z Pillow, then, is a bona fide "Shark Tank" success story, spurring a bidding war between the Sharks, before ultimately leveraging a sizable investment from Lori Greiner into considerable growth that appears to continue to pay off to this day.