What Happened To CordaRoy's After Shark Tank?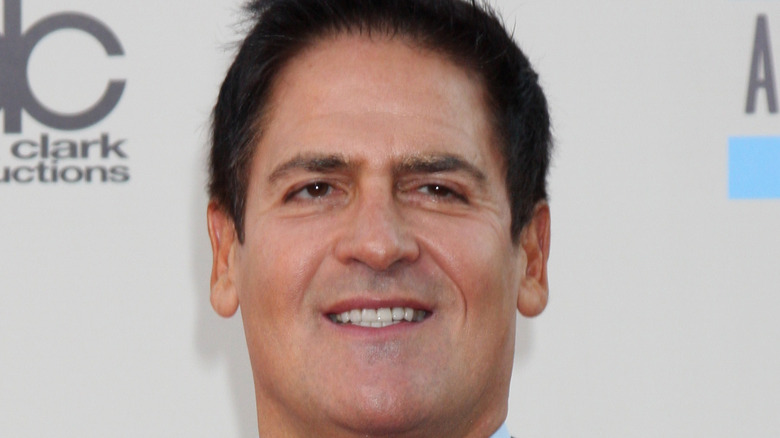 Kathy Hutchins/Shutterstock
"Shark Tank" claims to help small businesses level up and take the next step. However, since it's a reality show, it's always fair to wonder how much "Shark Tank" actually helps the businesses they claim to. Sure, a business deal with one of the Sharks and the resulting media exposure would help most small businesses, but that's no guarantee of overall financial success.
CordaRoys appeared on "Shark Tank" Season 4, which aired from September 2012 to May 2013. The business sells a unique product, a throwback-style beanbag chair with a twist: it also converts into a bed. CordaRoy was founded in 1998 by Byron Young and originally based in Gainesville, Florida. During his pitch, he claimed that sitting on a CordaRoy is like "sitting on a cloud," then demonstrated the two-in-one bed feature. He also highlighted his product's durable foam that will purportedly never go flat, as well as the double-stitched cover that offers lifetime durability
Lori Greiner was impressed enough with CordaRoy to offer Young $200,000 in exchange for 58% of his business (via Shark Tank Blog). Not one of the most expensive deals on "Shark Tank," but still a hefty chunk of change. 
So, how is CordaRoy doing now?
CordaRoy has steadily expanded, and it's thriving in 2022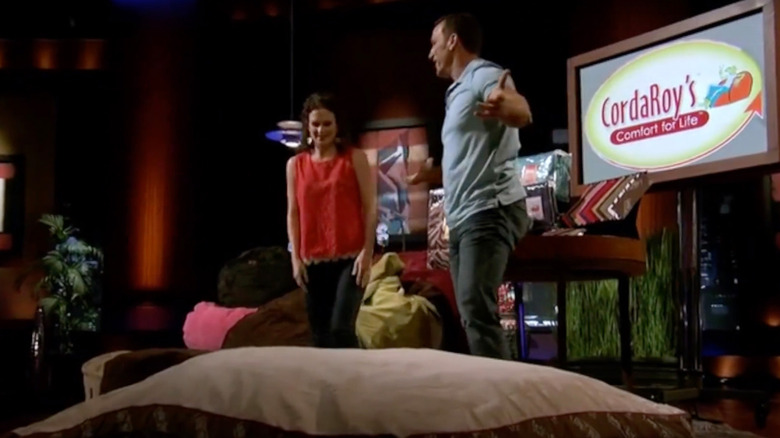 ABC/YouTube
Things got off to a rough start after Young's "Shark Tank" appearance aired. The site was flooded with about 1,000 times the normal traffic it receives, and the server was overwhelmed. Young spent two days getting CordaRoys.com back online, and since then business has been booming (via Shark Tank Blog).
Before "Shark Tank," CordaRoys generated about $1 million in total revenue (via Shark Tank Blog). "Shark Tank" had an immediate positive effect on the company's bottom line, as the company brought in $3 million in 2014 alone. The company hit $10 million in total lifetime sales in 2018, and currently it brings in about $5 million a year.
The "Shark Tank" appearance led to several new business opportunities. One catalyst for CordaRoys' growth was its many appearances on QVC, which Greiner facilitated. Young also made a deal with Costco to sell his products in its stores. In October 2018, CordaRoys upgraded to a 20,000 sq. ft. manufacturing facility to handle the increase in demand (via Shark Tank Blog).
Going on "Shark Tank" is no guarantee for success, but in CordaRoys' case it was a game changer.