The Sandman Character Fans Think Was Perfectly Cast
Neil Gaiman's classic comic book series "The Sandman" is one of the most beloved in the form, and after decades of waiting, an adaptation is finally coming to the screen. Netflix's "The Sandman" will give viewers new live-action versions of Morpheus (Tom Sturridge), Lucifer (Gwendoline Christie), The Corinthian (Boyd Holbrook), and the recently released first trailer for the show has fans buzzing about what to expect.
As is often the case, fans of the show's source material have plenty of opinions about the casting decisions of "The Sandman." And you can expect those opinions to grow in both number and intensity as we get closer to the show's first batch of ten episodes, scheduled to hit Netflix on August 5th, 2022.
Fans might quibble with the changes made to their favorite characters from the page to the screen, but advance response to some recently released casting news appears to show united approval for at least one of the show's cast of characters.
Fans seem to agree that Mark Hamill is an ideal Mervyn Pumpkinhead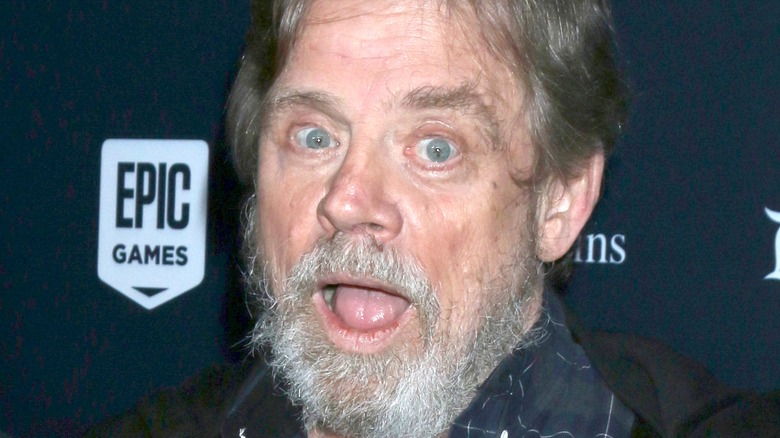 Kathy Hutchins/Shutterstock
You don't see (or hear) him in the teaser, but at the recent Netflix Geeked Week panel for "The Sandman" (via Bleeding Cool), it was revealed that Mervyn Pumpkinhead, wisecracking handyman in The Dreaming and sometimes sidekick to Morpheus, will be voiced by none other than Mark Hamill.
If you only know Hamill as Luke Skywalker, you've managed to miss an arguably even more iconic character he has to his name: The Joker, which he began voicing on the animated "Batman" series in the early 90s and continues to lend his voice to in various projects.
Underneath a Reddit post by DemiFiendRSA announcing the news, the "Sandman" fan base seems universally pleased by the possibilities of Hamill in the role. "I gasped when I heard that, this is gonna be so fun having Mark as Merv," gushed one commenter. Another commenter added: "Sounds like a perfect fit! I can't wait for this to be released already."
The quote tweets on Netflix's tweet announcing Hamill's casting seem similarly positive. One by Twitter user blurayangel even proclaims Hamill to be "the voice acting GOAT" — a claim that will hopefully become even harder to dispute once we get to hear his take on Pumpkinhead.
Of course, fans aren't the only ones enthusiastic about the prospect of Hamill in the voice of ol' Merv. In video from the Geeked Week panel, you can see showrunner Allan Heinberg say the "Sandman" creative team was "thrilled" to have Hamill onboard, a sentiment that seems mirrored by the rest of the cast and crew.