Criminal Record: Everything We Know So Far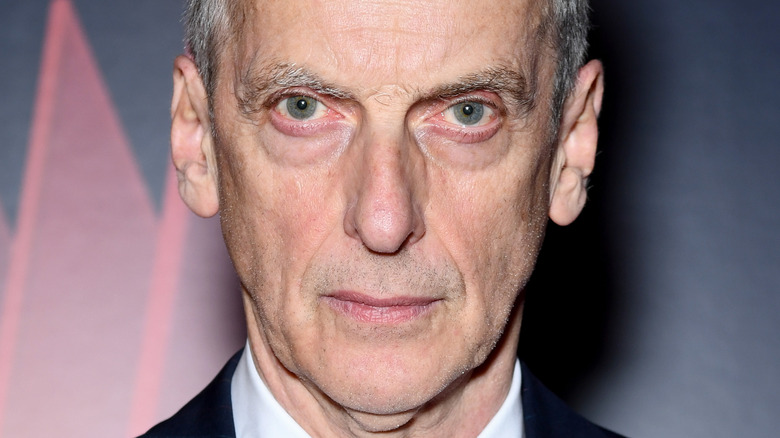 Gareth Cattermole/Getty Images
Apple TV+ has been on to some winners recently. Sure, the heartwarming soccer comedy series "Ted Lasso" might be coming to a close after its upcoming third season. Still, with the 2022 best picture Oscar winner "CODA" under its belt, and an array of great Apple TV+ shows at its disposal, it seems that the streaming network's sailing is currently quite smooth — and there are more good things on the way.
Fans of gritty British police drama have now received great news in the shape of "Criminal Record," a new eight-part crime thriller that's on its way to Apple TV+. With an intriguing premise and a cast that involves some true British greats, the series seems destined to be a worthy addition in the streamer's ever-growing roster. The show's directed by Jim Loach, and while Apple TV+ is yet to announce when it will premiere, there's already plenty of interesting information about the project. Here's what we know about "Criminal Record" so far. 
Peter Capaldi and Cush Jumbo star as two detectives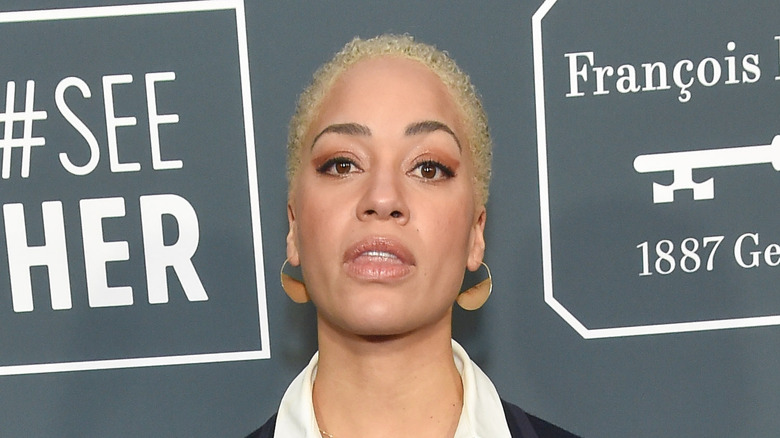 DFree/Shutterstock
The Apple TV+ press release describes the show as a "powerful, character-driven thriller," and the two leads are certainly suitable choices to play powerful characters. "Doctor Who" and "The Suicide Squad" star Peter Capaldi plays Detective Chief Inspector Daniel Hegarty, an older cop with plenty of sway and a reputation to uphold. Cush Jumbo of "The Good Wife" and "The Good Fight" fame stars opposite Capaldi as Detective Sergeant June Lenker, a young up-and-comer. Both stars are also among the executive producers, along with Elaine Collins and "Criminal Record" creator Paul Rutman — both of whom, incidentally, have worked with Jumbo on the ITV crime drama "Vera."
These two powerhouse actors are the only officially announced ones at the moment, and from the looks of it, their characters will also be the ones "Criminal Record" intends to focus on. While it's still unclear whether the series will pit the two detectives against each other or pair them, both Capaldi and Jumbo are esteemed stage and screen actors who'll no doubt play well off each other.
Jumbo has teased other big names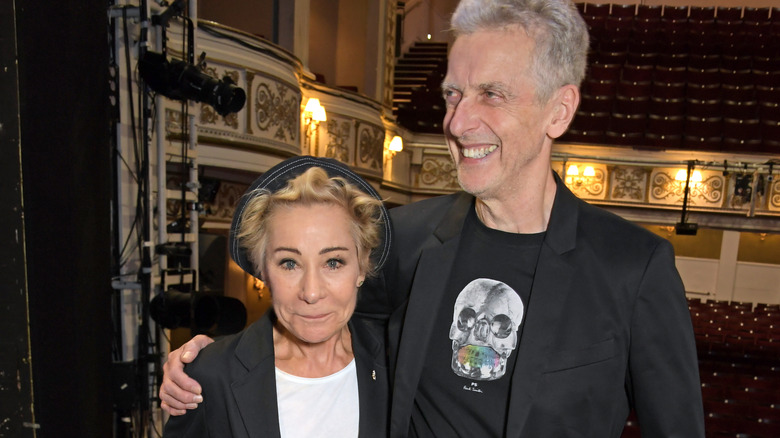 David M. Benett/Getty Images
While Capaldi and Jumbo are the only actors who have been officially announced for the project, the latter provided some insight on the show's likely cast on a June 20, 2022 Instagram post, which also confirmed that they've started filming. 
"Started shooting today! So proud to be bringing this epic London story to @appletvplus," the text read, accompanied by a number of emojis and a screenshot of a news article about "Criminal Record." Interestingly, she also included a number of hashtags, which implied that she and Capaldi will be joined by some pretty heavyweight British acting talent. 
Jumbo's hashtags name "Harry Potter and the Philosopher's Stone" star and four-time Tony Award nominee Zoë Wanamaker, BAFTA Award-winning actor Cathy Tyson, and Stephen Campbell Moore of "The History Boys" and "Downton Abbey" movie fame. This implies pretty heavily that the trio will appear in the show in notable enough roles to namedrop. 
Wanamaker, in particular, is a fascinating name, because she and Capaldi have acting history together. In 2021, they starred as a couple in "Constellations," a critically acclaimed (per The Guardian) play in London's West End. Knowing this, it seems reasonable to assume that her "Criminal Record" role might be closely connected to Capaldi's DCI Hegarty.  
The show will explore an old murder case and contemporary issues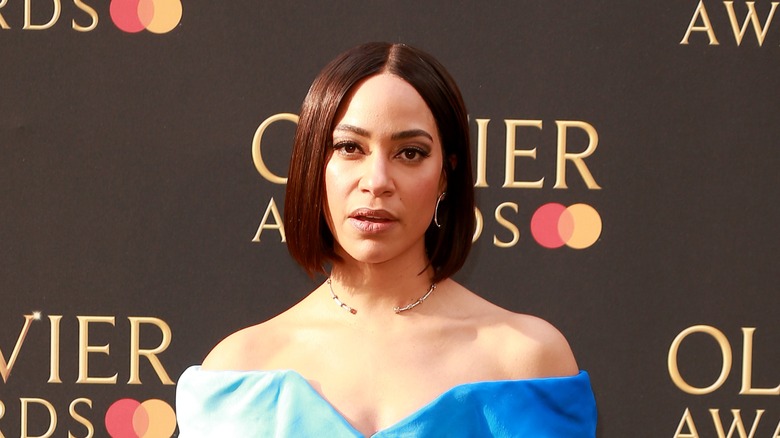 Cubankite/Shutterstock
Since Apple TV+ just recently announced "Criminal Record," the finer details of the thriller series' plot are still quite understandably kept under wraps. However, the press release makes clear that this isn't going to be the kind of show where two London detectives amicably team up to solve crimes together. On the contrary, it appears that Capaldi's DCI Hegarty and Jumbo's DS Lenker will be adversaries. 
"An anonymous phone call draws two brilliant detectives into a confrontation over an old murder case – one a young woman in the early stages of her career, the other a well-connected man determined to protect his legacy," the channel's statement read. "The series touches on issues of race, institutional failure, and the quest to find common ground in a polarized Britain."
This premise seems to hint that a famous murder case the police supposedly solved might not be quite as clear-cut as they thought. Lenker's insistence to find out what actually happened might threaten to tear down the old guard's facades — including Hegarty's, who may very well have been involved in the original investigation in some fashion. We're still a long way from finding out whether things'll be quite that clear-cut, but the show's central concept certainly seeems intriguing. Add in a bunch of real social themes and a stellar cast, and Apple TV+ might just be on to another winner.