Fans Noticed An Intriguing Connection Between Ms. Marvel And Doctor Strange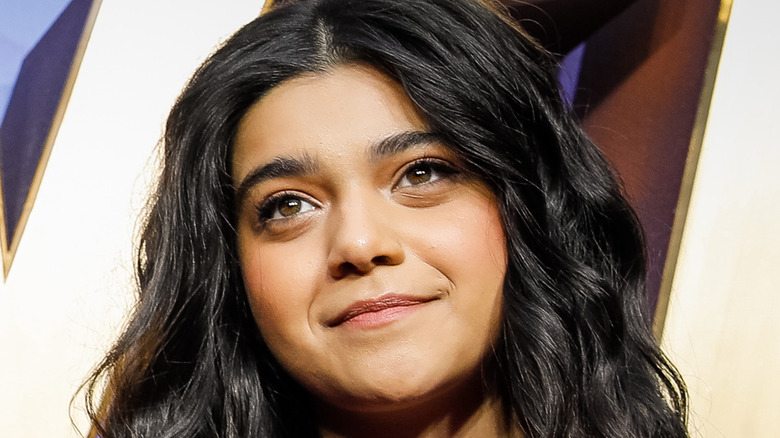 Tristan Fewings/Getty Images
The Marvel Cinematic Universe is all about connections. If you want to find connective tissue between any given part of this ever-expanding mosaic and another, there is no shortage of such threads for you to enjoy. There are narrative connections, thematic connections, shared references to the even more expansive comic book source material or previous screen adaptations, and plenty of post-credits scenes and Easter eggs to keep you hunting for more.
The Disney+ MCU streaming series "Ms. Marvel" has no shortage of those kinds of connections. Fans spotted a Damage Control agent seen in "Spider-Man: No Way Home" before the show was even out, and its titular young superhero (Iman Vellani) idolizes the Avengers, especially Captain Marvel.
In that vein, it's no surprise that fans have uncovered an amusing connection between "Ms. Marvel" and the MCU incarnation of Doctor Strange. The connection isn't a typical Marvel Easter egg, but a bit of casting synchronicity that doesn't have any narrative significance. Still, it's a pretty cool little rhyme in the endless epic poem known as the MCU.
Kamala Khan's father might sound familiar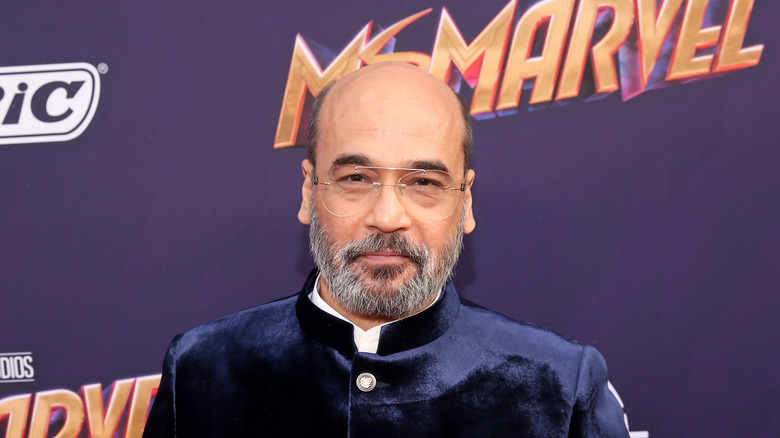 Jesse Grant/Getty Images
Actor Mohan Kapur plays Yusuf Khan, the father of Kamala Khan (Iman Vellani), on "Ms. Marvel." But as a post from a fan on Reddit points out, this is not the actor's first entry in the Marvel Cinematic Universe — Kapur is the official Hindi-language voice of Doctor Strange (via "The Sarah O'Connell Show"). In fact, Indian fans of the MCU are so used to Kapur that they immediately noticed when another actor was called in to dub the character in a trailer for "Spider-Man: No Way Home" because Kapur was abroad working on another movie and therefore unavailable.
Kapur claims that his casting in "Ms. Marvel" was unrelated to his previous work with the studio, but we have to wonder if it influenced the decision to have another actor voice Doctor Strange in Hindi-language dubs of MCU projects moving forward. Kapur announced on Instagram that he will not be the actor voicing the former Sorcerer Supreme in "Doctor Strange in the Multiverse of Madness."
Interestingly, a similar situation exists on "Hawkeye," which features Piotr Adamczyk, the Polish-language voice of Ant-Man.