The Military Detail On Chicago Med That Has Fans Rolling Their Eyes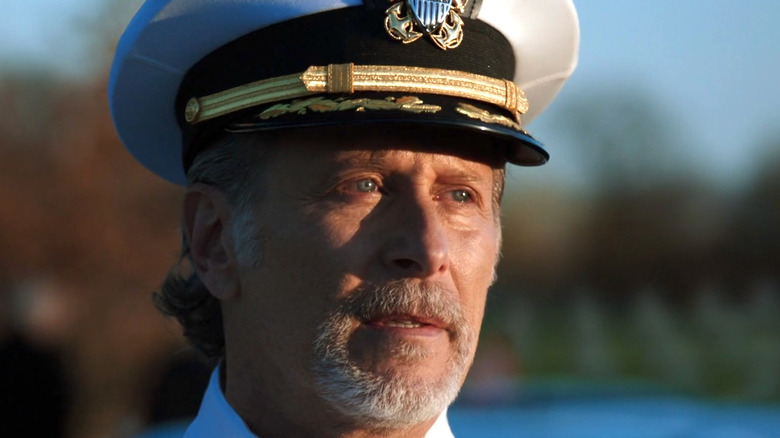 NBC
During its seven seasons on NBC, producer Dick Wolf's hit medical drama "Chicago Med" has woven more than a few military subplots into its various storylines. As fans know very well by now, the show's Dr. Ethan Choi (Brian Tee) is featured in a number of these narratives due to his character's backstory. Over the years, fans have learned that he followed in his father's footsteps by enlisting in the Navy as a medic. During this period of his life, Dr. Choi served in Iraq, as well as aboard the aircraft carrier USS Carl Vinson, before joining the team at Gaffney Chicago Medical Center.
In the Season 1 episode "Fallback," for instance, Choi's military past enters into the narrative when he's called on to treat a soldier who may have developed diabetes. As a former Navy man himself, the good doctor knows that this diagnosis could spell the end of the soldier's military career as far as returning to active duty. Yet another military aspect of Choi's career in the hospital's Emergency Department stems from the fact that Dr. Dean Archer (Steven Weber) was Choi's superior officer when both of them were in uniform. Their shared past creates a unique dynamic in their new workplace and occasionally causes friction between them. 
Despite the careful attention the writers of "Chicago Med" have paid to build Dr. Choi's backstory, there's a glaring, bogus military detail in a Season 7 storyline that has some fans giving the show a serious side-eye.
A photo of Dr. Choi in his Navy uniform has fans scoffing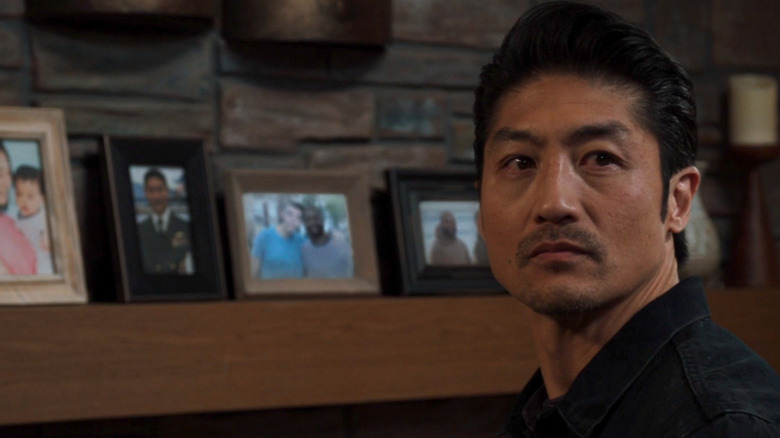 NBC
In the penultimate episode of "Chicago Med" Season 7, "Lying Doesn't Protect You From the Truth," Dr. Ethan Choi pays a visit to the home of the man who was secretly his late father's lover during their time in the service. Spotting a photo of himself in uniform on the fireplace mantle, Choi remarks, "My first day in the Navy." In the photo, Choi's chest is clearly adorned with a number of service medals, which is odd since he hasn't yet had a chance to earn them because, well, the photo was taken on his first day.
Commenting on the scene in a discussion on the r/ChicagoMed subreddit, Redditor u/KathJaneway singles out series producer Dick Wolf for the inattention to military specifics. They wrote, "No offense to Dick Wolf, but he has NEVER gotten military uniforms right." KathJaneway goes on to say the gaffes also extend beyond Wolf's "One Chicago" franchise to affect other series he's produced, concluding, "I understand Hollywood can't do it exactly (there are too many of us vets who notice) but come on! Don't be so blatent [sic] about it." 
Reddit poster u/Dear-Awareness-8622 also caught the scene's sartorial faux pas, saying, "I never had that many medals on my first day." Elsewhere, u/StillNectarine7493 expressed relief at seeing other viewers express their same feelings about this moment, writing, "Came here looking for this post! Knew it wasn't just me thinking this. Wow, that's awful photoshop. My child can do a better job."
So, while "Chicago Med" may generally nail the real-world details of its fictional characters' lives, this is one time it missed the target where basic military authenticity is concerned.