The Ending Of Chicago Med Season 7 Explained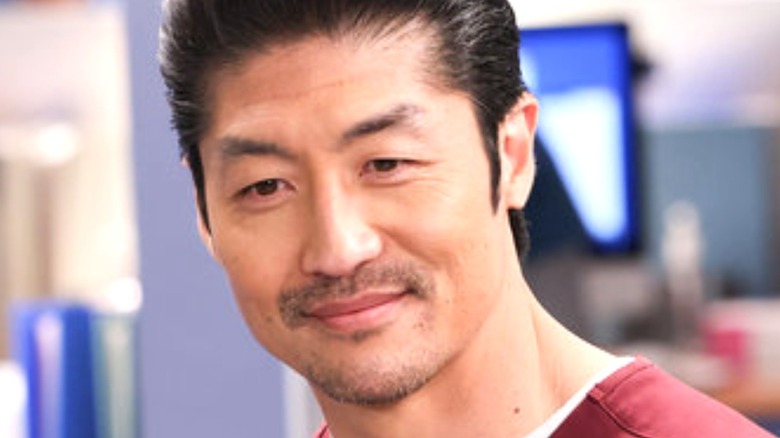 George Burns Jr/NBC
Contains spoilers for "Chicago Med" Season 7 Episode 22, "And Now We Come to the End"
When the healthcare-themed part of the "One Chicago" franchise wrapped up its season finale, "Chicago Med" viewers were no doubt as busy unpacking the Season 7 finale's cliffhangers and impactful moments as the show's writers were coming up with eight-word episode titles for the show's impeding Season 8, which arrives on September 21, 2022. "And Now We Come to the End" is an aptly named finale in the sense that it closes the season. However, it seems that the episode opens more doors than it closes ... and that some of those doors might have been better left unopened. 
As tends to be the case with "One Chicago" shows, the season finale juggles multiple plotlines. The episode quite literally brings new life in the show, as Dr. Goodwin (S. Epatha Merkerson) becomes a grandmother in a rather surprising restaurant setting. It also features a moving ceremony subplot that involves Dr. Choi (Brian Tee) and Dr. Archer (Steven Weber), a nice plotline between Dr. Asher (Jessy Scram) and Dr. Halstead (Nick Gehlfuss) — who get to air out their difficult personal history when they have to deal with a morally complex organ donor case involving a couple that balances on the verge of breakup — and much more. 
All of this is plenty dramatic, but also more or less par for the course for the rollercoaster nature of "Chicago Med." Certain other moments in the action-packed episode, however, may need some more elaborating. Let's take a look at the ending of "Chicago Med" Season 7.
The finale honors a time-honored One Chicago tradition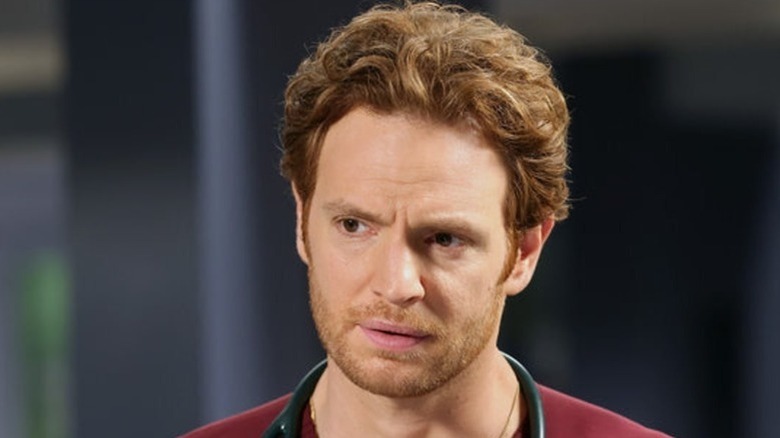 NBC
If it's a "Chicago" show, you just know that the ending is going to feature fireworks that'll endanger a least one of the characters. "Chicago Med" Season 7 finale is no exception, and the season ends with Halstead and Dr. Dylan Scott (Guy Lockard) stuck in a burning building, with seemingly no escape.  
As longtime viewers no doubt know, this isn't necessarily the kind of situation where the characters just escape easily when the next season begins. Killing off characters in the season finale is actually something of a time-honored franchise tradition, which is why "Chicago Fire" actor Joe Minoso says the finale always worries "One Chicago" stars. 
Of course, it's worth noting that neither Halstead nor Scott actually meets their fate in the episode, so at least they live to doctor for another episode. Then again, characters like "Chicago Fire's" Otis (Yuriy Sardarov) have been known to face lethal dangers in a season finale, only to perish in the premiere of the following season — so perhaps fans should be slightly worried, after all.
The Blake and Marcel plotline sets up a touchy situation
The ending of "Chicago Med" Season 7 is not a happy one for Dr. Pamela Blake (Sarah Rafferty) and Dr. Crockett Marcel (Dominic Rains), who have been dealing with a very soap opera-tinted love triangle situation, due to Marcel's previous involvement with Blake's daughter Avery Quinn (Johanna Braddy). Things go from bad to worse when Blake's health woes require surgery, and Avery isn't overjoyed to find out that her mother has entrusted Marcel with the power of attorney during the procedure instead of her. 
Things, of course, go wrong, which necessitates a tough call from Marcel — which, in turn, seems to worsen Blake's condition further. A surgeon with very little sense of touch is in a difficult bind, and despite the fact that the trio had nearly managed to defuse their situation before the events of this episode unfold, it's clear that you can expect plenty of drama on this particular front come "Chicago Med" Season 8. Given the action-filled setting of the episode's other major cliffhanger, it's nice that the ending of "Chicago Med" Season 7 also sticks to its hospital drama guns by including a major medical plot thread that'll almost certainly carry over to future episodes. 
The ending teases a potential future crossover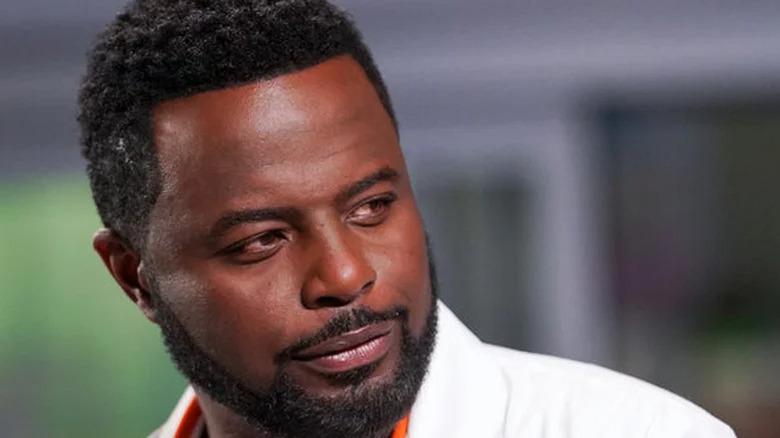 George Burns Jr./NBC
Apart from the rather obvious hint that the good people of Firehouse 51 may very well turn up to deal with Halstead and Scott's building fire predicament in the beginning of "Chicago Med" Season 8, the ending of Season 7 also seems to set up a future crossover plotline with "Chicago P.D." After all, the very reason Scott is in Halstead's suspiciously flaming apartment building in the first place is because Scott's patient, an undercover cop called Jo (Riley Voelkel), has had her cover blown. This means there are dangerous criminals after her ... and, possibly, a crooked cop in her department. 
All of this seems custom made for a future crossover episode with "Chicago P.D.," especially since Hank Voight's (Jason Beghe) Intelligence Unit knows a thing or two about compromised law enforcement officers. Presumably, Detective Jay Halstead (Jesse Lee Soffer) will also be interested to find out exactly how his big brother's life has ended up in danger. Though it remains to be seen whether the "Chicago P.D." crew really gets involved, it's virtually guaranteed that at least one police officer will feature heavily in the immediate future of "Chicago Med" — Scott's father Lieutenant Reggie Scott (Curtiss Cook), the intended recipient of Jo's evidence. Since the character, much like his son, is a relatively recent arrival in the "One Chicago" universe, it's anyone's guess how this will play out.