Will Chicago Med Actually Lose Sarah Rafferty?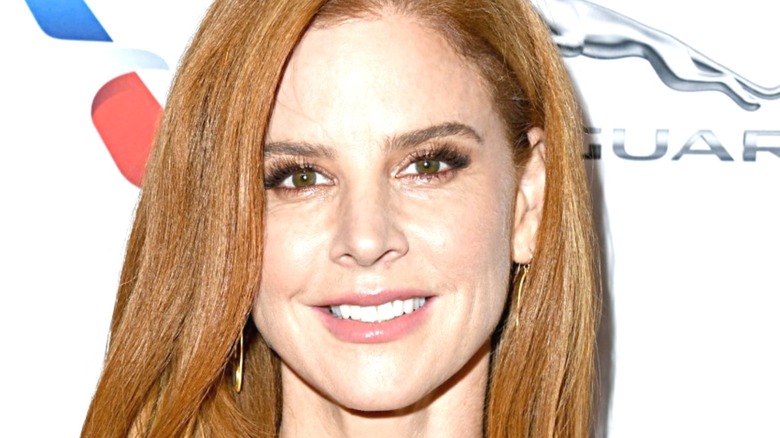 Jon Kopaloff/Getty
Back in October 2021, "Suits" alum Sarah Rafferty made her first appearance on the NBC medical drama "Chicago Med" on the Season 7 episode "Change Is a Tough Pill to Swallow." She plays renowned transplant surgeon Dr. Pamela Blake, who makes a big splash when she clashes with longtime cast member Dr. Crockett Marcel (Dominic Rains). Eventually, the two fall in love. But now, fans are raising concerns on the topic of whether or not Dr. Blake will have a long-term presence in the "Chicago Med" world (via FanSided).
To be fair, there are plenty of reasons to be asking such questions right now. For one, we already know that "Chicago Med" is coming back for Season 8 in fall 2022. However, details and specifics are scarce, even when it comes to returning cast members. The "One Chicago" show left Rafferty's character in quite a predicament at the end of "And Now We Come to the End." As we explained, at the end of Season 7, Dr. Blake develops a hand tremor that requires surgical intervention. But, when she gives her power of attorney to surgeon boyfriend Crockett, he goes against her and her daughter's wishes and makes the safe choice that would keep her alive instead of the more dangerous medical decision with the best chance of saving her ability to perform surgery. Now that she's suffering medical complications which could end her career, how much longer will her character stick around?
If Rafferty stays, she'll be pulling double duty with a Netflix gig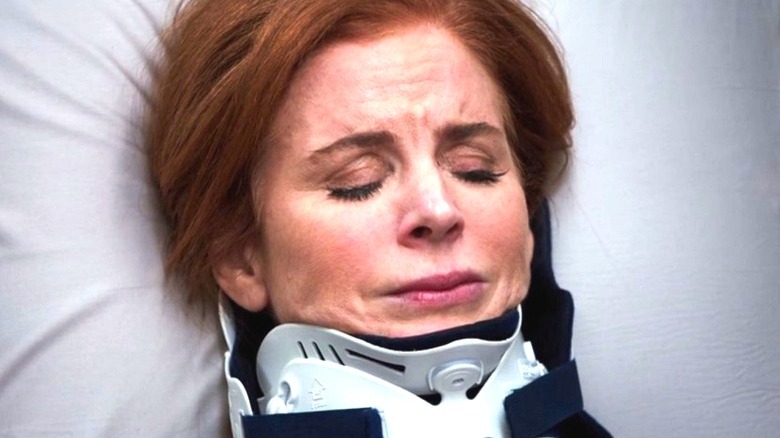 NBC
A quick glance at Sarah Rafferty's Instagram account suggests that the actor may be preparing to move on to greener pastures — specifically, with Netflix. Deadline announced back in late April that Rafferty would be playing the mom on their upcoming series "My Life With the Walter Boys," and it appears as though the actor is already in Canada for filming (via Instagram). When you add that to her previous posts about saying goodbye to her castmates and the city of Chicago, chances are slim that the actor will be sticking around for more "Chicago Med" drama.
However, that's not to say that the transplant surgeon (or the actor who plays her) will never appear on the "One Chicago" show again. If the writers on the show do decide to milk her storyline the same way, for example, "Grey's Anatomy" did with Dr. Derek Shepherd in Season 9, and if they're willing to work around Rafferty's new Netflix schedule, she could be on both shows at once. Actors starring in more than one show at once isn't unheard of, after all (see: Christopher Meloni pulling double-duty on HBO's "Oz" and "Law & Order: SVU" or Zosia Mamet appearing on "Mad Men" and "Girls"). And even when beloved actors depart from "One Chicago" shows — as Jesse Spencer recently did for "Chicago Fire" — that hardly means they're gone forever. But until we know more about whose contracts are being renewed for Season 8 of "Chicago Med," we can only wait with bated breath.