The Moment Patrick Fabian Knew Howard Was Going To Die On Better Call Saul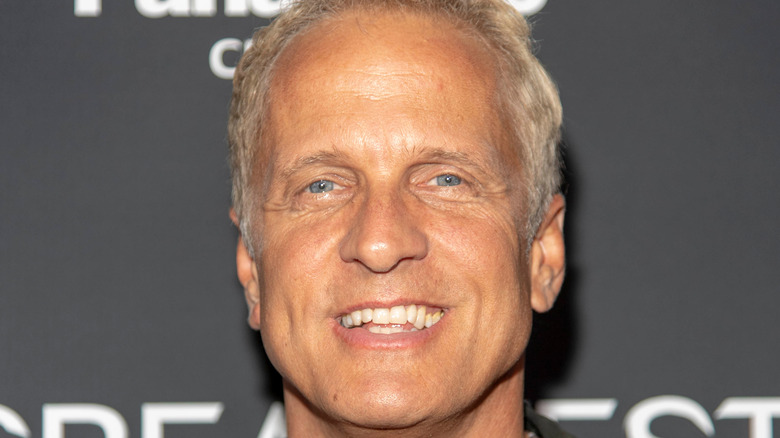 Eugene Powers/Shutterstock
"Better Call Saul" is having one heck of a year. As the AMC legal drama airs its final season, it has been both a ratings juggernaut and a critical darling. Even as the "Breaking Bad" spin-off says goodbye, though, it's going out on something of a high note.  
From "Breaking Bad" alums Vince Gilligan and Peter Gould, "Better Call Saul" follows the trials and tribulations of Jimmy McGill/Saul Goodman (Bob Odenkirk) as he descends into increasingly murky moral waters while coming into conflict with his fellow lawyers and members of the criminal underworld of Albuquerque, New Mexico. 
As the show is wrapping, we've already seen a few shocking character deaths, including those of Ignacio "Nacho" Varga (Michael Mando) and Howard Hamlin (Patrick Fabian). While both characters have been around since the first season of the show, that didn't stop either one from being killed off in a shocking manner. Even though Fabian was obviously party to his character's demise before viewers were, he hadn't known for much longer than the audience had.
Patrick Fabian knew just before the final season
Patrick Fabian found out about Howard Hamlin's death prior to the start of the 6th season of "Better Call Saul," according to Variety. "They called me before the season even began and told me I could probably make my vacation plans earlier than usual this season," said Fabian. "They said, 'Look, we found a hinge that swings the rest of the season open.'"
It's easy to see what Vince Gilligan and Peter Gould meant by that. Though Jimmy McGill and Kim Wexler (Rhea Seehorn) spend much of the season plotting against Howard and even ruining his reputation, the moment when he is unceremoniously murdered for simply being in the wrong place at the wrong time forces Jimmy and Kim to face the consequences of their actions.
It's a deeply shocking moment, and in that regard at least, Fabian was still somewhat surprised to find out how his character went out. "They didn't tell me the details of how it was going to happen, and I was glad for that," he said. "I've never known what was going on three scripts ahead, and as an actor, I absolutely preferred that because you can only play what's in front of you."
Fabian seems to suggest that his acting benefits from living in his character's moment and being largely oblivious to his fate. It's a simple sentiment to understand as it's much easier to pretend you don't know what's coming when you genuinely don't. "Even though I was told it was coming, it's still a surprise to read it on the page, and it was equally as surprising to film it," Fabian concluded.