Bob Odenkirk Reveals The Moment Better Call Saul Broke Off From Breaking Bad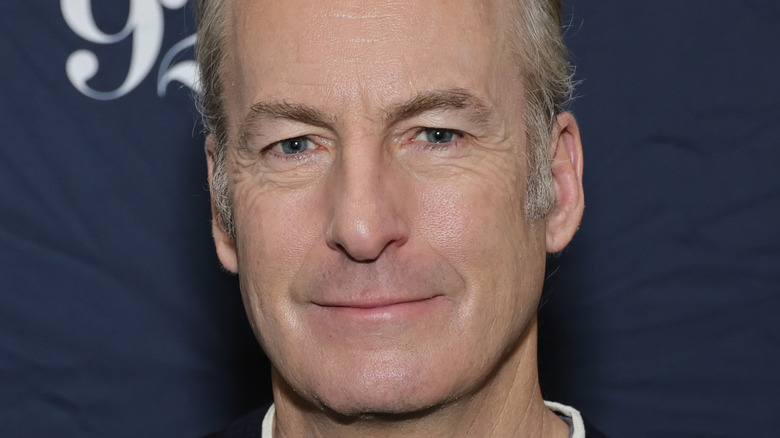 Theo Wargo/Getty Images
"Better Call Saul" has aired its final season over the course of 2022, and it's been one heck of a ride. With smart writing and deliberate pacing that have put characters on various collision courses with one another, the "Breaking Bad" spin-off has shocked audiences by killing off two central characters in Season 6 alone.
Following Lawyer Jimmy McGill (aka Saul Goodman) (Bob Odenkirk), "Better Call Saul" is a prequel to "Breaking Bad" that shows Jimmy's slow descent into the criminal underworld of Albuquerque, New Mexico, and explores what drives him to gradually embrace the alter-ego of his "criminal" layer. Because the show features a mix of new and returning characters, some cast members' stories are already written in stone, while other characters' futures remain wide open. Indeed, many forums related to the future of the series include vast amounts of speculation about the power of Rhea Seehorn's Kim Wexler. 
In 2020, the cast of "Better Call Saul" spoke to TV Guide regarding the final season, their own emotions concerning their characters' journeys, and their thoughts on saying goodbye to the show. Bob Odenkirk, in particular, had some opinions on when he thought the spin-off series came into its own.
Bob Odenkirk believes Chuck's death changed things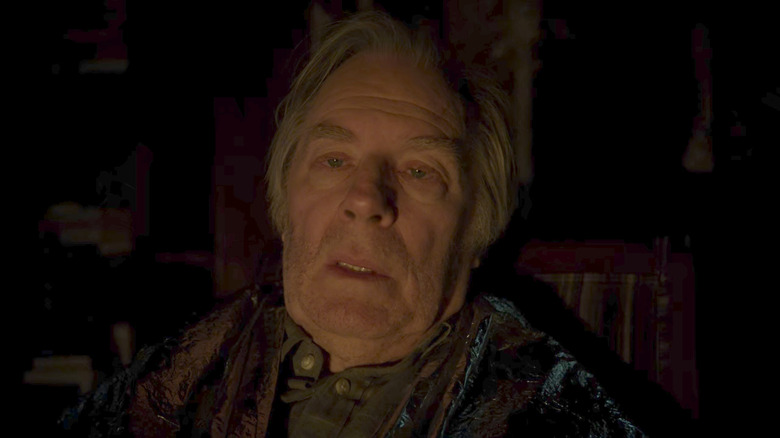 AMC
"Probably around when Chuck dies, is sort of an undeniably well-constructed universe," Bob Odenkirk told TV Guide. "The fact is, losing such an important character means that that world has its own cosmology that's closed off, separate from 'Breaking Bad' at that point."
Of course, longtime viewers will remember that Chuck McGill (Michael McKean) dies in "Better Call Saul" Season 3, Episode 10 ("Lantern"). At the end of the shocking hour, Chuck deliberately sets his own house on fire, allowing the blaze to engulf himself and everything around him. While Jimmy is accustomed to escaping the consequences of his actions, Chuck's death is something that changes the character forever.
"He's haunted by Chuck, and when he sees Howard, he sees Chuck looking at him from beyond the grave," Odenkirk continued, explaining the animosity Jimmy still has for Howard Hamlin (Patrick Fabian). Interestingly, McKean had his own feelings about the ripples caused by Chuck's death. "I had kind of suspected that this would go off the rails a bit, that there would be something that would snap back on Jimmy," McKean said. "And make him into the Saul Goodman we all know and love."
Though Chuck's death is certainly a pivotal point for AMC's legal drama, the final season of the series has also seen several more impactful scenes as "Better Call Saul" approaches the timeline of "Breaking Bad." Notably, the line between the two series will be at its most blurred when Walter White (Bryan Cranston) and Jesse Pinkman (Aaron Paul) arrive in the latter half of Season 6 (via Variety). As we proceed toward the moment when the scummy lawyer first meets the dynamic duo, Jimmy McGill's future as Saul Goodman will surely begin to become even clearer.