Luc Besson Denies He Is Working On Lucy 2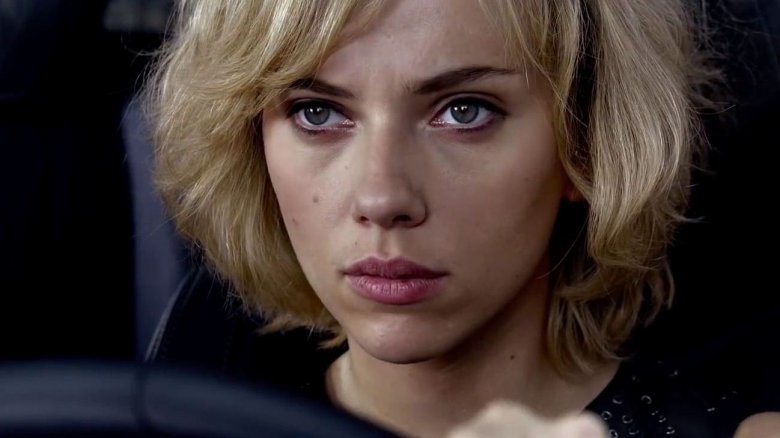 Contradicting reports from earlier this week, director Luc Besson has come out with a statement saying that he is not in the process of developing a sequel to his 2014 Scarlett Johannson-starring action-thriller Lucy.
The reports originated from an article in Variety, which cited Marc Shmuger, the CEO of Besson's production company EuropaCorp, in a report that the company was actively developing a sequel to the sleeper hit. According to Shmuger, Besson had already written a script for the sequel.
Originally, it was reported that Besson was working on an unrelated film to follow up his work on Valerian: The City of a Thousand Planets, with the Lucy sequel to come at some undetermined point in the future.
The director has denied that in a post to his Instagram page, written in French, which you can see in full below. 
In it, the director says that he is not, and has never been working on a Lucy sequel, calling the reports of development false and expressing disappointment with entertainment media for so-called irresponsible reporting. 
Considering the news was originally sourced from Shmuger saying that EuropaCorp was actively developing the project, one could speculate that there are plans for a sequel that don't involve Besson. But considering Shmuger cited Besson as having written a script, this seems unlikely. Whether he did write a script or not, with Besson so actively denouncing reports of the movie now, it's fair to assume the project isn't going to happen—at least not anytime soon.
Besson has already begun casting for his next feature, Anna, a female-led action-thriller based on an original idea. It will star, among others, Helen Mirren, Luke Evans, Cillian Murphy, and unknown actress Sasha Luss in the lead role of Anna.
Cher(e)s journalistes. Vous faites un métier formidable ,noble et utile.Vous enquêtez ,croisez les informations,puis vous les recoupez afin que la vérité,dont vous êtes le porte- parole,puisse être entendu. Quel honneur pour vous d'informer, de prévenir ,de guider,de décrypter même... Mais ça c'était AVANT. Avant Internet et votre course effrénée et idiote au scoop. Peu importe que l'info soit juste ou erroné du moment qu'on est les premiers à dire n'importe quoi. Au diable les vérifications l'éthique ou la morale. Reprenons un article étranger et contentons nous de le traduire,sans perspective,sans discernement. Quand avez vous perdu cette foi? Quand avez vous laissé tomber? Nous on fait peut être des films qui ne vous plaisent pas mais on s'applique,souvent pendant des années,pour servir notre amour et notre foi. S'il vous plaît,essayez de retrouver votre dignité,votre noblesse,votre courage. On aurait tellement besoin de vous dans cette période si difficile. Reprenez de la hauteur. Respectez vous. Pour info: non je ne prépare pas Lucy 2. Ni hier,ni demain. Pourtant cette fake News a fait le tour du monde grace à vous.... Vous me direz:" c'est pas bien grave".c'est vrai,vous avez raison...mais c'est"faux" et normalement ce mot ne devrait pas faire parti de votre vocabulaire,car si on ne peux plus vous croire,comment fait on pour tenir une démocratie ? Notre liberté dépend de votre intégrité. #news #journalisme#droit #democratie #film #cinema

A post shared by Luc (@lucbesson) on Oct 5, 2017 at 12:56pm PDT