The Boys Season 3 Episode 5 Scene That Broke Fans' Hearts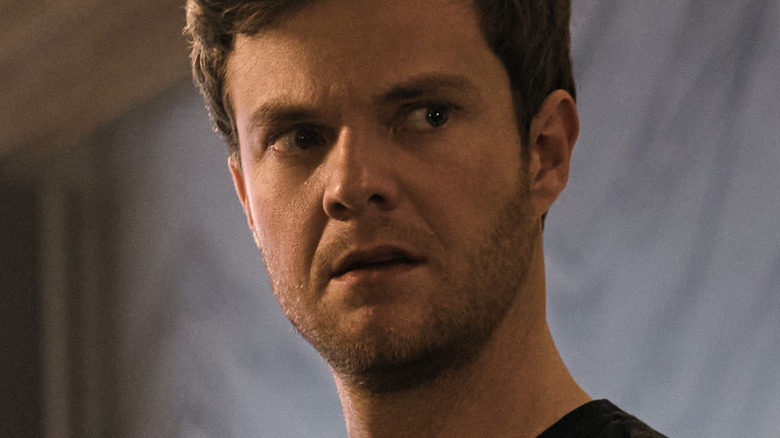 Amazon Studios
Contains spoilers for "The Boys" Season 3, Episode 5
At the start of Season 3, Episode 5 of "The Boys," Homelander (Antony Starr) has just attained a new leadership position at Vought International, which is a mega-corporation responsible for managing famous superheroes. While Homelander clearly seems to relish his newfound corporate power, by the end of Episode 5, he appears to be struggling with some of the finer points of running a big business. Characteristically, he supplants his lack of business acumen with a commitment to enforcing his frequently rash impulses.
Meanwhile, Queen Maeve (Dominique McElligott) and Billy Butcher (Karl Urban), whose pairing "The Boys" fans loved when Season 3 premiered, consummate a mutual attraction with a one night stand. Homelander, however, finds out about Maeve's alliance with Butcher — his enemy — and attacks her with the help of Black Noir (Nathan Mitchell). Maeve isn't confirmed to be dead, so for now at least, she may well just be imprisoned by Homelander. Nevertheless, she's missing in action in enemy territory.
This all culminates in a moment that a number of fans of "The Boys" found particularly heartbreaking, in which the hero that perhaps needs Maeve the most is not only now without a close ally, but entirely unaware of her whereabouts.
Fans feel bad for Starlight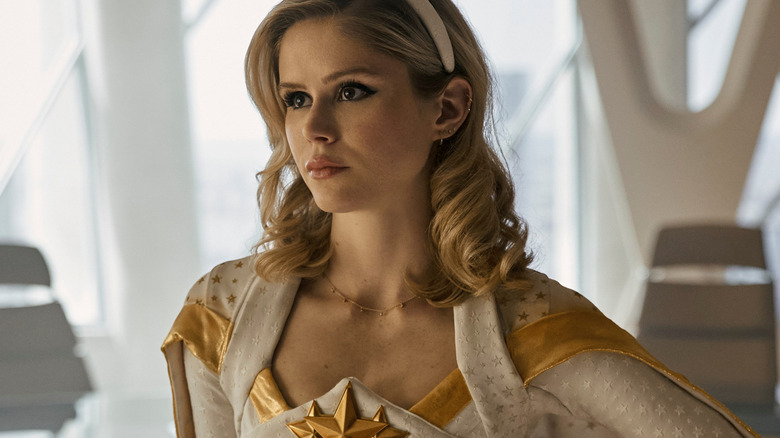 Amazon Studios
Starlight (Erin Moriarty) is not a particularly popular member of The Seven, which is Vought International's flagship superhero team. Queen Maeve, however, takes something of a liking to her and specifically helps her navigate Vought's outright corruption. In "The Boys" Season 3, Episode 5, Starlight notes Maeve's absence and asks Vought CEO Ashley Barrett (Colby Minifie) where she might be. Ashley lies and claims that Maeve is at a wellness retreat.
In a discussion thread about the episode on Reddit, user babalon124 highlighted how when Starlight questions Ashley, it's with tears building in her eyes. Their comment, which described this moment as especially heartbreaking, was upvoted more than 1,000 times. A number of other users then praised the dynamic between Starlight and Maeve leading up to this exchange, hence its heightened emotional impact.
User BGMDF8248, meanwhile, pointed out the various ways in which Starlight has already struggled in Season 3, which are now compounded by Maeve's capture.
While this all suggests that Starlight is down bad, in an interview with CBR, Moriarty teased some positive grown for Starlight to come in Season 3. "I am so excited for people to really see her finally find her true identity in this world that she has been seeking out this entire time," Moriarty said, suggesting that these hardships may well just make Starlight stronger in the end.