The Matt Reeves Batman Character Fans Hope Gets More Screen Time In The Sequel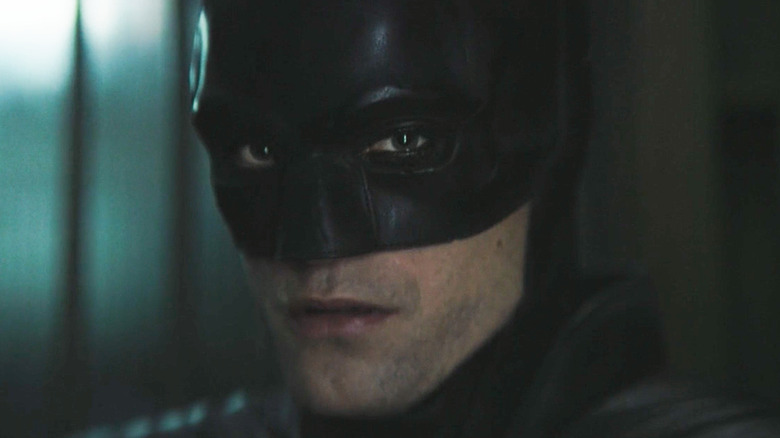 Warner Bros. Pictures
In March 2022, director Matt Reeves' "The Batman" finally made its way out of the shadows, leaving quite a mark on the cinematic legacy of the iconic DC superhero. Following Bruce Wayne (Robert Pattinson) approximately two years after first donning the pointy-eared cowl, the film sees Batman on the hunt for a mysterious serial killer within Gotham City whose devious plans might be hiding something even more sinister. 
With an all-star cast that also included Zoë Kravitz as Catwoman, Jeffrey Wright as James Gordon, Colin Farrell as the Penguin, and Paul Dano as the Riddler, the film had quite a lot to offer. Audiences and critics alike celebrated the Dark Knight's triumphant return to cinema screens, with a hearty 85% Tomatometer score on Rotten Tomatoes and an even heartier box office gross of over $770 million worldwide (via Box Office Mojo).
As can be imagined with such success, a sequel was announced not long after its release (via Variety), as well as a number of spin-off projects. And while there are plenty of ideas from the creators involved in "The Batman" as to what other Batman characters might show up, fans have their own hopes and dreams for the upcoming sequel. In fact, many fans of "The Batman" want to see more of a certain character. 
Fans want more Alfred Pennyworth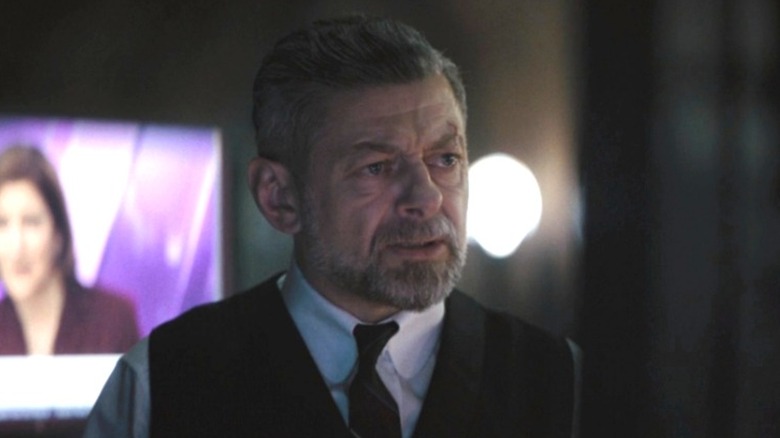 Warner Bros. Pictures
In "The Batman," Alfred Pennyworth, played by Andy Serkis (sans motion-capture suit), has a slightly different role than past depictions of the character. Although he remains Bruce's butler and confidante, Serkis' Alfred injects a bit more tension into the role (via The Hollywood Reporter). This unique dynamic was not explored in great depth, however, as Alfred has only in a handful of scenes in the movie. Because of this, more than a few fans would like to see this relationship explored more.
In a thread posted to the r/DC_Cinematic subreddit, u/Snoo_83425 wrote, "One thing I hope for 'The Batman 2' is that they give Alfred more screen time." Fans on the thread agreed, such as u/Not-Scary1122, who thought Alfred was depicted phenomenally, and u/mizino who loved Andy Serkis' no-nonsense performance. The top-rated comment by u/BigBiggum considered why Serkis' involvement might have been so limited, saying, "In all fairness, I don't think he's going to be directing a 'Venom' sequel at the same time so we probably will get more Alfred [in a sequel]." It should be noted that "The Batman" and "Venom: Let There Be Carnage" indeed shared overlapping production schedules.
Other Reddit users felt there was more potential for this version of Alfred to shine. In another comment, u/properc wrote, " [I] thought they should have given him some fight scenes or something to differentiate him. He just seemed like someone we saw before that snide father figure for Bruce like in every other iteration. This one just had a bit more military background." Notably, Serkis has expressed interest in this movie's Alfred having a hardened, military background and what it could mean for Bruce, who is seeking a father figure (via Yahoo News). We can only keep our fingers crossed for Alfred to rise from the shadows and be the hero fans need and deserve.