Who Plays Julia In Animal Kingdom?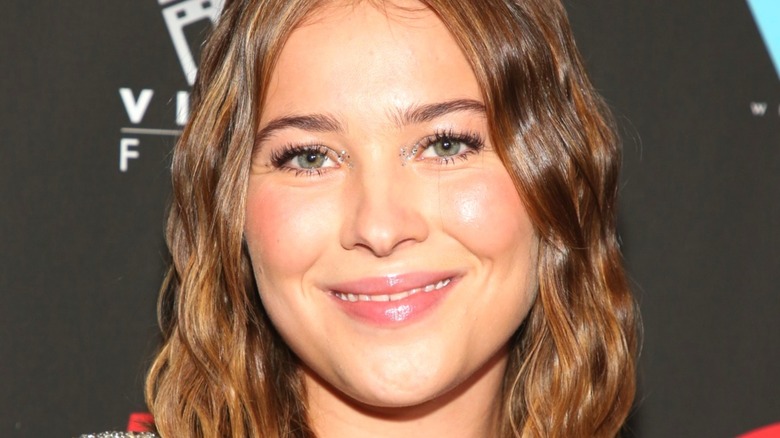 Paul Archuleta/Getty
Season 6 of TNT crime drama "Animal Kingdom" premieres in June of 2022, less than a year after the October 2021 finale of its fifth season. As is typical for a show that has been airing for such a considerable length of time, some of the more recent seasons of "Animal Kingdom" have seen the show's cast shaken up significantly.
Most notably, Season 5 was the first without Ellen Barkin. In Seasons 1 through 4, she portrays Smurf Cody, who leads the organized crime family at the series' core. Following her departure, accounts differed as to why, exactly, the show moved on without her. Whereas one of the series' executive producers claimed the decision was entirely creative, Barkin herself indicated that she harbored some grievances, particularly with how "Animal Kingdom" is promoted in addition to certain treatment she experienced from some of her fellow cast members.
In a moment that was arguably less shocking but significant nevertheless, "Animal Kingdom" Season 5 then decided to continue without Angela Kane (Emily Deschanel), who once seemed primed to become Smurf's replacement. Reasons provided for her departure, meanwhile, were wholly creative.
Accordingly, then, "Animal Kingdom" Season 6 introduces some new blood in the wake of these major character losses. This includes a brand new portrayal of Julia Cody, whose death prior to Episode 1 acts as an inciting incident for her son J (Finn Cole) at his story's start. Here's who plays Julia in Season 6.
Jasper Polish portrays Julia
In Season 4 of "Animal Kingdom," the show begins to divide its running time between its present timeline and flashbacks to 1977, during which some of its principal cast members are younger and portrayed by different actors. Season 5 picks up this flashback timeline in the 80s, during which young actor Scarlett Abinante plays Julia. The first episode of "Animal Kingdom" Season 1 is titled "1992," indicating that some time has passed in the flashback timeline since the events of Season 5. Accordingly, then, an older actor named Jasper Polish will take over the role of Julia.
Polish's very first acting role was in the Billy Bob Thornton drama "The Astronaut Farmer" in 2006, directed by her father Michael Polish — incidentally, in an interview with the blog Trainwreck'd Society, Michael Polish described Jasper as his number one non-artistic achievement. Since then, Jasper Polish has appeared in more of her father's films, like "Big Sur" and "Force of Nature," as well as movies absent any of her family members, like "Some Kind of Hate" and "Locked In."
An initial announcement of her casting published by Deadline describes Jasper's '90s version of Julia on "Animal Kingdom" as divided between academic studies and drug dealing, driven by a complicated relationship with her mother Smurf. Polish's TV acting work prior to "Animal Kingdom" is limited to a sole series, titled "Bring on the Dancing Horses," so her portrayal of Julia may well mark an important chapter in her career.