The Real Reason Emily Deschanel Left Animal Kingdom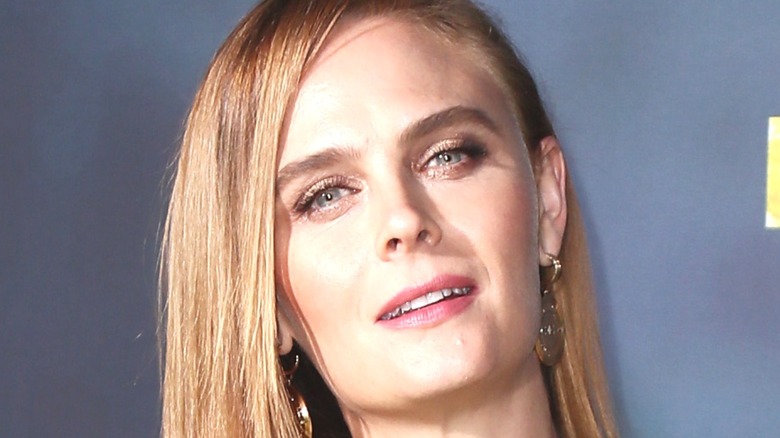 Leon Bennett/Getty
The following article contains spoilers for "Animal Kingdom" Season 5.
"Animal Kingdom" has remained one of the tensest, most groundbreaking shows to come out of TNT. The series begins with Joshua Cody (Finn Cole) trying to pick up the pieces of life after the death of his mother. As such, he moves in with his estranged relatives, the Codys, who just so happen to run a criminal organization with Janine "Smurf" Cody (Ellen Barkin) at the top. 
Of course, when you run a criminal enterprise, it shouldn't come as a surprise when some people fail to make it out alive, but plenty of fans likely didn't see the death of Janine coming when Joshua shot her after she tried to go through with one final job. In the aftermath of the shocking Season 4 finale, Season 5 presents the chance of someone else filling that power vacuum, like Joshua himself. 
It wasn't always obvious who would fill in for that Smurf energy with her gone, but for a while, it seemed like Angela Kane (Emily Deschanel) was destined to take the reins. Unfortunately, it wasn't meant to be, as Angela was promptly killed off, and now, showrunner Daniele Nathanson has spoken about the decision to dispatch Angela.
Nathanson says Deschanel was 'never intended to pick up that Smurf energy'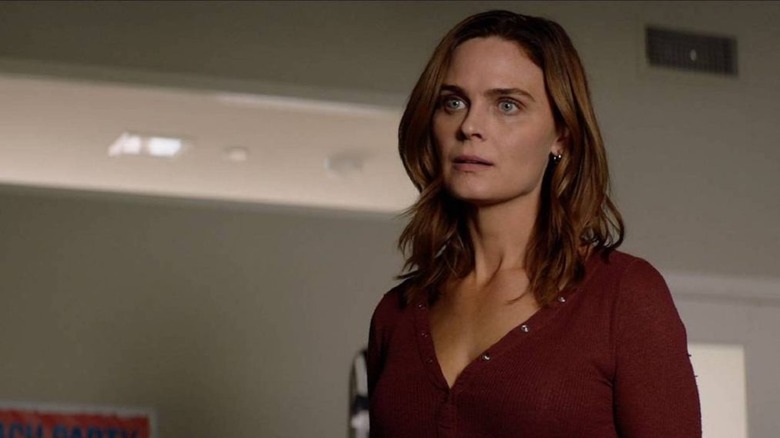 TNT
In an interview with TVLine, Nathanson was asked about what went into the decision to kill Angela. She was only on "Animal Kingdom" for a short period of time, and with a talented actress like Deschanel leading the way, there was plenty of potential to develop her into the next Smurf. But as Nathanson described, "Ultimately, we wanted to keep tying everything back to Smurf. And Emily Deschanel is a great actress, but she was never intended to pick up that Smurf energy. No matter how many pies Angela baked, it wasn't going to happen."
Even with Smurf gone, her presence still looms large, and Angela presented a unique opportunity to show how precisely that was the case. Angela's strongest connection with the Cody family is with Andrew "Pope" Cody (Shawn Hatosy). When she dies, it's naturally a monumental event for him, so he hunts down the person responsible for her demise. As Nathanson goes on to explain, "We could see from Episode 1 this season, with the fact that he didn't kill his cousin, that he's trying to change. That's a lot of what the season is about for him. If he doesn't have to do things Smurf's way, what is his way?"
Angela carried on the "Animal Kingdom" tradition of bringing explosive deaths to the world of the Codys. We'll just have to wait and see how Smurf's influence continues impacting the family with Season 6 and beyond.