Ron Howard Confirms New Location For Han Solo Movie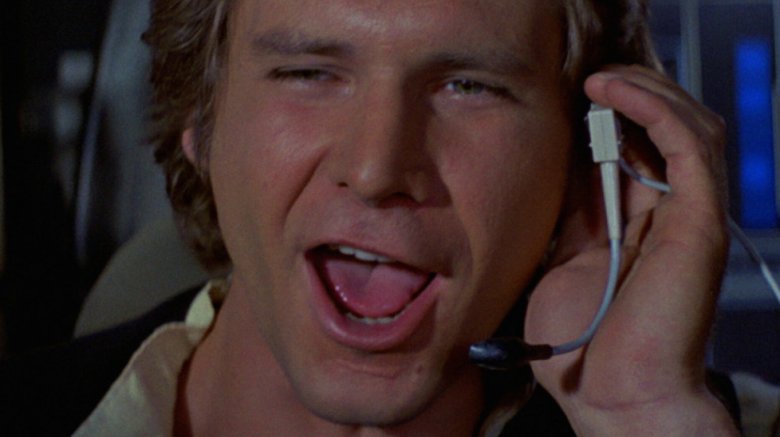 Oh, the places Han will go. 
Han Solo director Ron Howard has once again taken to social media to share an exclusive behind-the-scenes snap of the in-progress film. Following the teaser image he shared earlier in the week, which showed the interior of the Millennium Falcon and an obscured figure running in the background, Howard has now confirmed via image that the Star Wars spinoff movie will visit Han's home planet of Corellia. 
Howard posted the photo, which shows him and screenwriter Jon Kasdan warming their hands over an R2D2 droid while filming what appears to be a nighttime sequence, on his Twitter account. "Those Corellian nights get a little chilly. Screenwriter Jon Kasdan and I try to keep warm," the filmmaker wrote in the caption. 
Located in the galaxy's Core Worlds, Corellia was known for its highly skilled pilots and mammoth starships, with vessels like the Millennium Falcon and various Imperial crafts being built there. An organization known as the Corellian Resistance operated on the planet at one point in time, with its main mission centered around fighting the Empire. Corellia is also the mother-planet of Wedge Antilles (played by Denis Lawson in 1977's A New Hope), who first served in the Imperial Navy as a TIE fighter pilot before becoming a Rebel, and Dengar (played by Morris Bush in 1980's The Empire Strikes Back), a member of syndicate of bounty hunters that included Boba Fett, Bossk, and Asajj Ventress. 
Though Howard's photo doesn't show a whole lot of Corellia, it does give off an mechanical vibe, which matches up with the description of Han's home planet as being heavily industrialized. 
Corellia joins another planet that will make its cinematic debut in the upcoming Han Solo movie: Kessel, home of the famous Kessel Run that Han bested in record time. The inclusion of both of these worlds makes perfect since, given how important they are to Han and his backstory. 
The yet-untitled Han Solo movie stars Alden Ehrenreich as Han Solo, and will explore the formative years of everyone's favorite space-faring smuggler, covering his life from ages 18 to 24. It will also dive into the relationship Han has with his mentor, Beckett (Woody Harrelson), his longtime friendship with Chewbacca (Joonas Suotamo), and how he won the Millennium Falcon from Lando Calrissian (Donald Glover). The film also features Emilia Clarke, Thandie Newton, and Phoebe Waller-Bridge, though not much has been revealed about their characters.
We can see Han and co., and his home planet of Corellia, in all their glory when the Han Solo movie flies into theaters on May 25, 2018.
Those #Corellian nights get a little chilly. Screenwriter @JonKasdan and I try to keep warm #UntitledHanSoloMovie pic.twitter.com/3FnUnY8dxo

— Ron Howard (@RealRonHoward) October 6, 2017