How Torrey DeVitto Brought Her Previous Job Experience To Chicago Med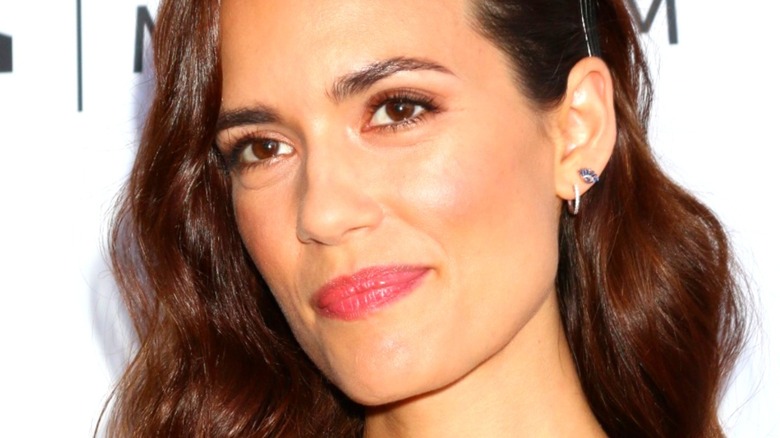 Kathy Hutchins/Shutterstock
Viewers of "Chicago Med" on NBC are familiar with the character of Dr. Natalie Manning, played by Torrey DeVitto. What they might not realize just from watching the show is that DeVitto, who left the series in 2021, brought more than just acting experience to her role.
Actors on medical shows generally learn what they know about the job in the show's scripts and during production, and the challenge is to make their on-the-job mannerisms and use of medical jargon as convincing as possible. But DeVitto's background is a little different from a typical actor's, and she has a well of experience in a medical-adjacent field to draw upon in her role. So if you've found Dr. Manning just a little more believable than the rest of the cast, that could be the reason.
In an interview about her work on the show, DeVitto elaborated a bit on how her work in an oft-misunderstood medical field helped make her acting work on "Chicago Med" more credible.
DeVitto has experience with hospice care that she felt informed her approach to the character
In an interview with Nerds of Color, Torrey DeVitto was asked about what interested her in the character of Dr. Natalie Manning and "Chicago Med." The first part of her answer alluded to her previous roles in "One Tree Hill," "Pretty Little Liars," and "The Vampire Diaries" — all of which were teen-oriented series. "I'm so grateful for those shows because they got me where I am today and I love them," DeVitto said, adding that "Chicago Med" came at the right time because she was "ready to step into a very adult, more mature show, genre, and audience."
DeVitto then mentioned her work in the hospice field. During her audition for the role, she remembered thinking that her hospice work had the potential to blend in with the character she would potentially be playing. "[E]verything just felt right," she remembered, and thankfully, producers of "Chicago Med" felt similarly.
In another interview with Crookes Magazine, DeVitto elaborated more on her hospice work as well as on the connections between it and her work on "Chicago Med." DeVitto has long been a supporter of hospice care, and she's an official hospice ambassador who continued to volunteer at Rainbow Hospice in Chicago during her time on the NBC series.
"When I first auditioned for Med and felt the compassion that was in the role of Dr. Manning, I knew that my Hospice work would carry me through the audition and help me find who this character was," she recalled. "I attribute a lot of me landing this role to my working with Hospice." And it's a good thing for "Chicago Med" fans that she did!